Soups, Salads, and Sandwiches: Savor the Flavor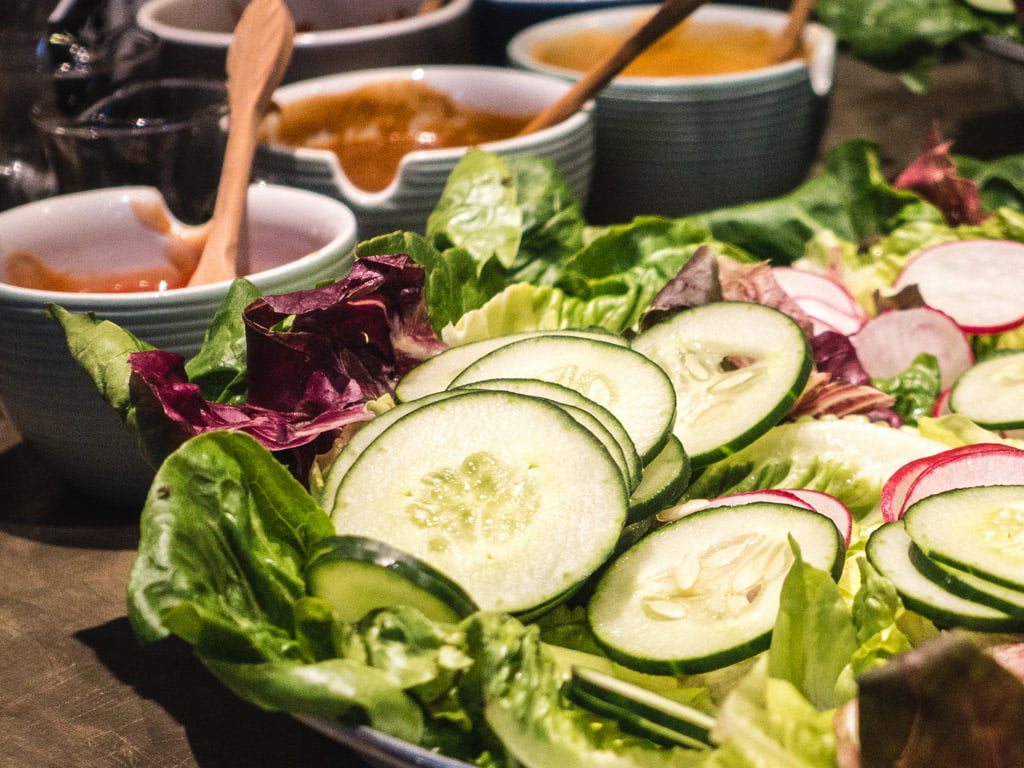 Find Sweet and Savory Soups, Salads, and Sandwiches in the Western Products Online Cookbook! 
Our online cookbook offers an array of savory soups, crisp salads, and sandwiches worthy of your best seasonal gatherings. These are tried-and-true recipes that have been submitted over the years by our friends and family, as well as customers!
Cook water, sugar, cornstarch, eggs, lemon juice and vanilla until thick. Watch so it doesn't scorch. Remove from stove to cool. Add butter. When cool, add cool rice, marshmallows, pineapples and whipped cream. Mix, chill and serve.
In a large saucepot or Dutch oven, combine water, chicken broth, soup, chicken, onions, carrots, vermouth, garlic, basil and oregano. Bring to a boil; add tortellini. Simmer uncovered 30 minutes. Add broccoli. Simmer an additional 5-10 minutes or until broccoli is tender. Serve with cheese.
Saute butter, onion and celery for 10 minutes on medium. Add water, milk, potatoes, carrot, soup base, salt and pepper. KNOEPHLA DOUGH: Combine knoephla dough ingredients adding enough water to make stiff dough. Cook on medium for 20-30 minutes.
In a 3-1/2 to 4 qt. electric crock pot, stir together all ingredients. Cover and cook on low heat 8-10 hours or until vegetables are tender. Delicious, just try it!
Put all ingredients except sour cream and chicken in pot and simmer until very hot. Add chicken and cook until time to serve. Add sour cream, stir and serve. Garnish with tortilla chips and shredded cheese.
Searching for More Soups, Salads, and Sandwiches?
If you'd like to try more recipes submitted by our family, friends, and customers, don't forget to check out our entire online cookbook. Here you will find hundreds of soups, salads, and sandwiches, as well as tempting appetizers, main dishes, bread, and desserts!
Need a Kitchen Overhaul?
Go here to learn more about Western Products' home improvement services. We are the Upper Midwest's expert in custom kitchen cabinetry, and seamless steel siding, as well as replacement windows, roofing, doors, and more!
Schedule your free consultation and estimate by calling 1-800-743-3632.