Crystal Cabinets is a manufacturer of fine custom cabinetry. These cabinets are perfect for your kitchen, bathroom and also every other room in your home.
Western Products is proud to introduce Crystal Cabinets to our extensive line of home improvement products. Crystal Cabinets is also celebrating more than 70 years as a family-owned custom cabinet manufacturer! They offer a selection of door styles, woods and also designer finishes.
For earth-conscious customers, our environmentally responsible cabinets are achieved by using recycled materials, additionally. This is because our materials are rapidly-renewable and feature no-added formaldehyde (NAF) boxwork. Achieve personalized, unique cabinetry with Crystal's custom flexibility and skilled craftspeople. Let Crystal Cabinets and also Western Products make your dreams a reality.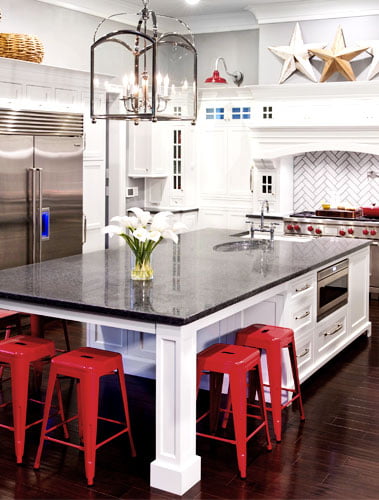 Custom Crystal Cabinets Difference
Western Products chooses to provide Crystal custom cabinets to area homeowners. This is because of our unparalleled attention to detail and our rich history. Crystal Cabinet Works, Inc. is a family tradition that began in 1947. In addition, it is a resilient and dynamic manufacturer of handcrafted cabinetry. In summary, for over 70 years Crystal has taken great care in creating custom cabinetry with a durable, long-lasting finish.
Our experienced designers and installers will help to make your dream a reality.
Crystal Cabinets first began as a custom cabinet shop in Tom Hammer's garage in Minneapolis, MN. They produced cabinets primarily for the local builder trade. But now, they have evolved into the #1 Custom Cabinet Manufacturer within the custom cabinet market. Now, Crystal continues to explore new cabinet markets. Because of this, we are determined to still offer the finest in custom cabinetry designs available.
---
Cabinetry
You will be inspired by Crystal Cabinetry designed by Western Products. We provide limitless possibilities for cabinet designs. Crystal showcases this in their distinct, handcrafted cabinet lines: Current (framed and frameless), Encore (frameless) and Keyline (framed).
We pride ourselves on craftsmanship, service and also our dedication. This dedication is to bringing you the finest materials, the latest innovations and the very best in cabinet design for the entire home.

Create cabinet designs for your space with the look of furniture using Crystal's Current cabinetry. The Current collection is available in framed and also frameless options. And, we also construct them from superior furniture-quality materials. In addition, we offer you unique and flexible custom cabinetry with style! This is because of the four specialty wood species, numerous finish options, 21 stylized doors and endless design abilities. Consequently, you will be sure to get one-of-a-kind cabinetry for every room in your home.


The Encore frameless cabinet collection was created by grouping Crystal's most popular door styles, woods, finishes and sought-after custom design elements. By simplifying the choices, we are able to offer you affordable high-quality cabinetry with distinct appearance and custom appeal. Encore cabinetry has versatility and functionality because each cabinet is built just for you. Best of all, Encore gives you the style and details you want at an economical price.


Our value-priced framed product line is a collection of Crystal's most popular door styles, woods, finishes and sought-after design elements. With six choice woods, 16 standard finishes, three specialty finishes, and 36 stylized doors, Keyline is your key to the home of you dreams.
Rooms
If you were designing your dream kitchen, closet, bath or bar, would you choose a traditional, classic, opulent or contemporary style? Western Products understands your needs when it comes to selecting cabinetry unique to your home and lifestyle and will help you find the best fit for your home.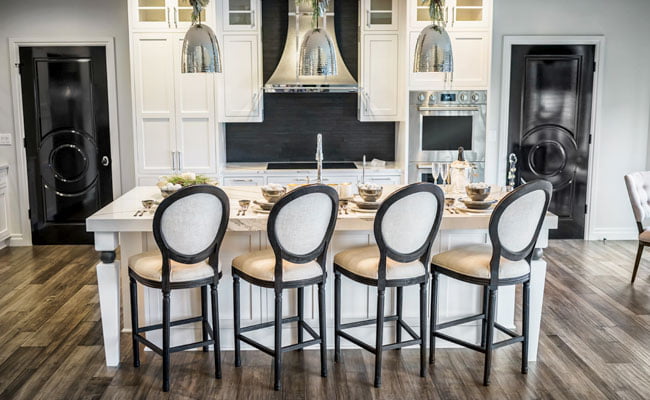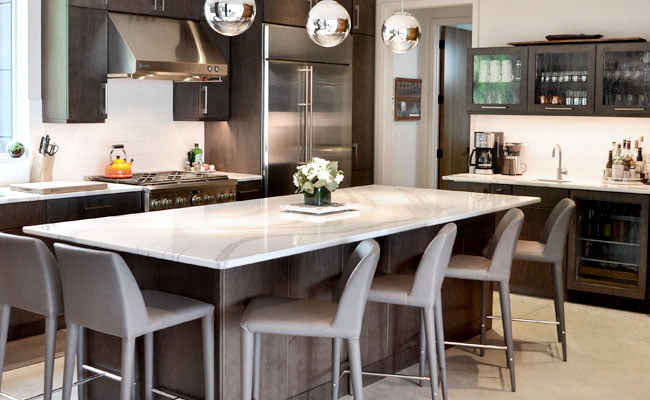 Wood and Finish
When designing your cabinetry, Western Products and Crystal Cabinets understands that the wood species and finish you choose plays an integral part in the final look of your room. That is why we offer a wide variety of finishes and woods to complement any room and any look.
Care
With proper care, Crystal cabinets will provide a lifetime of use and satisfaction. Proper care involves attentive cleaning, polishing and careful avoidance of damaging household cleaners.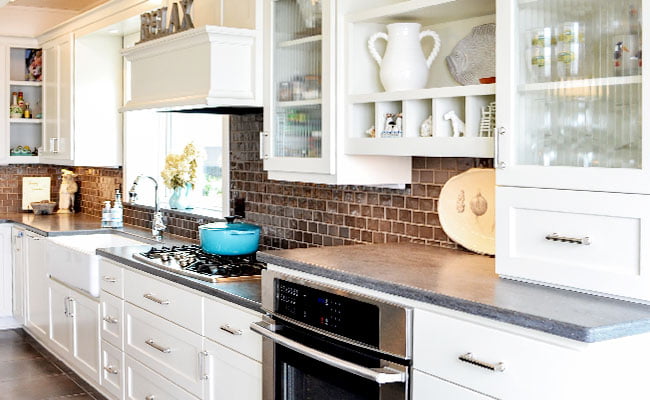 Get a Free Quote on Cabinets in Fargo, ND
Discover how a commitment to quality products, professional installation and exceptional service has made Western Products the most trusted name for cabinets in the Upper Midwest for more than 70 years. Schedule a complimentary discussion with a free estimate on cabinets in Fargo, ND, by calling Western Products today at 1-800-743-3632.