Western Products Will Help You Design Earth-Conscious, Custom Crystal Cabinets!
Western Products is proud to offer custom, handcrafted cabinetry from Crystal Cabinet Works! As a family-owned, Midwest-made company just like us, Crystal has been crafting since 1947. With a wide selection of door styles, woods, and designer finishes, they are recognized nationwide for exceptional value and fine craftsmanship.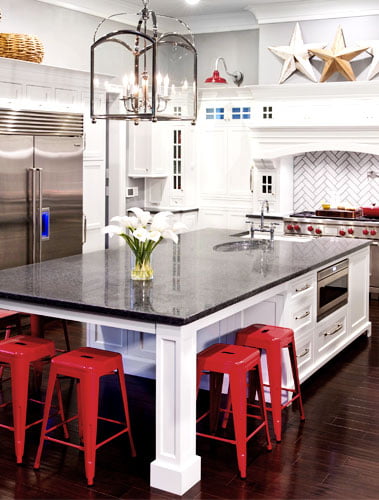 The Difference is Crystal Clear
When choosing cabinetry, our choice was "crystal" clear…and green. Crystal Cabinet Works has proven to be a resilient and dynamic manufacturer of handcrafted cabinetry. They are also committed to being a leader in green—in both their product and their manufacturing process. Crystal achieves this through using sustainable and recycled materials, as well as rapidly-renewable woods and no added formaldehyde boxwork. They also practice material optimization and scrap recovery processes. Ultimately, these advances have earned Crystal many different leadership awards devoted to green practices.
Overall, homeowners love the great care and pride Crystal's craftsmen take in creating custom cabinetry with durable, long-lasting finishes. Together, with our Certified Kitchen & Bath Designer®, your cabinetry dreams will quickly become a reality!
Crystal Cabinet's: Custom Collections
Working with Western Products' designer, you'll find no shortage of inspiration. Crystal provides limitless possibilities for custom cabinet designs in terms of wood species, door styles, paint, and also finishes. What's more, you'll love the handcrafted features in all three of their distinct cabinetry lines: Current (framed and frameless), Encore (frameless), and Keyline (framed).
Crystal offers the ultimate in craftsmanship, service, design flexibility, and customization in both framed and frameless cabinets!

Crystal's Current and Frameless Current series allow you to enjoy striking, durable cabinets while staying within a comfortable budget. Here, you'll have the freedom to choose from stylish, furniture-quality finishes, four specialty woods, 21 stylized doors, and also a popular selection of design details. Don't forget the accessories, because Western Products and Crystal want to create cabinetry that's personalized to your unique home!


The premium Encore series was created by fusing Crystal's most popular frameless door cabinet styles, woods, and finishes with the most sought-after custom design elements. By simplifying the choices, you'll have high-quality, versatile cabinetry with distinct appeal and customized function. Want to take your cabinet design to the next level? We can even custom match your favorite finish, create a custom door, or build special accessories and cabinetry— just for you!


The premium Keyline series includes Crystal's most popular framed door styles, woods, finishes, and sought-after design elements. With six choice woods, 16 standard finishes, three specialty finishes, and 36 stylized doors, Keyline is your "key" to creating the home of your dreams!
Style & Storage
If you were designing your dream kitchen, closet, bath, or bar, what features would you need? Is your style more traditional, classic, opulent, or contemporary? Even if you don't know all of the answers, our design pros at Western Products are happy to guide the way. We work seamlessly with Crystal to create cabinets that are not only beautiful but also provide the function and custom storage to suit your unique lifestyle!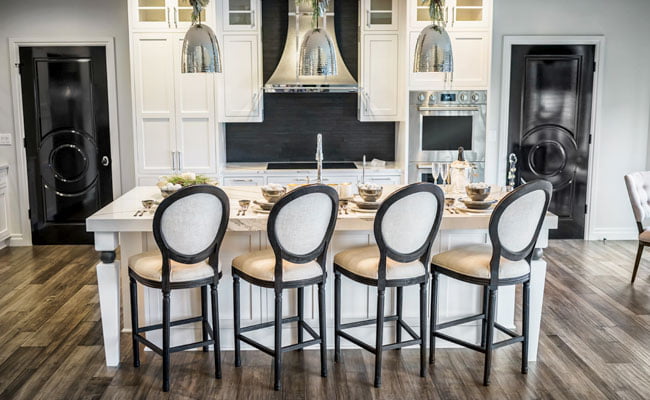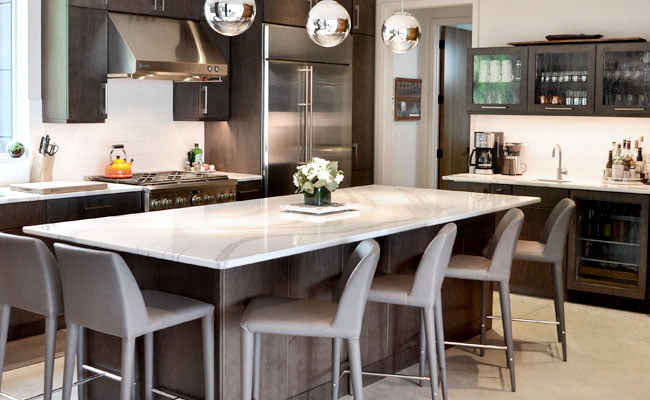 Woods & Finishes 
The design professionals at Western Products will assess your home's style, then guide you through all of the complimentary woods and finishes. After all, the wood, stain, or paint finish you choose will play an integral part in your home's overall design.
Once you choose your cabinets, Crystal takes great care applying your custom stain or paint to ensure a rich, smooth, and durable finish. They also use artistic, hand-applied techniques, along with state-of-the-art technology. Crystal's exclusive finishes have been developed and perfected over many years to create luxurious, furniture-quality finishes you can see and feel.
Crystal Cabinet Care
To take care of your custom Crystal cabinets, we recommend attentive cleaning, polishing, and careful avoidance of damaging household cleaners. For optimum longevity, it's also important to try and maintain a consistent room temperature and humidity level. With proper care, Crystal cabinets will provide a lifetime of use and satisfaction.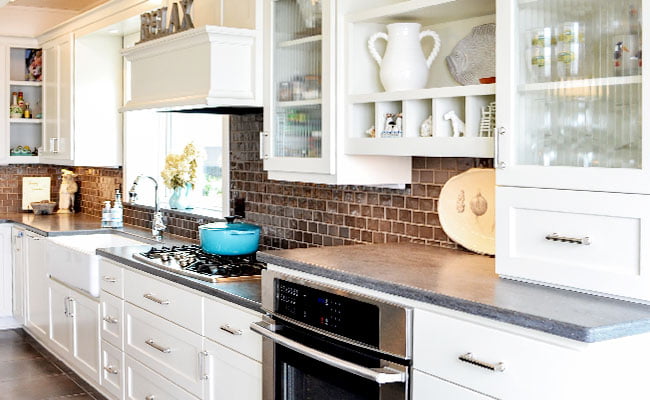 With over 70 years of experience, Western Products is proud to be the Upper Midwest's most trusted name in cabinetry, as well as home improvement!
Schedule your free consultation and estimate with Western Products today!
1-800-743-3632