Soups, Salads, and Sandwiches: Savor the Flavor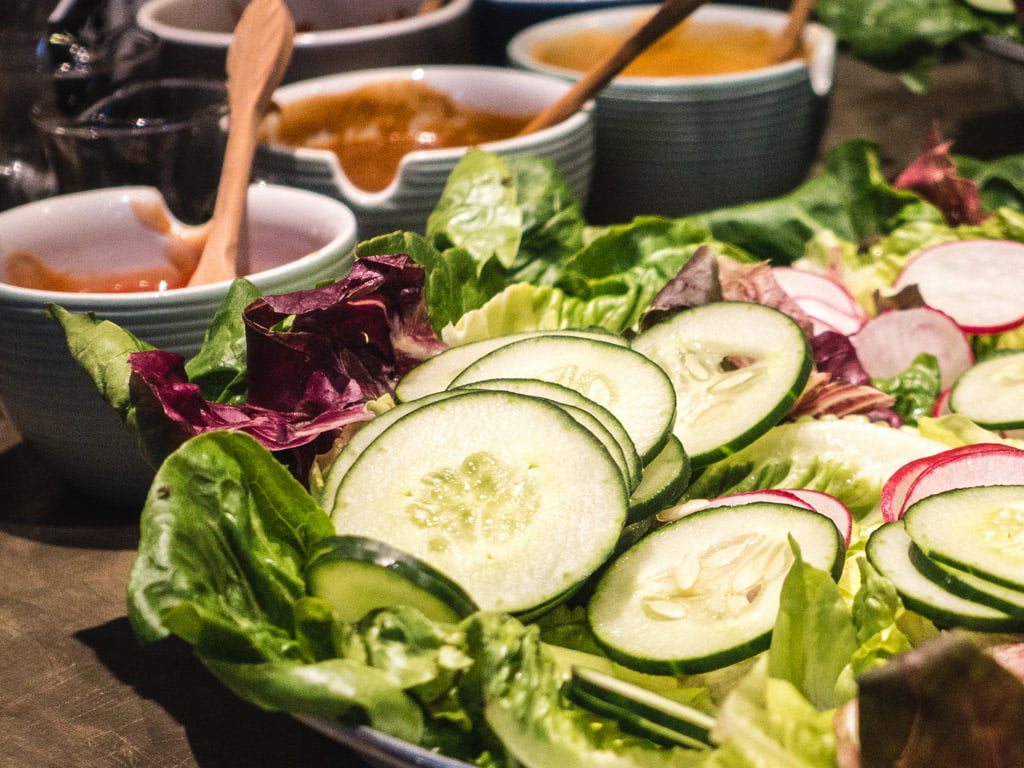 Find Sweet and Savory Soups, Salads, and Sandwiches in the Western Products Online Cookbook! 
Our online cookbook offers an array of savory soups, crisp salads, and sandwiches worthy of your best seasonal gatherings. These are tried-and-true recipes that have been submitted over the years by our friends and family, as well as customers!
Saute onion, celery and carrots in butter or margarine. Add chicken stock, potatoes and bring to boil. Simmer for 20 minutes until potatoes are soft. Mash potatoes with potato masher to smaller chunks. Add salt, pepper, parsley and tobasco to taste. At end, add evaporated milk. Heat. Do not boil after adding the milk. I also add cooked, crumbled bacon and 1 can creamed corn.
Place first 6 ingredients in mixing bowl. Blend 2 minutes at low speed. Add mayonnaise. Blend 1/2 minute at low speed. Then blend 2 minutes at medium speed. Crumble 4 oz. imported Danish bleu cheese by hand into very small pieces. Blend at low speed no longer than 2 minutes. Must refrigerate for 24 hours before using.
Ingredients: 3 (15 oz.) cans white Northern beans; 2 cans chicken (can use chicken breast cooked and cut up); 2 cans chicken broth; 1 med. jar mild salsa; 1 sm. brick Mexican Velveeta cheese; 1 tsp. cumin
Mix together milk and vinegar and let set 5 minutes. Add pudding and Cool Whip. Peel and chop apples and Snicker bars (cut up in small pieces). Mix all together and refrigerate. Use same day.
Boil together celery, onion, bouillon and water. Add potatoes and frozen veggies. You may chop veggies into smaller pieces. Boil until tender. Add cheese & soup and allow to melt together, works well in a crock pot. Ham or bacon added to this is GREAT!!!
Searching for More Soups, Salads, and Sandwiches?
If you'd like to try more recipes submitted by our family, friends, and customers, don't forget to check out our entire online cookbook. Here you will find hundreds of soups, salads, and sandwiches, as well as tempting appetizers, main dishes, bread, and desserts!
Need a Kitchen Overhaul?
Go here to learn more about Western Products' home improvement services. We are the Upper Midwest's expert in custom kitchen cabinetry, and seamless steel siding, as well as replacement windows, roofing, doors, and more!
Schedule your free consultation and estimate by calling 1-800-743-3632.