Gutter Protection by Western Products

Safeguard Your Property with Western Products' Gutter Protection Systems: Leafaway, Gutter Gekko, and E-Z Flow!
Gutter protection systems are one of the most important elements of a building's exterior. They keep your property dry on the inside, prevent rotting soffit and fascia, and also stop rainwater runoff that can lead to foundation damage. Thankfully, at Western Products, we understand how essential quality gutters are. Because of this, we offer some of the most comprehensive gutter protection systems and screens in the business.
With Leafaway, Gutter Gekko, and E-Z Flow, your property will be protected. And, you'll rarely, if ever, have to worry about cleaning or maintaining your gutters. This is because these gutter protectors are designed with convenience in mind. The bottom line is, they do all the work so that you don't have to.
Leafaway Gutter Protection
If you need new gutters, Leafaway offers a total-protection system. They'll stop clogged gutters once and for all, prevent ice dams, and much more. Leafaway is a seamless gutter system and is available in a wide variety of colors.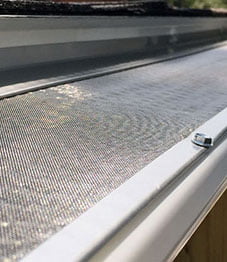 Gutter Gekko Gutter Screen
Gutter Gekko is a fast and effective solution for protecting pre-existing gutters. These aluminum stainless steel micro-mesh screens easily screw into place. They'll provide exceptional gutter protection for years to come.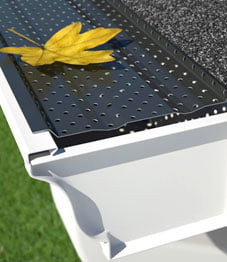 E-Z Flow Gutter Screen
E-Z Flow will practically pay for itself because of its longevity and efficiency. These low-maintenance protection screens are custom-made to fit over your pre-existing gutters and keep them completely free of clogging debris.
Get a Free Estimate from the Experts in Gutter Protection
Since 1948, we have committed to quality products, professional installation, and exceptional service. Because of this, Western Products is the most trusted name in home improvement in Fargo, ND; Bismarck, ND; and the Upper Midwest! Call Western Products for a free quote today at 800-743-3632.