The United States Seamless® Steel Siding Difference

United States Seamless® steel siding is custom manufactured on-site. Because of this, it fits the exact length of your home. It also comes in a variety of colors and profiles. This allows you to choose from countless combinations to create one to fit your home's style. Our color perfect finish coordinates with our soffit, fascia and trim accessories. Now, you can complement, match or contrast your home's accents! That's the seamless steel siding difference!
Superior Strength
There is nothing like the strength of steel. United States Seamless® steel siding is a maintenance-free product that will protect your home from the harshest elements. Arctic temperatures, blasting winds, hail storms and the hot sun are no match for our siding. We are also able to provide homeowners with a limited lifetime warranty against manufactured defects. This is because Western Products believes in our products. Our warranties are the best in the business, so you'll have peace of mind. Your new seamless exterior will retain its beautiful, polished appearance year after year.
Our siding is the #1 choice for homeowners who want durability and beauty, with the time-saving benefits of low-maintenance seamless steel siding.
Our Mission is 100% Customer Satisfaction
Customer Service Our professional home improvement consultants and expert installation teams are with you every step of the way.
Innovative Products Keep your home's beautiful seamless appearance the color you intended it to be with our durable, no-fade paint finishes.
Certified Installation Our installers are experienced and understand how to install your siding with finesse.
Strongest Warranty We offer the strongest warranty of any seamless siding manufacturer It is also fully transferable.
Soffit, Fascia and Gutters
Maintaining your property's eaves and overhangs can be quite a chore. However, Western Products offers maintenance-free soffit, fascia and gutters! Most collection colors are available with coordinating accessories for siding, soffit, fascia, brick mold and seamless gutters. Because of this, you can mix accenting colors to create the look you want. The siding and trim accessories combine to protect your home in your personal style. The result is a complete, polished look for the exterior of your home that you'll also never have to paint again! Schedule a free in-home consultation today. Or, stop in and visit one of our showrooms.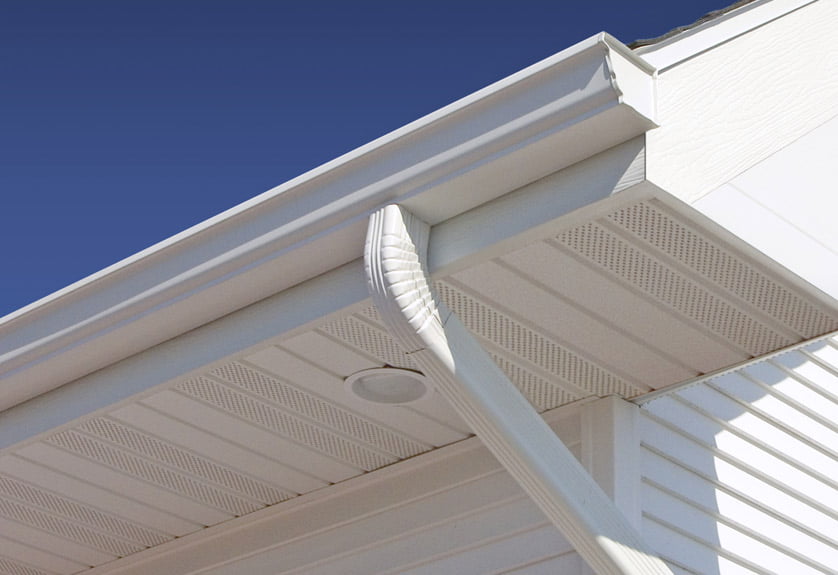 We Make It Easy To Restore, Protect and Preserve Your Home For a Lifetime.
The following sets Western Products apart from other companies:
Start-to-finish process
Renewable and innovative materials
Professional and also certified installation
Experience and knowledge
The best siding warranty on the market
Get a Free Quote on Seamless Steel Siding in Fargo, ND
Discover how a commitment to quality products, professional installation and exceptional service has made Western Products the most trusted name for seamless steel siding in the Upper Midwest since 1948. Schedule a complimentary discussion with a free estimate on seamless steel siding in Fargo, ND, by calling Western Products today at 1-800-743-3632.