Safeguard Your Home with a New Entry Storm Door

Custom Design a Secure, Efficient, and Beautiful Entry Storm Door at Western Products!
A good entry storm door should do at least two things: ensure energy efficiency all year, and safeguard your home from security risks. But, a great storm door is one that guarantees these qualities and allows for total customization!
Design Your Entry Storm Door at Western Products!
Although storm doors are generally built for security, we believe the exterior details should reflect your own unique style. With Western Products' high-quality door brands, it's easy to find the perfect, personalized storm door. After all, home is where the heart is, so why not keep your most sacred space safe and beautiful!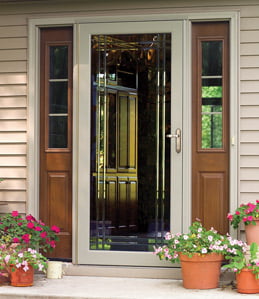 ProVia®
Features such as customization, quality, and attention to detail put ProVia storm doors in a league of their own. Choosing ProVia and Western Products ensures that your home has the most effective fiberglass or steel door on the market, backed by a full-system warranty.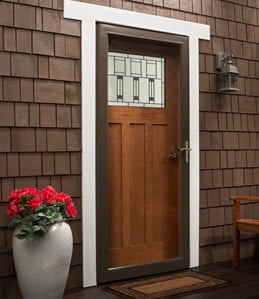 Andersen® Corporation
Design a grand entrance and enhance your home with Western Products' quality door line by Andersen Corporation. This line has it all: style, function, and also durability! In fact, an Andersen entry storm door can offer many enhanced safety features including laminated safety glass and a 3-Point Lock system.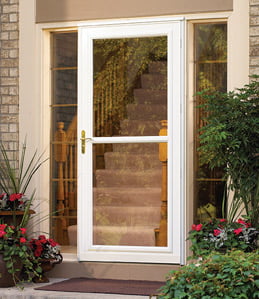 Larson® 
Western Products also provides quality Larson brand storm doors. Find a wide selection of steel and vented doors, with options such as WearTuff® screens and security glass. And, don't forget to check out their line of innovative, pet-friendly options!
Get a Free Quote on an Entry Storm Door!
Since 1948, we've focused on providing quality products, professional installation, and exceptional service. This is how Western Products became the Midwest's most trusted name in siding, windows, gutters, roofing, doors, and more! Schedule your free estimate today! Call Western Products today at 800-743-3632.