Extend Your Living Space Outside with Beautiful and Durable Outdoor Patio Furniture from Homecrest Outdoor Living and Western Products!
Since 1953, Homecrest Outdoor Living has been beautifully crafting outdoor patio furniture and accessories made to last. Proudly designed and manufactured in Wadena, MN, the Homecrest name is synonymous with quality, service, and style. With Homecrest Outdoor Living and Western Products, you can coordinate a seamless flow from indoor to outdoor!
Homecrest Outdoor Living combines a rich history of quality and classic design with today's demand for affordable luxury, and more specifically, versatile living. Their focus encompasses the increasing demands of sophisticated, style-driven homeowners seeking to coordinate their exterior and interior designs.
Affordable Luxury
Homecrest Outdoor Living has designed a comprehensive line of affordable luxury furniture. Pieces include tables, chairs, chaises, loveseats, sofas, ottomans, and bar and balcony stools. You can customize all of your outdoor patio furniture with an array of frame finish colors and fashionable fabric options. Tabletop options include metal, cast, glass, and a broad selection of Natural Series products.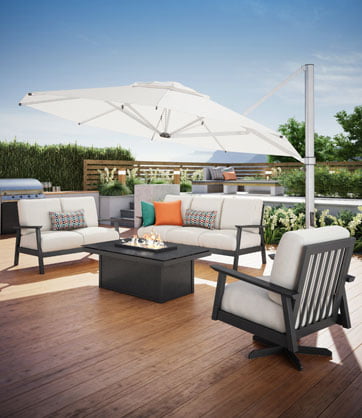 Seating Collections
Enjoy the outdoors in ultimate relaxation with Homecrest stationary and motion pieces. With durability and beauty, Homecrest's outdoor patio furniture has been a consumer favorite for decades. This is because they craft furniture with unsurpassed comfort and strength that can withstand even the harshest outdoor elements. Our furniture collections include sets in sling, padded sling, air, and also cushion styles.
Tables & Fire Tables
With an increasing demand for more functional outdoor dining and conversation spaces, Homecrest Outdoor Living has listened and delivered. Enjoy the outdoors all year long with Homecrest's collection of beautiful outdoor tables and fire tables. Not to mention, these collections provide a gorgeous focal point that visually transforms any outdoor space. Let Homecrest create a warm, inviting, and altogether functional atmosphere for entertaining!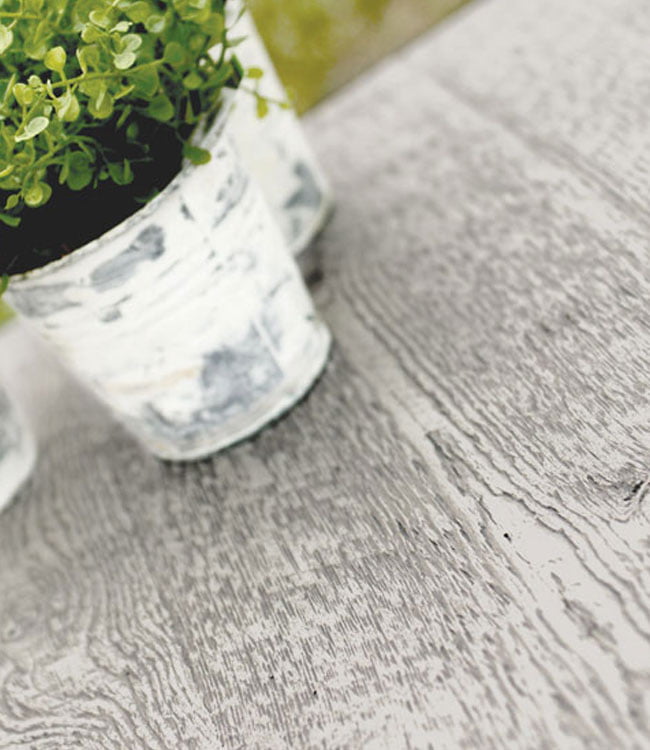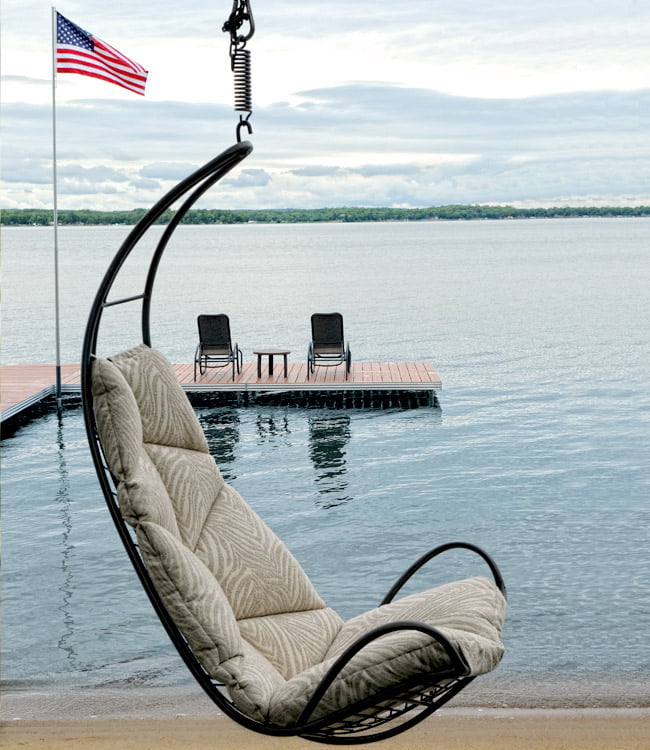 Revitalizing Your Homecrest Furniture
Are you on the search for replacement slings, cushions, paints, or parts? Homecrest Outdoor Living has you covered! Coupled with their exclusive replacement program, we make it easy to revitalize your existing Homecrest outdoor patio furniture.
Certainly, replacements for Homecrest outdoor furniture are available in both current and discontinued products. Because of this, many of their classic outdoor furniture collections are still in use today. This includes the original vintage wire frame collections from the 1960s!
Download the Model ID Guide below for more detailed information on replacement items such as cushions, slings, umbrellas, and more. Need help? Stop into our showroom in Fargo for assistance with your replacement purchases.
FAQ
Common Questions about Outdoor Patio Furniture from Western Products and Homecrest Outdoor Living:
Where is Homecrest furniture made?
Homecrest is manufactured in Wadena, Minnesota. It all began in 1953 as an offspring of a retail furniture shop that was founded by Mert Bottemiller and Al Engelmann. Specifically, the pair had set out to build a better hassock (now more commonly known as an ottoman). Shortly after, they quickly expanded into manufacturing with a growing line of indoor and also outdoor patio furniture.
Where can I purchase Homecrest furniture?
You can purchase Homecrest Outdoor Living furniture at our Fargo showroom at 474 45th Street South in Fargo, ND. Or, give us a call at 1-800-743-3632 to set up a free consultation.
Can I get replacement parts for my furniture?
Yes! Replacement slings and cushions are available to extend the life of your Homecrest Outdoor Living furniture. Order online for items such as new slings, cushions, paints, parts, and more! If you need additional assistance, feel free to visit our Fargo showroom to meet with a sales representative.
How can I get a Homecrest Outdoor Living catalog?
What is the warranty on Homecrest furniture?
Homecrest has implemented a 5-year warranty that applies to all new Homecrest chairs sold after March 1, 2017 with a double layer sling or padded sling design. This includes air products that feature their double layer sling technology. View the residential warranty.
Can I get Homecrest furniture in other colors and fabrics?
Of course, Homecrest offers a wide variety of colors and textures! Customize your chair, sofa, or lounge by using their online Interactive Design Center. This is where you'll find complete fabric and also frame finish offerings.
Visit the Interactive Design Center.
Are Homecrest furnishings environmentally friendly?
Absolutely! All of their processes meet or exceed EPA standards. And, Homecrest's outdoor patio furniture frames are made with recyclable materials. In addition, the cardboard cartons used to ship Homecrest furniture are recyclable. Overall, their factory, packaging, and product are all designed to have as minimal an environmental impact as possible.
Most importantly, we encourage consumers to steer clear of "disposable" outdoor patio furniture that's only built to last a few seasons. Homecrest continues to build ultra-durable furniture with a long lifespan, so we can effectively keep products out of landfills. Many of our customers have Homecrest furniture that is over 30 years old and still use it with great satisfaction. What's more, they make sure replacement parts are available for nearly every line they've created, past and present.
How long do custom orders take?
For your convenience, we maintain a stock of stylish Homecrest pieces for you to browse. We may have a collection that suits your tastes right in our inventory! But, if you decide to special order custom products, the turnaround time is generally around three to four weeks.
How do I clean my slings and fabrics?
To keep your cushions and pillows looking new, refer to the appropriate fabric section below. Also, NEVER use a power washer on the frame or fabric of your Homecrest furniture.
Comfortext, Acrylic, Polyester Blends, and Sensation fabrics – Address stains promptly. Use warm water with a mixture of strong liquid detergent as well as chlorine bleach (one cup bleach to every three gallons of water). Always rinse thoroughly. Pat to remove excess water and air dry.
Acrylics, Acrylic Blends, and Olefin Blends – Address stains promptly. Add 1/2 cup of chlorine bleach per three gallons of mild soap solution. Always rinse thoroughly. Pat to remove excess water and air dry.
Acrylic Prints and Polyester Prints – Address stains promptly. Use a solution of lukewarm dishwashing liquid. Sponge thoroughly with clear water. Pat to remove excess water and air dry. Do not use harsh cleaners or bleach on printed fabrics.
Explore our Homecrest Outdoor Furniture Collections
In 1948, Western Products made a commitment to providing quality products, professional installation, and exceptional service. Today, we are the most trusted name in home improvement, as well as outdoor furniture, in Fargo, ND; and the Upper Midwest! Visit our Fargo showroom, shop the latest Homecrest Catalog, or schedule a complimentary discussion with our outdoor living expert. Call Western Products today at 800-743-3632.