Metal Roof: The Most Durable Roof You Can Buy

Of all the materials and styles of roofs installed by Western Products, none can match the strength, protection, and durability of a metal roof. Whether you're a homeowner or commercial property owner, it's easy to see the lasting value and beauty of metal panels, shakes, and shingles.
Typically, service life for a properly maintained metal roof can span more than 50 years. This, of course, far exceeds other roofing materials. Without question, your home can have more than half a century of reliable protection against harsh rain, snow, ice, hail, and wind!
Highly fire-resistant
Impervious to pests, mold, and mildew
Protects again harsh rain, snow, ice, hail, and wind
Wind-rated up to 120 mph
Warranted for hail up to 2-1/2″ inches in diameter
Energy-efficient design helps lowers energy bills
Metal roofs are not just durable, they're also aesthetically appealing. What's more, homeowners can choose from a variety of profiles, textures, and color options to suit every home. Below, you'll find the three major styles of metal roofs available at Western Products: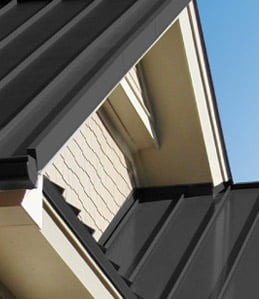 Seamless Metal
Seamless metal is not just designed for durability, it's also a popular aesthetic solution in both contemporary and farmhouse architecture. This is due, in part, to its sleek design, snap-lock system, and hidden fasteners. Western Products offers four profiles and a full palette of vibrant colors.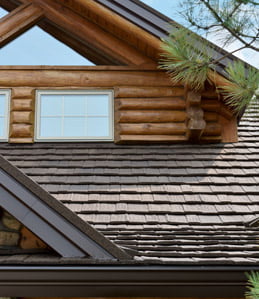 Stone-Coated Metal Shake
If you love the more rustic look of wooden shakes, you'll love Western Products' stone-coated metal shakes. In durability, this roofing system easily outperforms natural cedar shakes, composite shakes, and lightweight, painted metal shakes.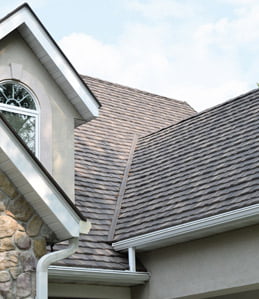 Stone-Coated Metal Shingle
For those who want the traditional style of asphalt shingles with the durability of metal, Western Products can provide the perfect solution! Compared to other options, stone-coated metal shingle panels offer nearly every benefit of both, and more!
Contact us for your Free Estimate on Metal Roofing Today!
Find out how affordable durable metal systems can be. Call Western Products for a free quote today at 800-743-3632.