Come Home to Comfort with a ProVia® Storm Door

A ProVia® Storm Door from Western Products is the Ultimate Tool to Safeguard Your Home!
Unmatched attention to detail is behind every ProVia storm door. Considered to be in an elite league of their own, ProVia offers top-notch engineering components and finishes for the highest caliber security and design.
Quality of Construction
Western Products and ProVia are based in the Midwest, so we know first-hand why your storm door needs to be impenetrable in extreme weather. In fact, every ProVia storm door is made from a durable aluminum frame that is coated in a heat-treated polyester finish. Then, it's fitted with high-grade, tempered safety glass that's supported with a lifetime warranty. In addition, ProVia features an advanced release system that ensures a consistently smooth closing motion, with no jarring or delay. Altogether, you can be certain your ProVia door will provide lasting protection and beauty for years to come!
Engineered Art
With ProVia storm doors, the internal components and external elements work together to make the entire door a cohesive work of art. In detail, ProVia applies each paint finish using the most innovative technology in the industry. They atomize the paint, thus providing full, smooth coverage, no matter the shape or style of your storm door. Not to mention, the paint finish is backed with a lifetime warranty.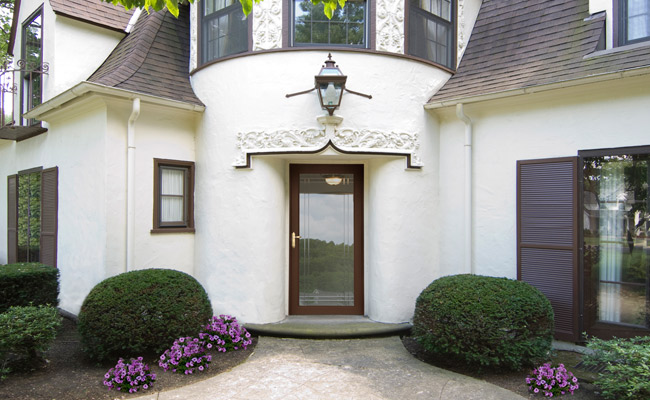 Customize Your ProVia Storm Door
ProVia spares no expense when it comes to aesthetics. In fact, through Western Products, they offer five unique door styles and countless options for glass, panel, and hardware customization. The doors also arrive with aluminum screw covers that are matched to your chosen paint color. With 16 distinct paint hues, you are sure to find your style's perfect match. For a more distinct look, consider Inspirations™ Art Glass and turn your storm door into a stained-glass showpiece.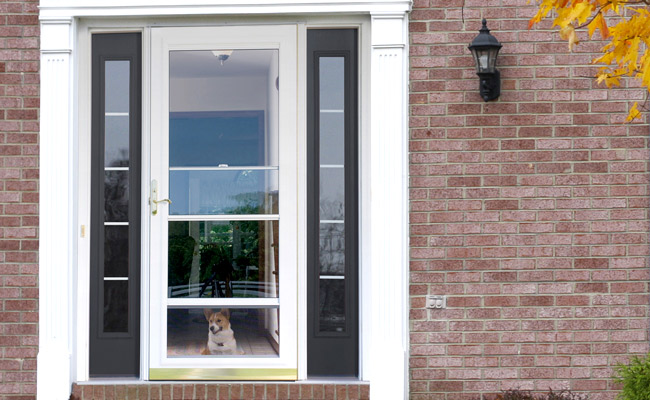 Spectrum™ Storm Doors
ProVia's Spectrum storm doors are equipped with InVent™ retractable screens. This allows them to provide easy ventilation as needed. To customize your door, you can choose from 16 different styles, as well as Inspirations™ Art Glass.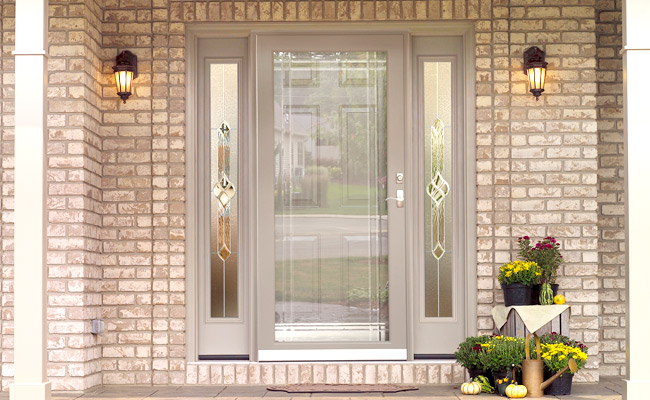 Decorator™ Storm Doors
If you're searching for a fresh, modern door design, look no further than ProVia's Decorator series. These storm doors come in seven beautiful styles with the options for Inspirations™ Art Glass.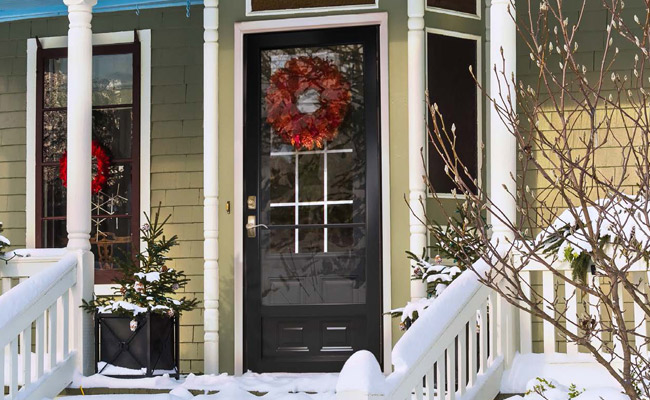 Deluxe™ Storm Doors
If you value high functionality, then Deluxe™ storm doors are the best choice for all-around natural light, ventilation, and also security. These storm doors are available in 20 different styles, with the option for Inspirations™ Art Glass.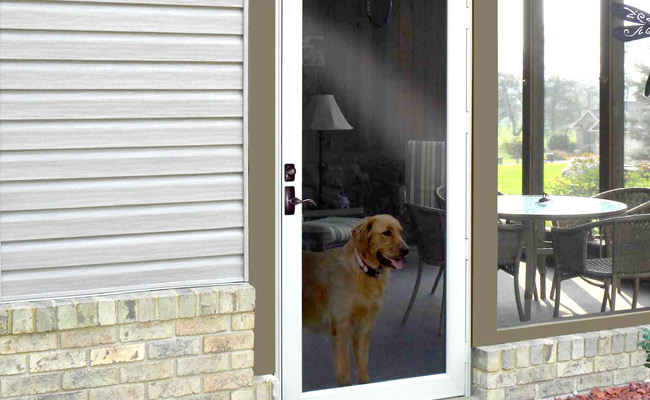 Duraguard™ Storm Doors
If you're concerned about keeping small children and pets safely inside, then ProVia's DuraGuard series is exactly what you need. Western Products can walk you through the 15 unique styles, heavy-duty function, and also benefits of its non-removable stainless steel screening.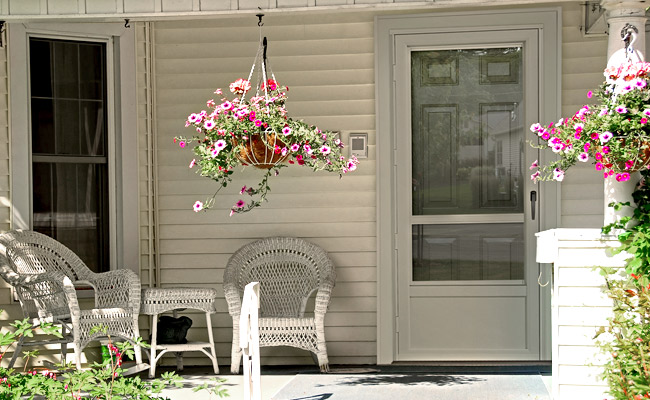 Superview™ Storm Doors
Superview storm doors offer a timeless look at a great value. Choose from five styles that range from full view glass to crossbuck, with optional BetterVue™ fiberglass screens. What's more, Superview is available in four classic color options that pair well with any style preference.
Get a Free Quote on a ProVia Storm Door!
Since 1948, we've focused on providing quality products, professional installation, and exceptional service. This is why Western Products is now the most trusted name in windows, siding, roofing, cabinetry, doors, and more. Schedule your free estimate today!
Call Western Products today at 1-800-743-3632.