Siding Installation from Start to Finish

Serving the surrounding areas of Bismarck, Jamestown, Fargo, ND & Minnesota's lake regions!
Siding installation at Western Products begins with our consultative sales approach by trained professionals, either in-person or virtual. Services start from our home base in Fargo, ND, and branch out throughout the Upper Midwest. In other words, our experienced home improvement experts are ready to work with you right away, wherever you are. Our goal is to find solutions that will enhance your home's siding strength, energy efficiency, and curb appeal.
Year-Round Installs
Because we manufacture United States Seamless steel siding while on-location, we custom cut each piece to your home's exact measurements. In addition, heated trailers house our innovative roll-forming equipment and tools, so our professional siding installation teams can work in comfort all year long!
Certified Siding Installation 
At Western Products, we set the region's highest standards and require intense certification courses for all installers. Because of this, our installers arrive fully prepared and understand the many critical steps involved in installing your new siding properly. Also, we offer ongoing hands-on training and certification courses to ensure that they are current on siding installation methods and techniques.
Siding Installation: Safety & Jobsite Maintenance
From the first day of a siding installation project to the last, we take safety measures seriously. We believe in the highest level of safety, for both our installers and homeowners, maintaining a clean work site each and every day. For instance, we take extra precautions to preserve your landscaping, secure equipment when not in use, and use magnets to keep landscaping free of debris. Furthermore, our equipment and machines are certified and our installation crews go through regularly scheduled safety training. We follow EPA regulations on Lead Safe Renovations and train our installers to follow the EPA's guidelines.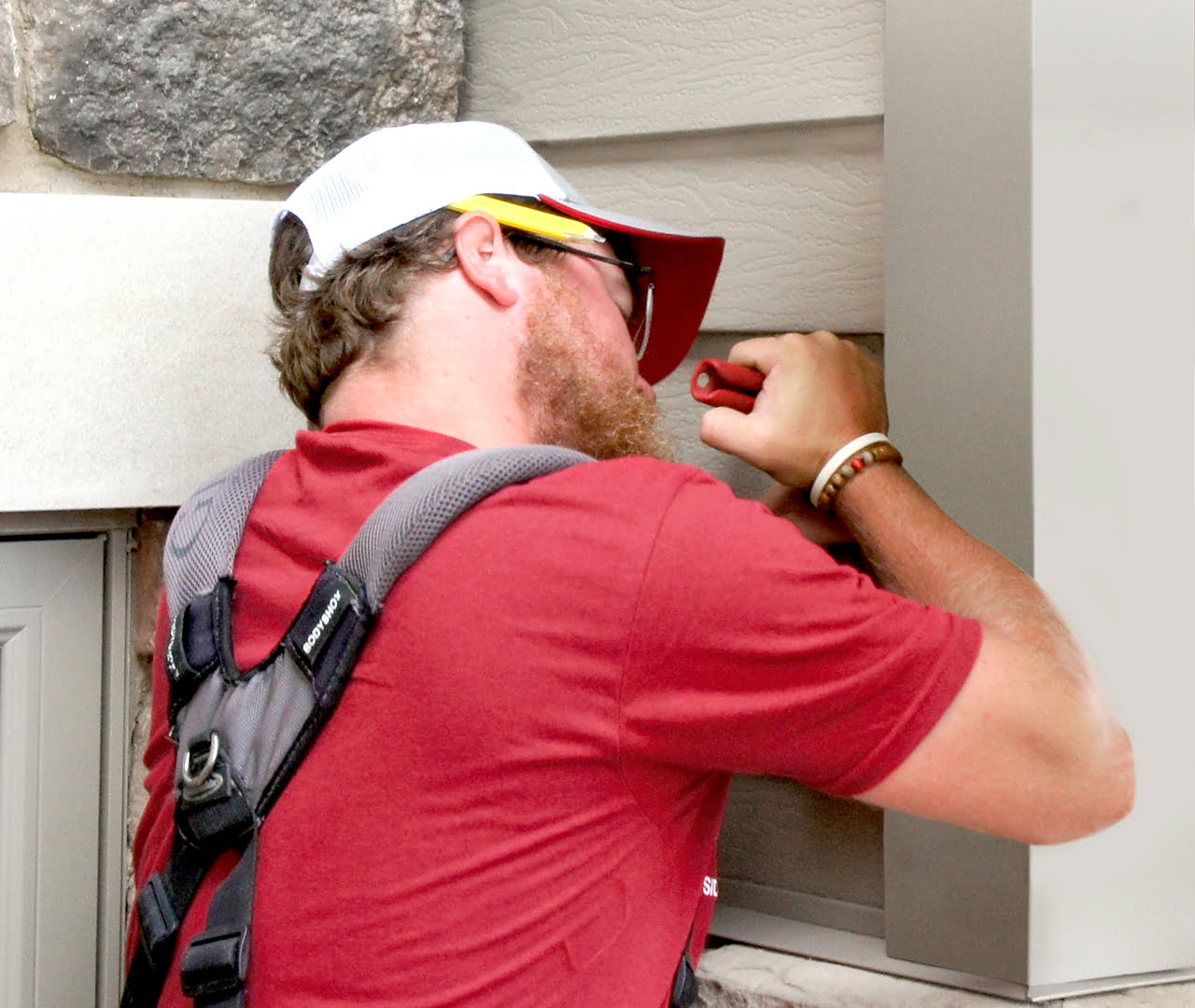 Licensed, Insured & Bonded
Your coverage doesn't end with our warranties. Our installers are licensed, insured, and bonded. They're also in good standing with local communities in our area. Furthermore, Western Products is highly rated by the Better Business Bureau throughout the region, including Fargo, ND; Bismarck, ND; and Jamestown, ND.
Get a Free Quote on Seamless Steel Siding
Since 1948, our focus has been on providing quality products, professional siding installation, and exceptional service. As a matter of fact, Western Products is the most trusted name for home improvements in Fargo, ND; Bismarck, ND; and the Upper Midwest! Click below to schedule a free estimate on our site. Or, call Western Products today at 800-743-3632.