ProVia® Steel Entry Doors

Western Products Offers Style, Performance, and Protection with ProVia Steel Entry Doors!
ProVia® has been crafting the market's finest steel entry doors for more than 35 years! Most importantly, this family-owned company is committed to making doors "The Professional Way." This means individually customizing each door while achieving the highest standard in beauty, durability, security, and energy efficiency.
Homeowners who need the strength and security of steel choose ProVia's Legacy™ Series of professional-class steel entry. Of course, these are available in custom sizes and finishes to suit every home's character. Unsure of your style, or need help choosing finishes? Meet with the entry door experts at Western Products, or use ProVia's Visualizer!
Legacy™ Steel Entry Doors
When it comes to unparalleled security, the Legacy™ 20-gauge steel door is a professional-class product in its own elite league. But, when it comes to beauty, Legacy lets you customize your door, your way. First, pick your series, finish, and style. Then choose between Legacy Woodgrain Textured Steel and Smooth Steel. Whichever finish and style suits you, Western Products will make sure your entry system is elegant, durable, and energy-efficient. Not to mention, most Legacy steel entry systems are ENERGY STAR® Certified and carry a 7-year finish warranty.*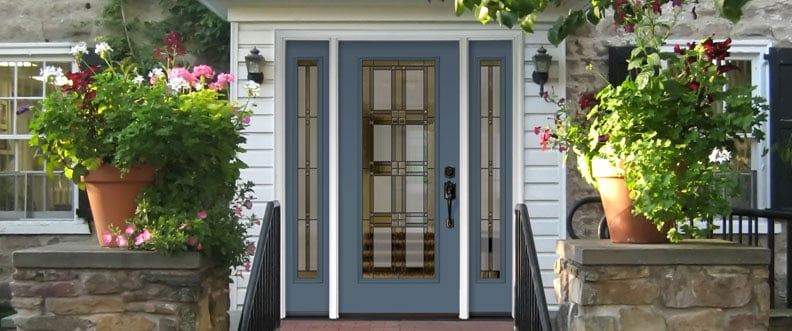 High-Definition Embossing
For an ultra-realistic, painted wood look, ProVia doors rely on a high-definition embossing technology. This not only lets you create a traditional wood-style panel, but can also accentuate character with deep shadow lines. You can even add depth and artistry to your fiberglass entry door with rich contouring features.
Inspirations™ Art Glass
Looking for a one-of-a-kind glass design? ProVia's Inspirations™ Art Glass has you covered. In order to achieve your unique design, highly-skilled craftsmen assemble decorative glass by precisely cutting, mitering, and soldering each component into custom-designed patterns. Art Glass is available in 11 series, primarily for sidelites as well as transoms. Western Products and ProVia will give you the tools to create a dramatic steel entry door that complements and also enhances your home!
Decorative Glass
With an interest in custom craftsmanship on the rise, decorative door glass is right on-trend. ProVia allows you to select from Decorative, Privacy, or Internal Blinds, including Internal or External Grids. What's more, many of the custom glass options are available with energy-efficient ComforTech™ Warm Edge Glazing Systems. Overall, decorative door glass has significant benefits beyond beauty:
Elevate curb appeal + perceived home value
Increase exposure to natural light
Reflect your personal style
Recreate historic elements in preservation projects
Enhance protection with impact-rated glass options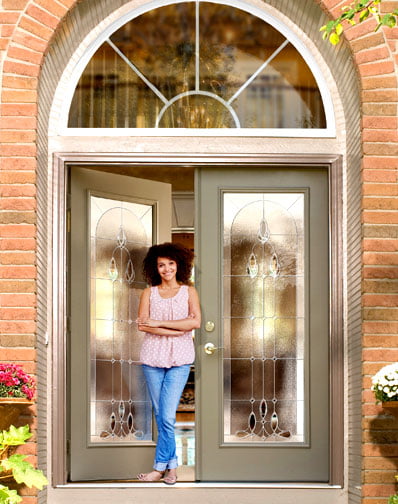 Get a Free Quote on Steel Entry Doors!
Since 1948, we've focused on providing quality products, professional installation, and exceptional service. This is why Western Products is now the most trusted name in windows, siding, roofing, cabinetry, doors, and more. Schedule your free estimate today! Call Western Products today at 800-743-3632.