Protect and Beautify your Home with Soffit, Fascia, and Rain Carrying Systems from Western Products! 
In general, maintaining your property's eaves and overhangs can be a challenging chore. It is especially grueling for those who prefer to keep their feet on the ground. With this in mind, we've designed an easier, low-maintenance soffit, fascia, and rain carrying system that's built to last! Western Products' complete protection and beautification systems aim to please. With attention to the smallest detail, our system works well with new home construction, existing remodeling projects, and even large commercial properties.

Style Guide
Available in a wide array of colors, you can perfectly complement, match, or contrast your siding, soffit, and trim colors for an attractive, low-maintenance look. Soffit is also available in styles such as vented or smooth. Altogether, your soffit and fascia will provide proper ventilation to help control the moisture found in eaves and overhangs.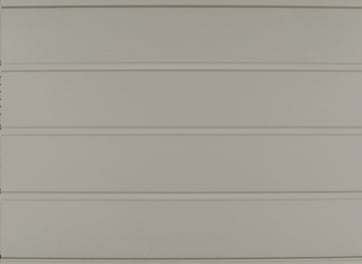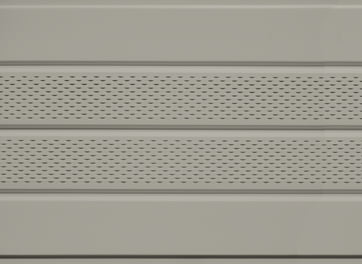 Custom trim and accent options are also available. Visit with your Western Products home improvement specialist, and let them know the style you want to achieve.
Soffit and Fascia + Rain Carrying System Benefits:
Controls water runoff, preserves landscaping, and also prevents basement flooding
Provides proper ventilation
Reduces expensive annual maintenance costs
Controls moisture and rotting problems
Adds beauty and longevity
Increases the value of your property
Eliminates costly and time-consuming painting
Without a doubt, our homes are one of the biggest investments we will ever make. In other words, it's worth it to protect it. When you choose low-maintenance rain carrying systems with soffit and fascia from Western Products, you choose worry-free, reliable protection!
Color & Technology
With Western Products, retaining your home's rich, beautiful color is simpler than you think. In fact, investing in our maintenance-free soffit and fascia can help protect your home's finish better than the competition. Unfortunately, accessory products from other companies can show fading in just a few short years. With our exclusive paint finish technology, you'll never have to worry about excessive fading or chalking again!
What's more, our soffit and fascia are enhanced with Cool Paint Technology™. While it is a breakthrough concept in deflecting extreme heat, it was originally intended for use in NASA's space shuttle program. But, it quickly found many practical uses here on Earth. Further, this technology uses infrared reflective pigments in the paint to vastly improve your home's energy efficiency.
Depending on your monitor settings, color representation may vary. Stop into one of our showrooms for more accurate samples.


















Get a Free Quote on Soffit and Fascia
Since 1948, we have committed to quality products, professional installation, and exceptional service. Because of this, Western Products is the most trusted name for soffit and fascia in Fargo, ND; Bismarck, ND; and the Upper Midwest! . Schedule a complimentary discussion for a free estimate. Or, call Western Products today at 800-743-3632.