Welcome Your Guests in Style with New Entry Doors

Western Products is Style Made Easy
An entry door can make or break the style of your home. This is because it is the first thing your guests see when you welcome them in.  Thankfully, making a stylish entrance has never been more simple than with Western Products' entry doors.
We are the most trusted professionals for home improvement in North Dakota, Western Minnesota, and North-Western South Dakota are. More specifically, we specialize in the Fargo-Moorhead, Bismarck-Mandan, Jamestown, and Alexandria areas.  We have an unmatched commitment to service and also detail through our expert installation professionals. In addition, we install the best products with the best warranties from leading companies like ProVia. Yes, we are your top siding, windows and also roofing company in the region. But, we can also be your go-to experts for entry door installation!
Beauty, Performance, and Durability
Here at Western Products, we can help give your home a welcoming look that will keep benefiting you year after year. We offer a variety of entry door options to choose from so that you can always be confident that you have made a wise choice in terms of durability and beauty in manufactured doors.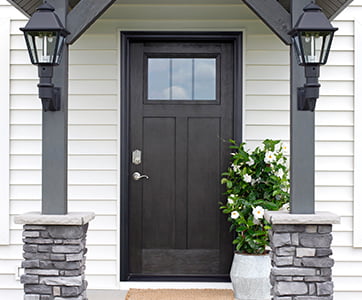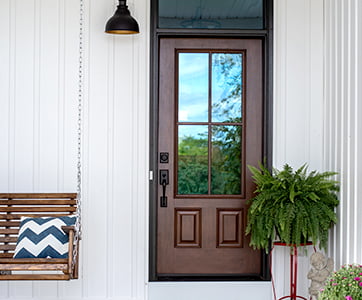 Not only will these products increase your home's curb appeal, they will also boost your energy efficiency. Western Products' rugged materials, core insulation, and advanced sealing technology create an effective thermal barrier to help reduce energy loss all year round.
Enlist the help of the leading home improvement company in the Upper-Midwest and see how Western Products can provide your home with gorgeous doors that will ensure that essential, positive first impression for everyone who enters your home.
ProVia Doors
ProVia offers four lines of fiberglass and steel professional-class entry doors that meet the highest industry standards of beauty, durability, security and energy efficiency.  Western Products' ProVia doors are available in custom sizes and finishes for your personal home.

Get a Free Quote on Entry Doors
Discover how a commitment to quality products, professional installation and exceptional service has made Western Products the most trusted name in entry doors in Fargo and across the Upper Midwest for more than 75 years. Schedule a complimentary discussion to get a free estimate on entry doors in Fargo, ND; by calling Western Products today at 800-743-3632.