Vinyl Shake Siding: The Beauty of Natural Wood + Durability of Vinyl
Having natural cedar shakes as an accent for your home adds a rich texture and beauty unmatched. Now, you can enjoy this classic look with increased durability and virtually no maintenance. Thanks to our vinyl siding selection of cedar-textured shakes, you can have the coveted shake look without the work.
Meet our Four Industry-Leading Manufacturers
We offer cedar-styled shake accents from four industry-leading manufacturers so that you can find the perfect shake to fit your home's needs. Each comes with its own unique design and durability benefits. But, no matter what vinyl shake siding you choose, one thing is certain: Our cedar-textured shakes will give your home an artisan flair and unrivaled protection for years to come.

CertainTeed Vinyl Shake Accents
As America's #1 brand of vinyl shake siding in the industry, these shake accents are certain to add beautiful design and superior performance. With a limited lifetime warranty, CertainTeed Vinyl is durable, fire-resistant, and adds exceptional value to your home. The possibilities are endless when complementing your existing siding, stone, and roofing. Have an idea in mind? Looking for some inspiration? We are here to help.
The Beauty of Natural Cedar, with None of the Work!
When you choose CertainTeed Vinyl Shake Siding by Western Products, you open a wide world of color and style options to express your personal design.


Quality Edge's TruCedar metal shake sidewall has all the style benefits of traditional wooden shakes with none of the durability downsides. Some features of these shakes include tighter seams for weather resistance, SunMast50™ paint finish for preventing fading, and a lifetime warranty. And of course, TruCedar recreates the look of authentic cedar shakes to achieve the ultimate rustic aesthetic.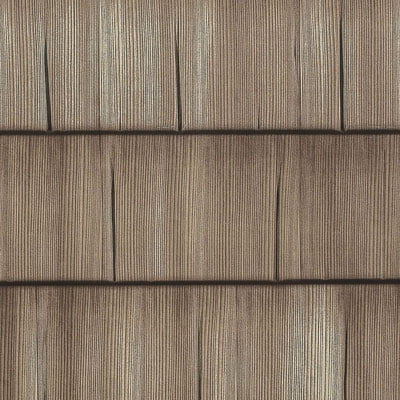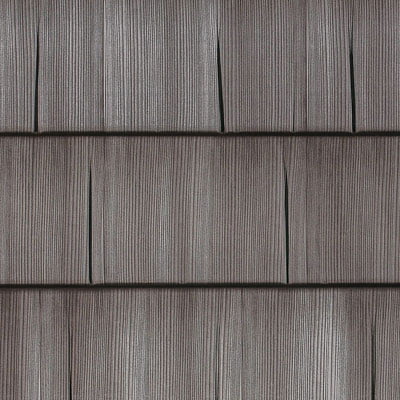 For vinyl shake siding that stands up against hurricane-level winds, Variform's Heritage Cedar is the obvious choice. Because Heritage Cedar is twice as thick as vinyl siding, it will look fresh for years, with very little maintenance. This shake is available in four different traditional shake shapes, designed with uncanny accuracy.

Foundry Split & Staggered Shakes
Foundry strives for authenticity with its tough vinyl shake siding. Their split and staggered shakes hold color over time thanks to their ASA cap for UV and climate shielding. But, where Foundry shakes really shine is in their cedar texturing. Both their shake styles are cast from genuine cedar molds, which creates a realistic wood appearance with no man-made repetition. Choose split shakes for a proper farmhouse style or staggered shakes for a pastoral pioneer look.
Get a Free Quote on Vinyl Shake Siding
Since 1948, our focus has been on quality products, professional installation, and exceptional service. This is how Western Products became the most trusted name for home improvement in the Upper Midwest!
Schedule a complimentary discussion with a free estimate by calling Western Products today at 1-800-743-3632.  Or, simply fill out our convenient request form below.