The Best Selection of Patio Doors

Western Products Offers the Largest Selection of Replacement Patio Doors in the Dakotas and Western Minnesota!
Patio doors will always be popular for their expanded view and easy outdoor access. However, once they begin to deteriorate, your out-of-pocket costs are likely to increase while efficiency diminishes. Having a replacement patio door installed not only comes with modern advances in materials, but also superior protection against the elements. Every Renewal by Andersen® patio door features high-performance glass and frames, creating an effective thermal barrier to reduce energy loss. As a result, you'll save on your monthly heating and cooling bills while enjoying a more consistent, easily regulated interior temperature.
Beautiful, Durable & Reliable
Western Products offers a wide range of Renewal by Andersen styles, materials, and finishes that will undoubtedly match your home's aesthetic. Choose from energy-efficient vinyl frames, and also handsomely-crafted wood frames and wood grid patterns that add a classic, continental look.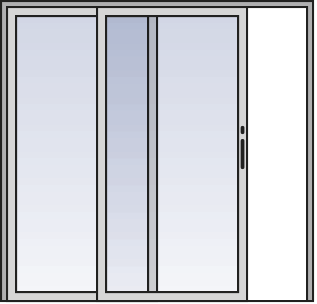 Contemporary Sliding 
Professionally installed doors by Western Products feature smooth operation and multi-pane thermal glass for optimal energy efficiency. Not to mention, advanced locking mechanisms ensure your home remains safe and secure.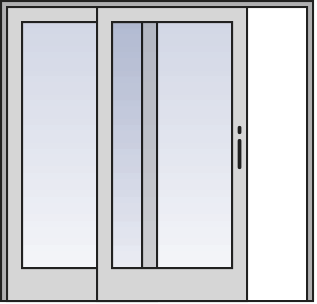 French Sliding
The popular French sliding door adds a dramatic flair to your sliding patio door. This includes a stylish grid, space-saving design, and elegant finish. This door has all the features and benefits of a contemporary sliding door, but the same coveted style and features of classic French Doors.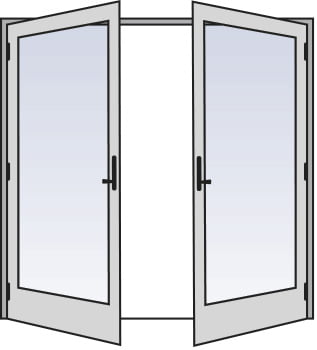 Hinged French
If your access does not call for a sliding door, Western Products can install a more traditional, swinging French-style door. Choose from many finishes and grid patterns, as well as an array of hardware choices to create a unique look for this hinged door style.
Renewal by Andersen patio doors are professionally installed by Western Products' certified technicians. This ensures a perfect fit, and also guarantees smooth operation for many years of enjoyment!
For Patio Door Replacement, Call Today for your Free Estimate!
If your patio door is deteriorating, don't wait until your heating and cooling bills are on the rise. We have been the most trusted name in Fargo, ND; Bismarck, ND; and the Upper Midwest for more than 75 years! Call Western Products at 800-743-3632.