Discover the Western Products Difference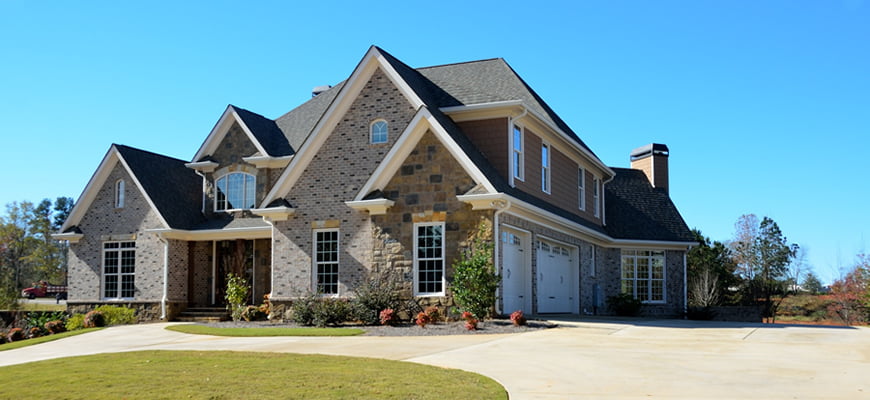 Discover the Western Products Difference with Your Next Home Improvement Project! 
Outstanding Quality
What is the Western Products difference? We believe it starts with handpicked, high-quality, American-made products. Our trained consultants will be there to advise you, and everything will be installed by a highly-skilled crew. Just as our team is trained to be experts in the industry, our products are manufactured to last. As a family-owned company since 1948, we stand behind all of our products and services with unparalleled warranties. If you're ready to experience the difference, we're ready to work for you!
Award-Winning Customer Service
One of the biggest ways we can make a difference is in customer care. We take pride in giving every customer the best possible experience, always. Our goal is to ensure satisfaction with our products, consultants, installers, and also warranties. Although we've been improving homes for more than 75 years, we still value every customer as if they're our only customer!
"We were so impressed with the level of integrity that Myron provided through our project with Western Products. We will recommend you to our family and friends!"
– J. Evans
Full-Service Home Improvement
At Western Products, we can do more than just hang siding and replace your roof. From start to finish, we are your complete home improvement specialists. Whether it's roofing, siding, windows, doors, or even kitchen cabinets, we have an expert for it. A Western Products professional will work with you to choose the most efficient products for your project and also your budget. Of course, your installation will be handled by highly-skilled, certified installers. Altogether, we'll make sure your satisfaction is high, and the process stress-free!

Our siding is the choice for homeowners who want durability and beauty with the time-saving benefits of low-maintenance seamless steel siding.
Superior Strength
There is nothing like the strength of steel – United States Seamless® steel siding is a low-maintenance product that will protect your home from the harshest elements. Arctic temperatures, blasting winds, hail storms and the hot sun are no match for our siding. We are able to provide homeowners with a limited lifetime warranty against manufactured defects because of the strength of steel. Our warranties are the strongest in the business and you'll have peace of mind knowing your new seamless exterior will retain its beautiful, low-maintenance appearance year after year.
Proven Performance
United States Seamless® steel siding's finish protects your home against excessive fading and chalking, ensuring your home will retain its rich color throughout the years. Our finish is ENERGY STAR compliant and is enhanced with Cool Paint Technology™. Developed for NASA's space shuttle program, Cool Paint Technology uses infrared reflective pigments in the paint to improve the energy efficiency of your home. United States Seamless® steel siding's paint finish is designed to give your home's exterior an easy-to-clean, stain-resistant finish.
Lifetime Investment
Over 50% of our product is made from recycled content and steel is the most recycled material in the world, offering the greatest life expectancy for your home. Our seamless steel siding will add value to your home and help retain its beauty throughout the years. It is estimated that approximately 90% of residing costs will be recovered upon resale. Our siding not only benefits the homeowners today, but also the homeowners of future generations.

No other window replacement company can offer you the Renewal by Andersen® experience, delivering absolute peace of mind for our customers. Because every home matters.
Beauty
Renewal by Andersen® windows are more than a home improvement; they are a beautiful addition to your home. With our wide range of features and options, you can effortlessly match your current windows or completely change the look of a room.
Professional Installation
Quality installation is critical to any successful window replacement project. Renewal by Andersen® professionally installs high-quality, custom-made replacement windows and doors. We back our products and installation with one of the strongest limited warranties in the business. That's value for your home that you'll enjoy for years to come.
Performance
Our revolutionary Fibrex® composite material gives Renewal by Andersen® windows the stability of wood and the low maintenance of vinyl. Plus, each window comes with High-Performance™ Low-E4® glass that helps keep your home warmer in winter and cooler in summer.
Environmental Commitment
Andersen Corporation®, a leading manufacturer for over 100 years, has a long history of environmental stewardship. As the window replacement subsidiary of Andersen®, Renewal by Andersen® proudly carries this tradition forward. We work to approach sustainability at every level, from our manufacturing facility to your home.

Homecrest Outdoor Living™ combines a rich history of quality and classic design with today's demand for affordable luxury and versatile living. Our focus encompasses the increasing demands of sophisticated, style-driven consumers seeking to complement their homes' interior designs and create a seamless flow between indoor and outdoor living spaces.
Rich History
Over the years, Homecrest's™ focus has broadened to encompass the increasing demands of sophisticated, style-driven consumers seeking to complement their homes' interior designs and create a seamless flow between indoor and outdoor living spaces. The latest Homecrest™ collections reflect this trend, highlighted by timeless frame designs and finishes, fashionable fabrics, comfortable seating options and an array of natural and faux stone tabletops.
Industry Firsts
The original Swivel Rocker mechanism, patented by Homecrest™ in 1956, was at the foundation of the Homecrest™ outdoor product line in the 1960s. As Americans increasingly enjoyed backyard dining, entertaining and recreation, the popularity of Homecrest™ products soared and distribution extended nationwide.
In addition to being one of the first outdoor furniture manufacturers in the United States, Homecrest™ was also the first outdoor furniture manufacturer to use Sunbrella fabrics on outdoor furniture.
Withstand the Test of Time
Just ask around; Homecrest™ customers are well aware of the longevity of our products. Many consumers have Homecrest™ furniture that has lasted for more than 25 years and they are still using it with great satisfaction. Replacement slings and cushions are also available to extend the life of your Homecrest™ furniture. Just visit your local dealer to order new slings, cushions, paints, parts and more from Homecrest™ to make the most out of your furniture.
Discover the Western Products difference, today! See how our commitment to quality, American-made products, professional installation, and also award-winning service can serve you. We are proud to be the Upper Midwest's most trusted name in home improvement since 1948!
Schedule your free consultation and estimate on your home improvement project, today! Call 1-800-743-3632