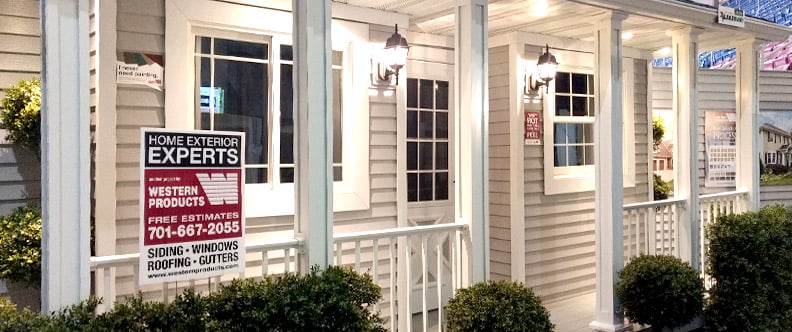 Below is a list of shows and events that Western Products is attending in 2020. We can't wait to visit with you about what Western Products can do for your home!
September 2020
9/15/2020 to 9/17/2020 – Big Iron Farm Show – RRV Fair Grounds, West Fargo, ND
Get a Free Quote on Your Next Home Improvement Project in Fargo, ND
Discover how a commitment to quality products, professional installation and exceptional service has made Western Products the most trusted name in home improvement in Fargo and across the Dakotas and Western Minnesota for more than 70 years. Schedule a complimentary discussion with a free estimate on your home improvement project in Fargo, ND by calling Western Products today at 1-800-743-3632.