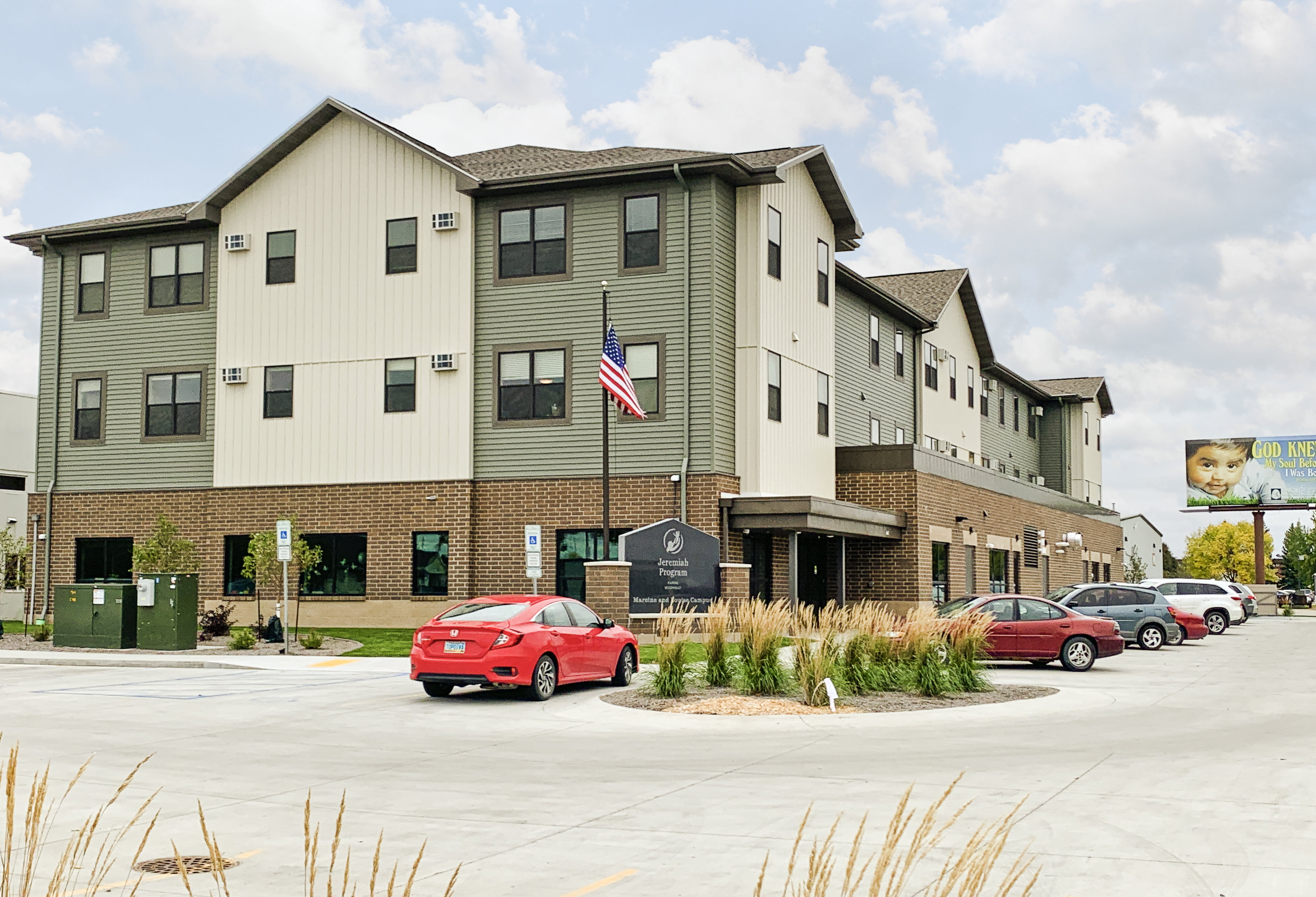 In January of 2018, the Fargo-Moorhead Jeremiah Program opened its doors to the rising population of single mothers and their children living in poverty in the area. Western Products proudly provided our products and services to help this organization get a great start in our community.
About the Jeremiah Program
Michael J. O'Connell founded the Jeremiah Program in Minneapolis, MN in 1993 to help "end the cycle of poverty for single mothers and their children two generations at a time." After firmly establishing itself in the Twin Cities area, Jeremiah began to spread across the country. This allows them to better serve the rising number of low-income single mothers in the U.S.
The organization provides mothers with opportunities and tools to work toward a better future for themselves and their children. Jeremiah emphasizes five core pillars in its model:
Support for a Career-Track, College Education
Quality Early Childhood Education
Safe & Affordable Housing
Empowerment & Life Skills Training
Supportive Community
The Jeremiah Program Comes to Fargo-Moorhead
With more than 2,300 single mothers living in poverty without access to safe and affordable housing, Fargo-Moorhead needed help. After hearing about the Jeremiah Program's expansion to our community, Western Products placed a bid on the building project. We were excited to play a role in getting this organization up and running in the Fargo-Moorhead area. As a longstanding member of the community, Western Products values opportunities to get involved in charitable organizations that enhance the lives of our neighbors and friends.
Moreover, finding ways to give back to those in need is something Western Products owners Mike and Peggy Bullinger hold near and dear to their hearts. In their early years as a young, married couple, Mike and Peggy faced their own personal struggles. After overcoming these challenges, they made it their mission to give back in ways they were not able to before. From the United Way and the Medora Foundation to the North Dakota Autism Center and beyond, Mike and Peggy's generosity is felt throughout Fargo-Moorhead and the state of North Dakota.
Because of the community's immediate need for affordable housing, the Jeremiah Program was not only a great match for Mike and Peggy's giving mission, but also for that of their company. Western Products' ability to deliver professional craftsmen and quality products proved invaluable for the building project. Upon completion of the project, Mike and Peggy donated the equivalent of 100 percent of the profits back into the organization from their own personal accounts.
Western Products provided seamless steel siding, soffit, fascia and gutters for the Fargo-Moorhead Jeremiah Program building project. Not only do our quality products look great on the building, but they also stand up to the harsh Midwestern weather experienced in North Dakota. Additionally, our award-winning affiliate, Pierce Lee Roofing, supplied flat roofing for the project, as well as some wall panels. These quality exterior building products will allow the Jeremiah Program building to stand strong for years to come and, more importantly, provide the best protection for the families living inside.
The Fargo-Moorhead Jeremiah Program can always use a helping hand. Here are a few ways you can support them:
Donate: You can donate at any time on the Jeremiah Program's website.
Volunteer: Find a volunteer opportunity that works for you.
Follow on social media: Stay up to date on current events and new ways to support this great cause.
Our home improvement experts are committed to helping turn your home renovation dreams into realities! Stop by one of our showroom locations in either Fargo or Bismarck, or give us a call at 800-743-3632 to set up a free in-home consultation or a virtual consultation. We can talk to you no matter where you are through our virtual consultation service.
Share with your friends | Stay tuned for more blog posts