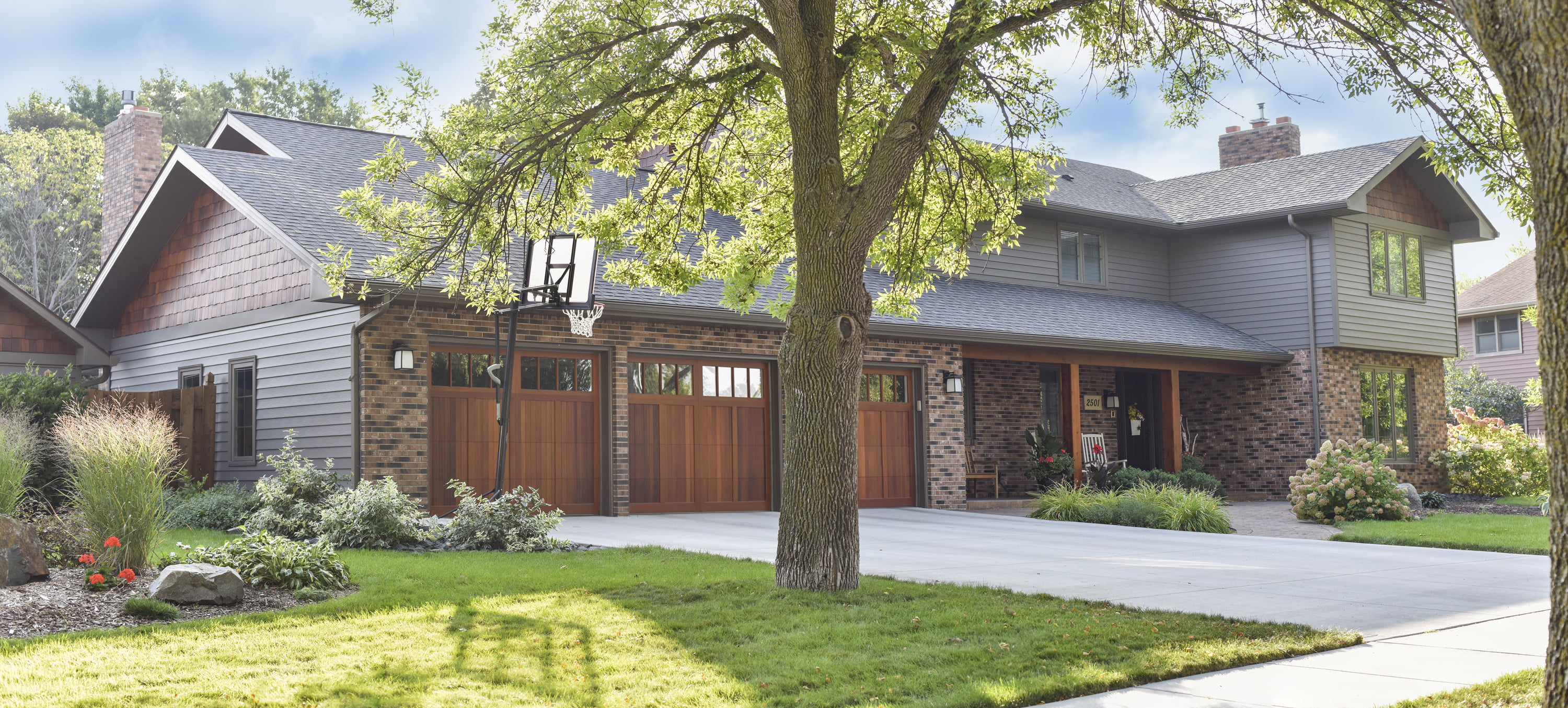 Western Products takes pride in having been a relevant voice in the home improvement industry since 1948.
In order to stay vital for so long when it comes to giving Upper-Midwestern homeowners the high quality service they deserve, we've developed a strong sense of home exterior style. We understand which new home exterior trends have the spark that makes them enduring designs and which ones are simply passing fads.
That's why Western Products might be the most qualified company to let you in on what home exterior trends will be big in 2020, and which trends have the potential to become iconic.
Here are our top five renovations for the new year that will increase curb appeal in the short term, and keep your home stylish and sturdy for years to come: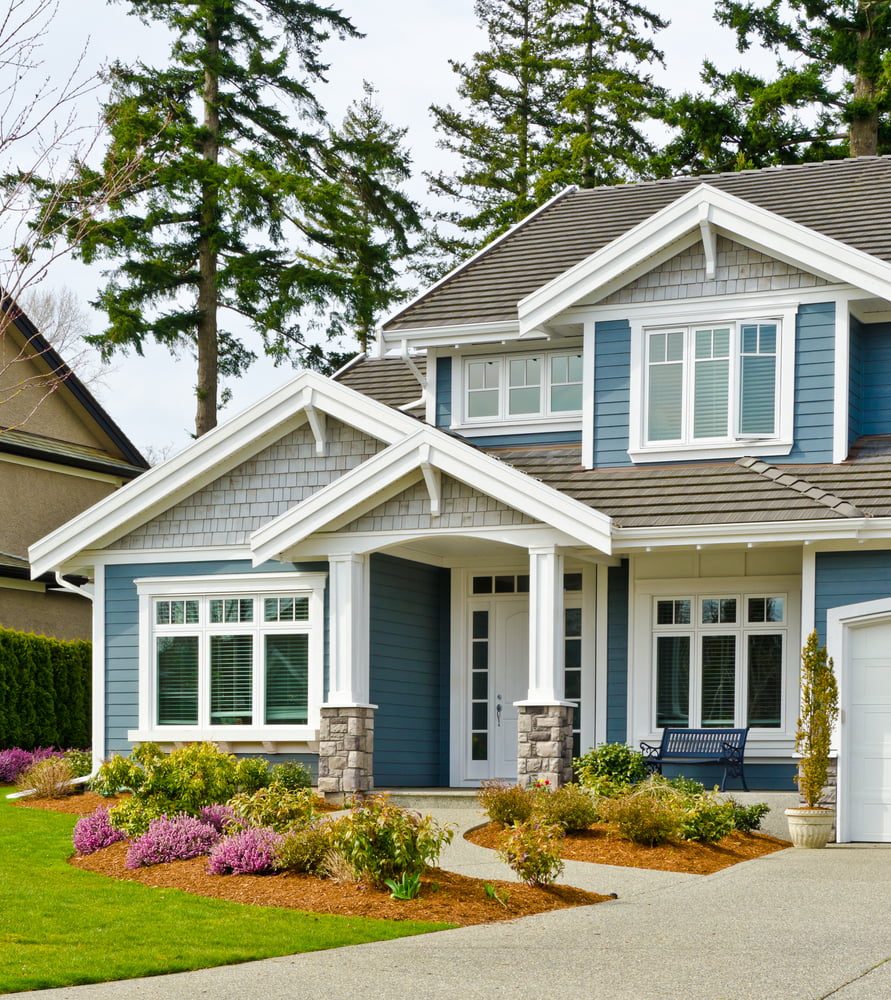 Having a home that is both beautiful to you and the envy of your neighbors is all about knowing the right ways to stand out. The key is striking a balance between being bold and staying sophisticated.
No siding type exemplifies this balance better than our CertainTeed Vinyl Shake Accents. Shake siding is seeing a revival in home exterior use because its rustic flair imbues homes with an old-school warmth that modern architectural movements are shying away from.
At the same time, shake siding has a subtle texture that doesn't overwhelm the contemporary sensibilities of typical suburban homes. This is especially true when it's utilized in accent sections on homes that already have modern siding, like seamless siding. It can give your home an extra pop to increase your curb appeal.
Another benefit of shake siding is that, when you purchase yours through Western Products, you're getting America's #1 brand of vinyl siding. CertainTeed Vinyl Shake Accents are known for their superior performance and durability, and are backed with a limited lifetime warranty.
These aesthetic and practical benefits make shake siding a top contender for becoming big in 2020 and beyond.
Did you know that Western Products offers our seamless steel siding in over 15 different colors? It's true! We also offer soffit, fascia and more in the same or similar color varieties to match.
Going into 2020, the current trend for home exterior color is turning away from pastels and light washes. Homeowners are instead favoring darker, more urbane shades in deep blues and shadowy greens. This is reflected in Pantone's color of the year for 2020: Classic Blue. This hue is rich and dark, redolent of the evening sky or vast oceans. Classic Blue is all about sophistication and mystery.
Western Products offers color options evocative of Classic Blue's aesthetic with our stylish blue hue, Storm. Storm is a powerful blue with green and grey undertones, calling to mind the unstoppable power of an unleashed maelstrom. All this energy is captured in one shade, and harnessed to give your home exterior a sense of refined authority.
Paired with our other dark siding shades, Storm is the ideal choice for representing 2020's love of all things mysterious. Storm is the perfect mix of darkness, sophistication and energy.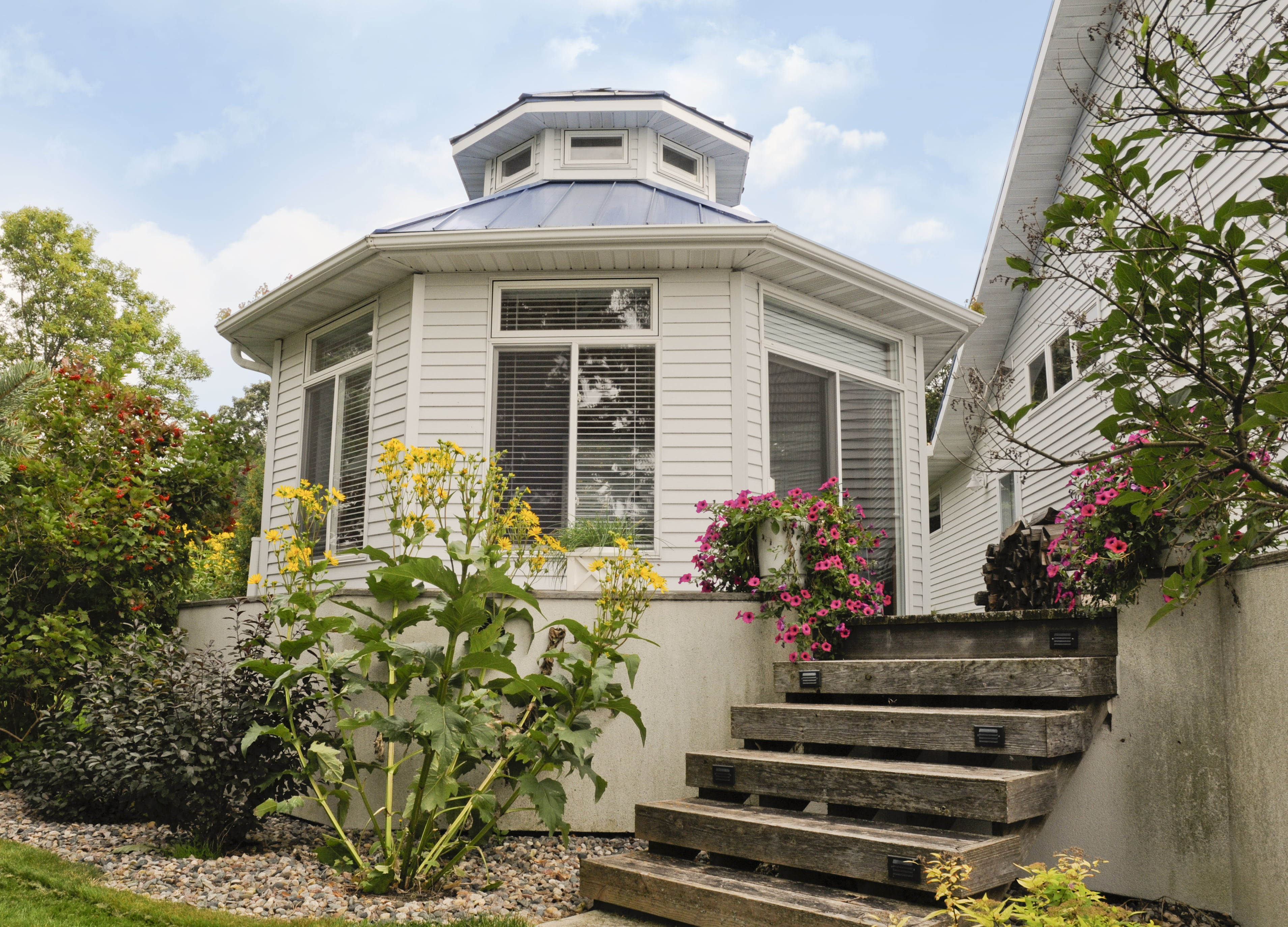 Consumers are becoming increasingly discerning in where they spend their money, and home exterior remodeling is no exception. While homeowners value visual beauty, they also want to ensure that what they buy is built to last.
Typical design dictates that when functionality and durability increase, aesthetic style decreases. But, Western Products is anything but typical.
We offer metal roofing in a wide selection of styles that vary from seamless steel to traditional shingles. The typical service life for a properly maintained metal roof is 50 years or more. Our metal roofing is wind-rated up to 125 mph, so you know it's tough.
And, since Western Products offers so many different visual styles, we fully believe that metal roofing has the potential to take off in 2020 in a big way.
4. Enhancing Your Outdoor Space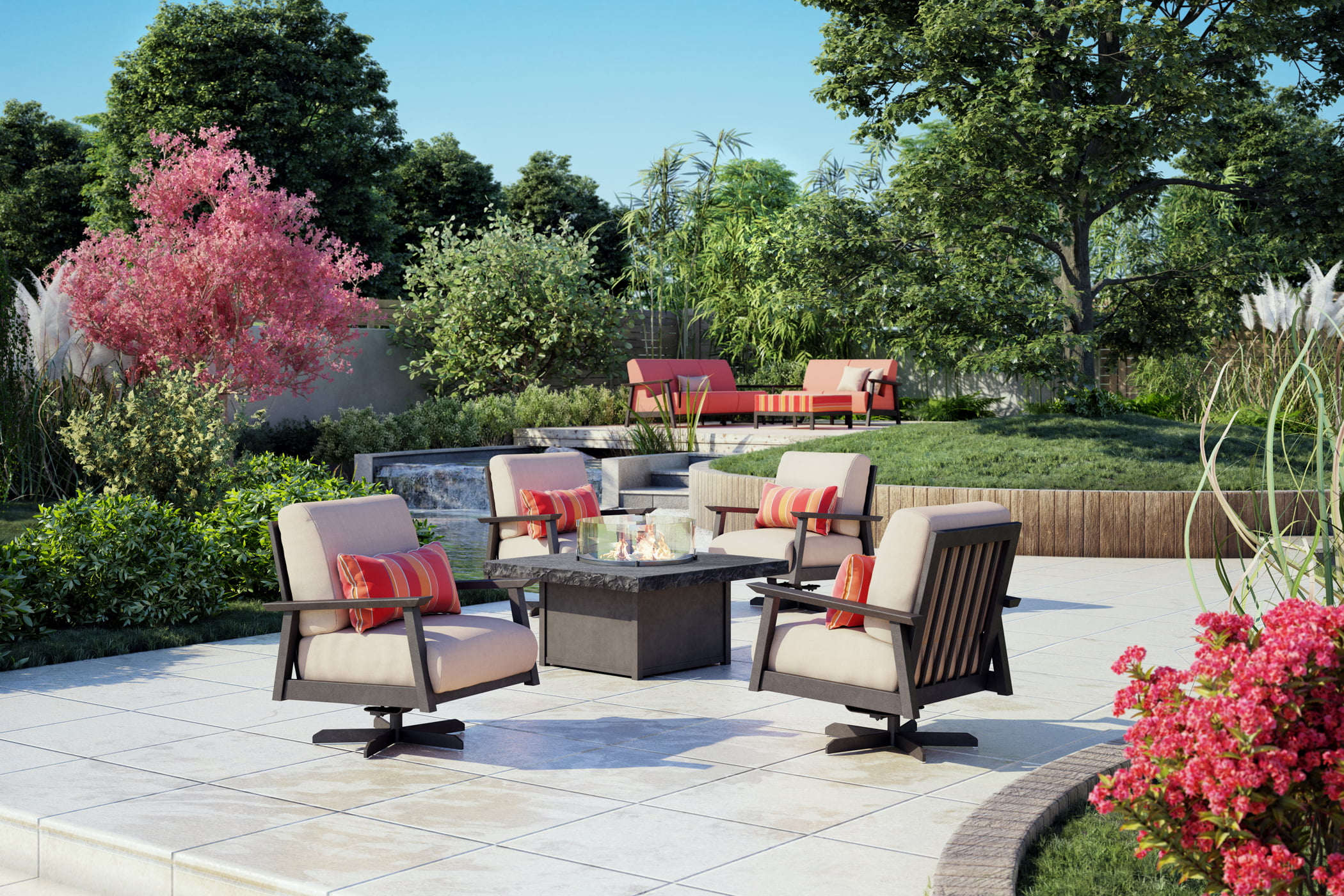 Sometimes it's hard to admit, but deep down, most homeowners want to feel affluent. Love it or hate it, to be perceived as wealthy is to be seen as desirable, prosperous and powerful in culture today.
Right now, one of the biggest exterior trends for showcasing the wealth of homeowners with expendable incomes is enhancing outdoor spaces by making them feel just as luxurious and lived-in as indoor spaces.
Western Products can help turn this indulgent dream into reality for homeowners across the Upper Midwest with our offering of Homecrest Outdoor Living products.
Homecrest Outdoor Living provides durable outdoor furniture with an emphasis on modern design sensibilities. Their collections expand and develop each year, and they even make auxiliary products for enhancing your outdoor experience. Homecrest's artisan-style fire tables, for example, bring classy warmth to any space while also extending your outdoor season by months.
Let Homecrest be your definition of luxury.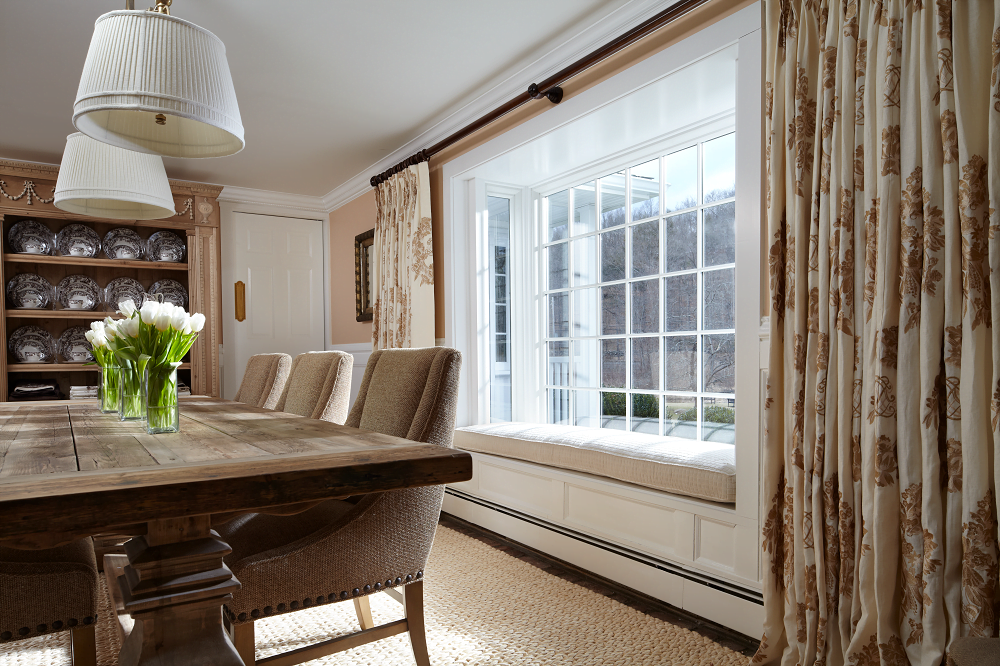 Not all home exterior trends have to be purely aesthetic. One of the most important trends we see moving into the new year is a steadfast emphasis on environmental and energy consciousness. It's important that we as a society work to make the earth a better place to live in. Thankfully, Western Products provides convenient, but effective ways to work towards this goal with one simple remodel.
Western Products offers energy-efficient Renewal by Andersen replacement windows that will help reduce your energy footprint. Windows from Renewal by Andersen meet or exceed the energy efficiency requirements set by NFRC and ENERGY STAR. This means you can enjoy lower heating and cooling bills all year.
Poorly performing windows can lose up to 40% of heating energy in the winter and 50% of a home's cooling energy in the summer. When you work with Western Products, you can cut out this waste and start living a more climate-conscious life.
Those are Western Products' top five home exterior trends of 2020! We hope you'll be able to find useful inspiration here for your own home remodels in the new year.
Our home improvement experts are committed to helping turn your home renovation dreams into realities! Stop by one of our showroom locations in either Fargo or Bismarck, or give us a call at 800-743-3632 to set up a free in-home consultation or a virtual consultation. We can talk to you no matter where you are through our virtual consultation service.
Share with your friends | Stay tuned for more blog posts