Spring is a great time to replace your old windows. It is important, however, to know what characteristics you are looking for in your windows before deciding on a brand and Western Products can help you know what you should be looking for in your replacement windows.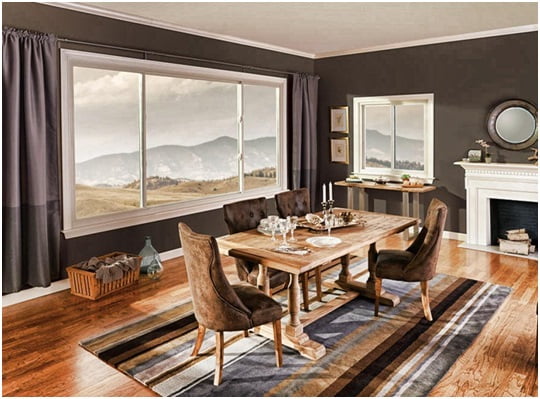 Beauty
We install Renewal by Andersen® replacement windows in Fargo, ND, because no other brand can equal Renewal by Andersen when it comes to enhancing a home's exterior appeal. Choose from a wide range of styles, interior and exterior colors, finishes and hardware to match your home's style. In addition to the standard window designs, Renewal also features specialty windows that come in an array of styles such as Chord, Circle Top™, Circle and Triangle.
Energy Efficiency
Our Renewal by Andersen double hung windows in Fargo, ND, feature components that contribute to a cozier home. They come with insulated frames and Low-E glass packages that reduce the heat transfer in and out of your home. We also have years of experience that will help us ensure that your windows are airtight. These qualities will keep your HVAC units from being overworked, leading to more savings. As a bonus, our unique glass can prevent UV rays from entering your home and fading drapes and carpet.
Low Maintenance
We offer double hung, sliding and casement windows in Fargo, ND, that are easy to maintain. They utilize a patented frame composite called Fibrex® that is as strong as wood and has the low-maintenance qualities of vinyl. It will not rot, fade or warp, even when exposed to sudden changes in temperature.
Warranty Coverage
As an authorized dealer of Renewal by Andersen windows in Fargo, ND, we can provide you with warranties that will give you peace of mind. These warranties include:
● Twenty (20) Year Limited Warranty for glass.
● Two (2) Year Limited Warranty on installation.
● Ten (10) Year Limited Warranty for components other than glass.
Our home improvement experts are committed to helping turn your home renovation dreams into realities! Stop by one of our showroom locations in either Fargo or Bismarck, or give us a call at 800-743-3632 to set up a free in-home consultation or a virtual consultation. We can talk to you no matter where you are through our virtual consultation service.
Share with your friends | Stay tuned for more blog posts