According to Energy.gov, if a house has old and inefficient windows, it is more cost-effective to replace them rather than try to improve their performance. Our Renewal by Andersen® replacement windows in Fargo, ND, are an efficient way to help you reduce energy costs and enjoy other benefits. Here are important factors to consider before you make a purchasing decision.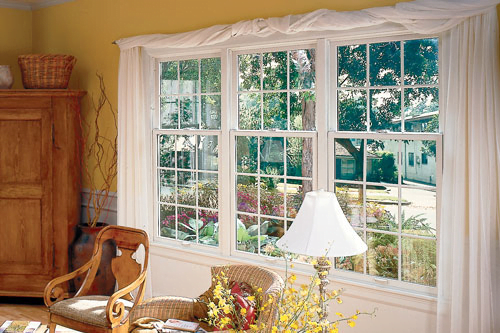 1. Our windows meet the Department of Energy's ENERGY STAR® qualifications. Since our windows are ENERGY STAR-certified, you can be sure that they will save you money every year. Additionally, Renewal by Andersen products meet the ENERGY STAR performance criteria for every climate region in the U.S.
2. Our windows have an exclusive insulating framing material. Renewal by Andersen's exclusive Fibrex® frame combines the stability and strength of wood with the easy maintenance of vinyl. Fibrex is durable, sustainable and high-performing. You can enjoy a more comfortable home thanks to the tightly sealed frames.
3. Our windows have highly efficient glass. Another feature that makes our windows more energy-efficient is the High-Performance™ Low-E4® glass which reflects heat back to its source. Our Low-E4 glass is 45% more energy efficient in winter compared to ordinary dual-pane glass.
4. Our windows are installed by trained experts. Do not attempt to replace your windows on your own! The best way to experience energy efficiency at its finest is to let a professional do the installation. Here, our teams are trained to install any type of window in any home. We take care of everything from start to finish.
If you need casement, picture, sliding or double hung windows in Fargo, ND, Western Products is the best company to help you through the entire window replacement process.
Our home improvement experts are committed to helping turn your home renovation dreams into realities! Stop by one of our showroom locations in either Fargo or Bismarck, or give us a call at 800-743-3632 to set up a free in-home consultation or a virtual consultation. We can talk to you no matter where you are through our virtual consultation service.
Share with your friends | Stay tuned for more blog posts