Western Products offers three excellent siding collections manufactured by United States Seamless® steel siding, namely the Platinum Series™, Mountain Cedar® and Northwoods Collection™. Each provides specific benefits in terms of both aesthetic and function. In the first installment of our Siding Series, we explain why the Platinum Series is one of the most trusted choices for Dakota homeowners.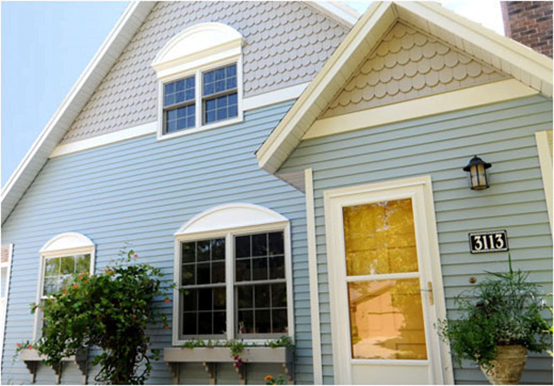 Maintenance Ease
We make it our goal to help homeowners find siding in Fargo, ND and make their lives easier and more convenient. The Platinum Series from United States Seamless is the answer to your siding maintenance dilemmas. Our siding is easy to clean and maintain. You can say goodbye to routine scraping, sanding and painting. With the Platinum Series, all you have to do to keep your siding in great shape is just spray it off with water.
Aesthetic Value
The Platinum Series features a range of colors to match your specific style. Our finishes are reinforced with Cool Paint Technology™, a finishing process developed for NASA's space shuttle program. It uses infrared reflective pigments which provide multiple benefits, including energy efficiency.
Reliable Warranty
We understand that every siding project is a lifetime investment. That's why we make sure it's covered and protected. Our Platinum Series comes with a Limited Lifetime Non-Prorated Transferable Warranty. This is one of the strongest warranties in the business and covers manufacturing defects, hail and fading. Rest assured that your siding is protected and can retain its beautiful appearance for many years.
Let us help!
Our home improvement experts are looking forward to working with you! Give us a call at (701)-293-5310, stop in our showroom, or fill out our online request form to set up your free in-home consultation.
Share with your friends | Stay tuned for more blog posts