E-Z Flow Gutter Protection

Avoid Leaf Build-up, Overflow, Insect Infestations, Landscape Damage, and More with E-Z Flow Gutter Guards from Western Products! 
Maybe it's time to scratch gutter cleaning and gutter maintenance off your "To-Do" list for good!  When you're ready to put away the ladder, you may want to consider a more permanent solution like E-Z Flow from Western Products. The E-Z Flow gutter guard lets water in while it keeps debris out. Never climb that ladder to clean your gutters again!
Why Protect Your Gutters?
Gutter cleaning is a messy business, but it is essential in order to prevent costly repairs to your home. If you do not have a gutter guard system in place, gutters should be cleaned twice a year—once in the spring and once in the fall. If they are not properly maintained, there are a few common issues that can occur:
Insect infestation
Foundation erosion leading to basement flooding and leaks
Landscape damage
Siding and gutter stains
Ice dams that can cause water damage inside your home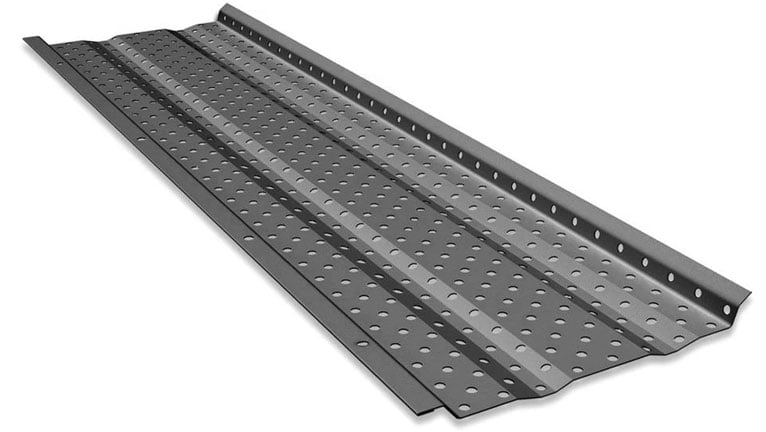 Not A Lot of People Daydream About Gutter Guards, But We Do!
Your home is your biggest investment, so why risk damage by allowing your gutters to clog and overflow? E-Z Flow is a low-maintenance and affordable gutter guard option that usually pays for itself within three to four years. It consists of 4-foot sections of perforated aluminum that is custom-made to fit over the top of your gutter while remaining hidden from view. E-Z Flow offers reliable, professional service to ensure that your gutters and downspouts are kept clean, and your home is protected for years to come.
Schedule your Free Quote for E-Z Flow Gutter Guard Protection
Since 1948, we've focused on quality products, professional installation, and exceptional service. That is the reason why Western Products is the most trusted name for gutter protection in the Upper Midwest!
Schedule a complimentary discussion with a free estimate by calling Western Products today at 1-800-743-3632.