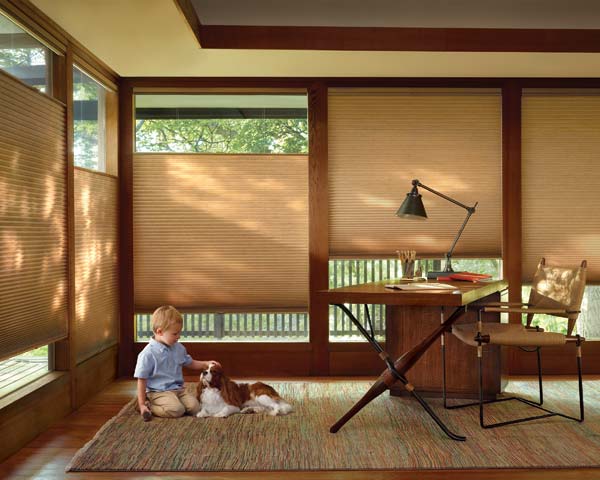 1. Shopping for window treatments by yourself can be overwhelming
There are so many choices available! Working with a dealer can help make selecting the right window fashions for your wants and needs an easier process overall because Hunter Douglas is diligent about training dealers with the most up-to-date product offering. If you are in the process of looking around for ideas feel free to check out our Fargo showroom. You will have a chance to work one on one with one of our amazing Hunter Douglas consultants. Based on what you like for material and operating system they will help you understand all the differences between styles and find the perfect one for you.
2. Better savings and promotions than you can find on your own
Searching the internet for coupon codes and calling stores to find the best deals takes a lot of time and effort that most of us do not have in our busy schedules these days. A Fargo Hunter Douglas consultant has a pulse on the best deals and promotions going on. So working with a consultant will help you save- not only time and effort but money.
3. Expert Measuring
Are you interested in an inside mount- which is within the frame or an outside mount- that is on the outside of the window frame? What types of operating system are you interested in? How would you like your blinds to open? Measuring can be tricky and these are all totally different measurements that can affect the entire window fashion and how it will function. When it comes to measuring your window styles correctly our Fargo Hunter Douglas team always recommends having a professional or the consultant you were working with help you with the measurements!
4. Proper Installation
As a Hunter Douglas team we provide a professional installer when window fashions are ordered. An experienced window treatment installer sees unique situations and can offer solutions to your specific needs. You will get the proper installation and it saves you the hassle and time from doing it yourself!
5. Interior Design Specialists—in home consultation with samples
Selecting window fashions can be an exciting event that can take place in the comfort of your own home! Through an in home consultation with one of our wonderful Fargo Hunter Douglas team members, we are more than happy to come to your home and give our recommendations to color choice and styles to create a unique look for your new window coverage. It is as simple as letting us know what you are interested in and us bringing our sample books to you and picking out your style of window fashion.
Click below for a free, in-home consultation with a Hunter Douglas Expert.

It is that time of year again! Holidays are here and it is a perfect time to update your Hunter Douglas window fashions while our great deals are being promoted. The most current offer is the Season of Styles event where our more popular blinds are on special for the upcoming holiday season, be sure to check it out! For more details please contact our Fargo Hunter Douglas dealer location at 701-293-5310 or come to our showroom to check it out!
Our home improvement experts are committed to helping turn your home renovation dreams into realities! Stop by one of our showroom locations in either Fargo or Bismarck, or give us a call at 800-743-3632 to set up a free in-home consultation or a virtual consultation. We can talk to you no matter where you are through our virtual consultation service.
Share with your friends | Stay tuned for more blog posts