With spring approaching, it's time to start making plans for your upcoming home improvement project. Western Products, a full-service home improvement company, will be showcasing our diverse products at booths C400 and C180 at the 56th Annual Red River Valley Home and Garden Show on February 24 – 26 at the Fargodome.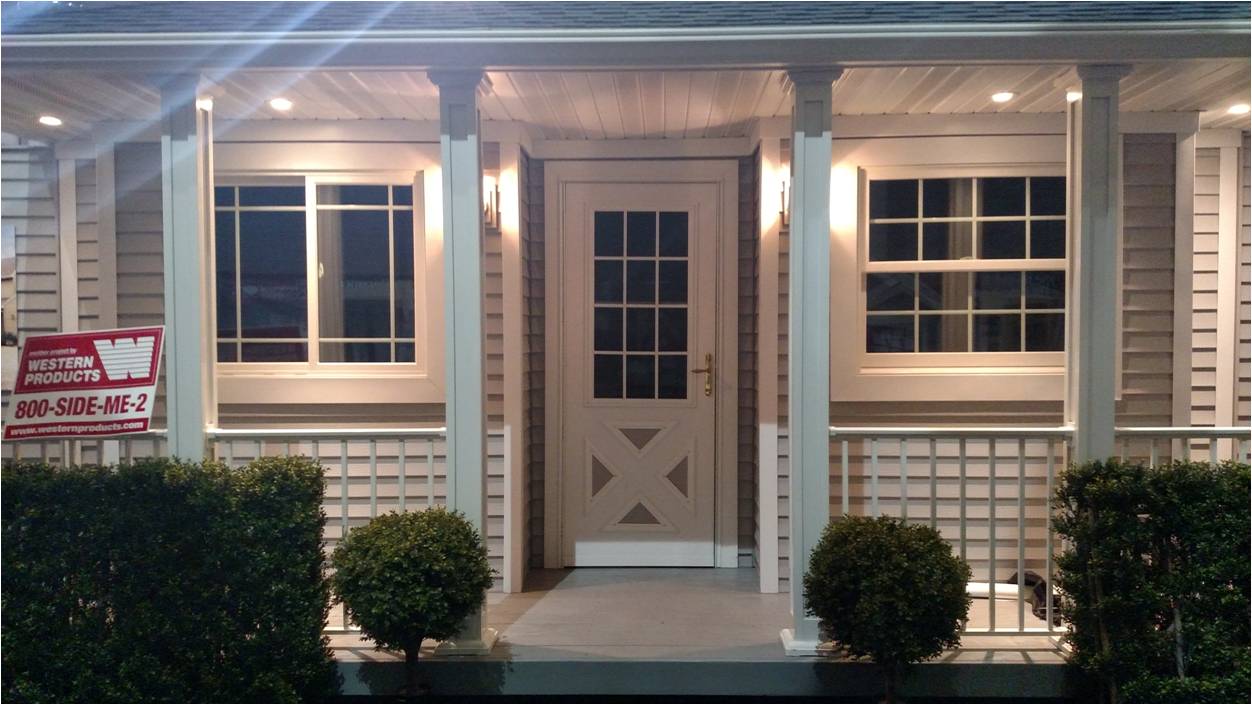 Western Products is a reputable company in the Fargo-Moorhead area that offers high-quality American-made products and services for new homes and remodeling projects. At Western Products, we believe your home deserves the best quality in home improvement. Our products are manufactured to last and have reliable warranties that prove both Western Products and our manufacturers stand behind the services they provide.
Some of Western Products' high-quality products include:
• United States Seamless siding
• All types of roofing (metal and asphalt)
• Renewal by Andersen windows and patio doors
• Seamless gutters and gutter protection
• Entry doors
The Red River Valley Home and Garden Show features a variety of companies that help homeowners discover the latest trends in building, landscaping, decorating and home improvement. In addition to home improvement displays, the Home and Garden Show also features workshops for homeowners, events for the kids and local vendor booths.
Western Products
Booths: C400 & C180
Times: Friday, Feb. 24 from 3 – 9 p.m.
Saturday, Feb. 27 from 9 a.m. – 6 p.m.
Sunday, Feb. 28 from 11 a.m. – 5 p.m.
Admission: $10
18 years or younger: FREE
Treasure Hunt for Kids
Western Products will also be participating in the Treasure Hunt for Kids, which will help children stay entertained while parents and guardians visit with exhibitors. The Treasure Hunt is limited to the first 500 kids, and participating booths will have a variety of items.
Families can pick up the "treasure map" at the treasure hunt's first stop (booth C565), where kids also pick up the backpack that will store all their treats. Once kids have the backpack, they can take any route they want to gather fun items in the treasure hunt and store them in their new backpack while their parents browse through various booths.Kids can stop by Western Products' booth to grab a water bottle until supplies run out. The treasure hunt is limited to the first 500 children and parents must supervise their kids during the hunt.
Who can participate: Kids 12 and under
When it starts: Friday, February 24
When it ends: When Treasure Hunt items run out (500 kids)
Our home improvement experts are committed to helping turn your home renovation dreams into realities! Stop by one of our showroom locations in either Fargo or Bismarck, or give us a call at 800-743-3632 to set up a free in-home consultation or a virtual consultation. We can talk to you no matter where you are through our virtual consultation service.
Share with your friends | Stay tuned for more blog posts