Choosing new replacement windows in Fargo, ND for your home can be an exciting and difficult task. In order to choose the best window option for your home, there are a few key steps of the window replacement process you will need to keep in mind. For instance, the area of the country you live in plays a big role in your decision-making process. Here are a few things to consider before choosing replacement windows or new windows in Fargo, ND for your home: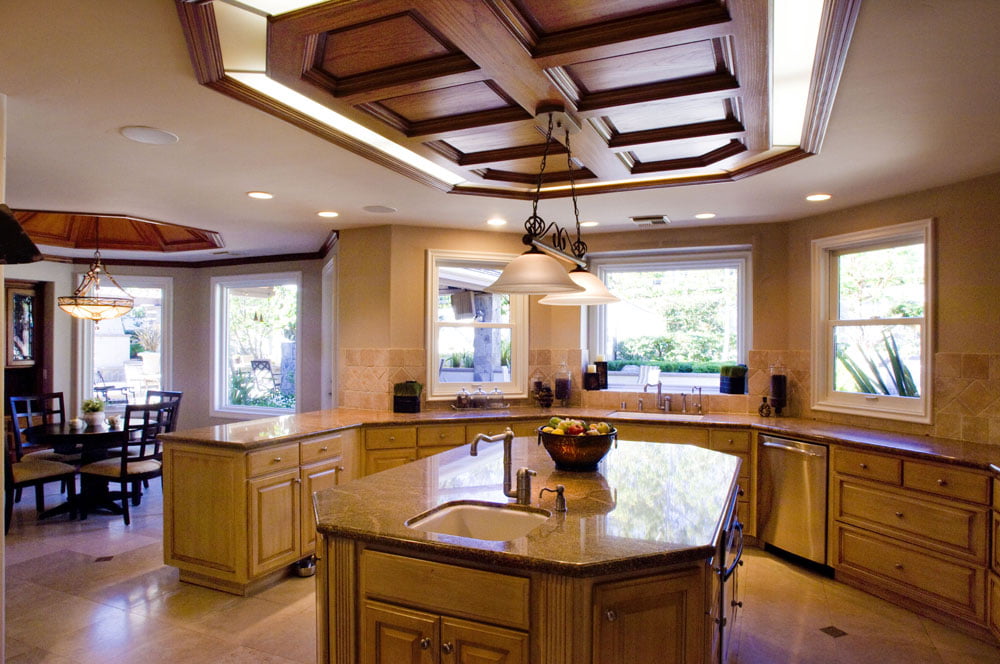 1 – Choose the Right Type of Replacement Windows in Fargo, ND
As you begin the window replacement process, you want to choose a window type that is right for your home and your personal style, as well as a replacement window in Fargo, ND that's in your price range.
Double Hung Windows
One of the most popular types of replacement windows in Fargo, ND is the double hung window. These easy-to-clean windows open from top to bottom and are perfect for those who use window air conditioners. Another great feature of double hung windows: they keep cold air and water out, making them a great choice for your home if you live in North Dakota, Minnesota or South Dakota.
Casement Windows
Casement style windows are another great choice for you if you live in a colder climate like Fargo, ND. These windows do an excellent job when it comes to keeping cold air and rain out of your home. Casement windows secure at multiple points with one lock for a weather-tight seal and can be hinged from the left or from the right. They allow for the most ventilation of any window style because they catch the breeze and are easy to clean.
Gliding Windows
Gliding windows are a great solution that allow you to maximize your view and still have great ventilation in areas where you don't want the window to interfere with walkways or other landscaping. These types of windows have an easy-to-slide opening that does a great job of keeping cold air and water out of your home.
2 – Find the Right Window Frame Material
Window frames come in a wide variety of materials and each material comes with its own advantages and disadvantages.
Wood Window Frames
Wood frames are strong, beautiful and energy-efficient, making it one of the most popular window frame options. This type of frame can be a bit pricey, but it has many long-term advantages that benefit the look of your house. Wood frames can be painted and stained, allowing you to pick a style that matches your home. However, wood frames often require more maintenance than any other material.
Vinyl Window Frames
Vinyl is the least expensive material and requires very little or no maintenance at all. This frame typically comes in white or neutral colors and does not require any painting. Despite its price, vinyl material is weak and deteriorates over time.
Fiberglass Window Frames
Fiberglass window frames are becoming more and more popular due to its striking appearance and long-lasting stability. One great feature about fiberglass frames is that it does not require any painting, but it can be repainted if you prefer. Fiberglass has insulating properties similar to wood and vinyl, but the cost is much more expensive.
Fibrex Window Frames
Fibrex is the best of all these window frame choices. Western Products provides top-quality Renewal by Andersen® new windows in Fargo, ND that come with Fibrex® frames. Fibrex frames combine the properties of wood and vinyl and are constructed from 40% reclaimed wood fiber and thermoplastic polymer. Fibrex frames are low-maintenance and can withstand even the harshest weather conditions. With Fibrex's durability and energy efficiency, you're sure to have a superior window!
3 – Choose Your Window Price Range
Budgeting is most homeowners' major concern when it comes to buying windows for their home. New windows or replacement windows in Fargo, ND are a once-in-a-lifetime purchase, so it's important to do your research to discover the cost of different window types and brands. Weigh the pros and cons of each different type of window and determine which window will be the best choice for your home.
To help with the cost of high-quality windows, Western Products offers financing options for our customers. You can learn more about our financing options during your free consultation.
4 – Find a Certified Window Installation Crew
The window replacement process can vary by specialist, and you'll want to make sure you get an installation crew you trust! Renewal by Andersen windows are only installed by Renewal by Andersen certified installers, so if you choose Renewal by Andersen windows, you'll know the job will be done right by a company that backs their product with a great warranty. Whether it is for new windows on your home or replacement windows in Fargo, ND, we'll help you find the right type of window and the type of window frame you're looking for.
Our home improvement experts are committed to helping turn your home renovation dreams into realities! Stop by one of our showroom locations in either Fargo or Bismarck, or give us a call at 800-743-3632 to set up a free in-home consultation or a virtual consultation. We can talk to you no matter where you are through our virtual consultation service.
Share with your friends | Stay tuned for more blog posts