Your patio door in St. Cloud, MN has a huge impact on the interior and exterior appearance of your home. If you're looking to replace your old patio door, Renewal by Andersen has some of the highest-quality patio doors in the business, and Western Products' certified technicians professionally install all patio doors for a perfect fit, guaranteeing many years of enjoyment. Western Products is the exclusive Renewal by Andersen retailer in the St. Cloud, MN area.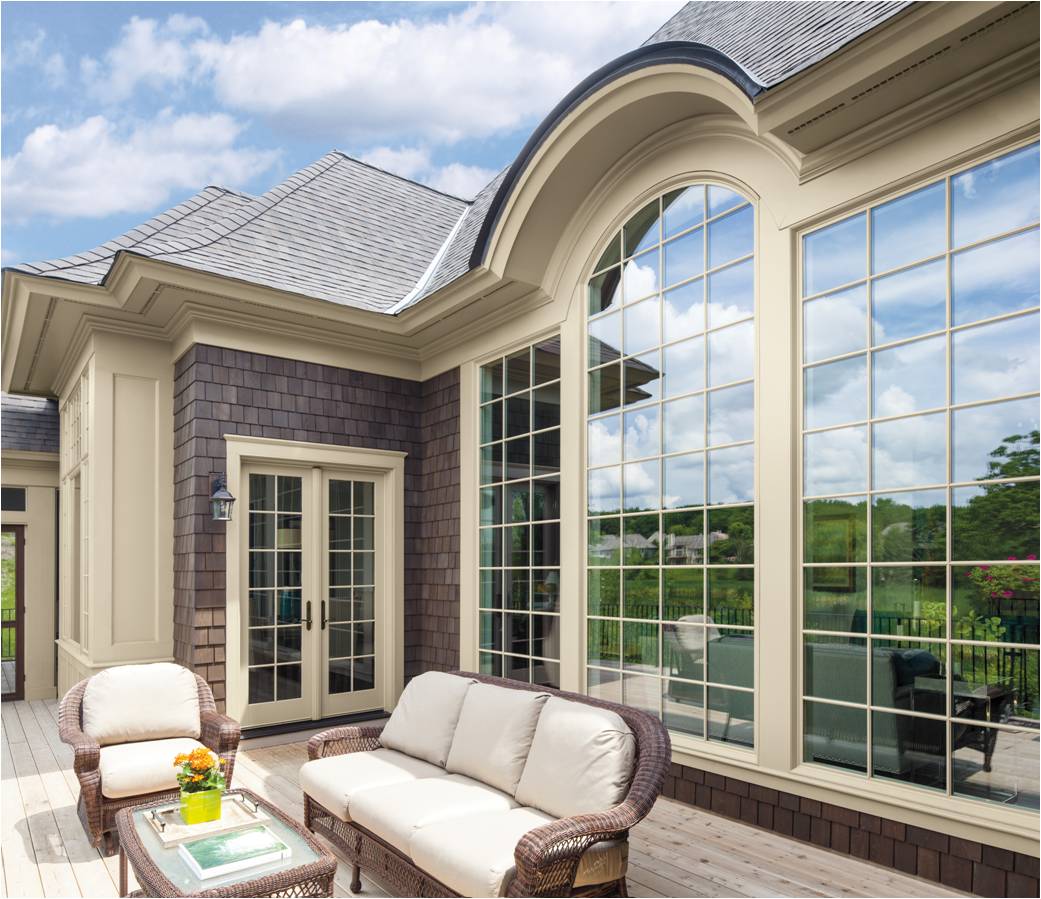 Here are three reasons why you should choose Renewal by Andersen patio doors.
1.
Renewal by Andersen Patio Doors Give Your Home Curb Appeal
Western Products offers beautifully crafted patio doors available in a wide range of materials, finishes and styles to create a beautiful entrance for your home. Our styles include Contemporary Sliding, French Sliding and Hinged French, which can be adorned with any of our eye-catching hardware and accessories. Choose from energy-efficient lumber core with a perma-shield coating or exquisitely wood-crafted frames that add a Continental look.
Contemporary Sliding Patio Doors. These energy-efficient and low-maintenance doors are designed for smooth gliding, making them easier to open and close. All sliding doors installed by Western Products offer advanced locking mechanisms that create a safer and more secure home for you and your family.
French Sliding Patio Doors. Add a beautiful touch to your home with this popular sliding door option, which has all the same features and benefits of a contemporary sliding door with a revolutionary design that creates a refined look and feel.
Hinged French Patio Doors. Customize your very own swinging patio door to match your home's décor. Western Products offers a wide variety of finishes, grid patterns and hardware for you to choose from. Renewal by Andersen's 5-point locking system combines with energy saving technology to improve energy efficiency and your home's security.
2.
Renewal by Andersen Patio Doors Have Durability
Renewal by Andersen patio doors provided by Western Products are just as durable as they are beautiful! The advanced frame and glass materials are designed to undergo touch climates and continuous contact with the ground. Our beautifully crafted, modern patio doors in St. Cloud, MN offer exceptional protection against the elements and are guaranteed to last.
3.
Western Products Offers Energy-Efficient Patio Doors in St. Cloud, MN
Western Products makes it easy for you to save money and energy by offering safe and secure patio doors that you can rely on. Our high-performance glass and frames create a draft-free home and reduce energy loss. As a result, you'll save money on your heating and cooling bills and, while enjoying a consistent temperature in your home.
Renewal by Andersen's patio doors are the perfect combination of value, protection and energy efficiency. Add a touch of beauty to your home with an energy-efficient patio door.
Upload a picture of your patio door and use the Renewal by Andersen visualizer to plan and customize your new patio door today: https://www.renewalbyandersen.com/get-inspired/visualizer.aspx
Our home improvement experts are committed to helping turn your home renovation dreams into realities! Stop by one of our showroom locations in either Fargo or Bismarck, or give us a call at 800-743-3632 to set up a free in-home consultation or a virtual consultation. We can talk to you no matter where you are through our virtual consultation service.
Share with your friends | Stay tuned for more blog posts