The term "refreshing" can describe many different scenarios, but this kitchen remodel should be at the top of that list! After undergoing a remodel, this space is almost unrecognizable. Thanks to the Western Products Design Team, this space has never looked better.
After evaluating the homeowner's needs and current space, the Design Team suggested using the windows. To lighten up the kitchen, they took down a wall to let sunlight reach the cooking area. Natural sunlight not only makes a space seem larger, it is also beneficial for good health. After the renovation, the Design Team focused their creativity into styling the room.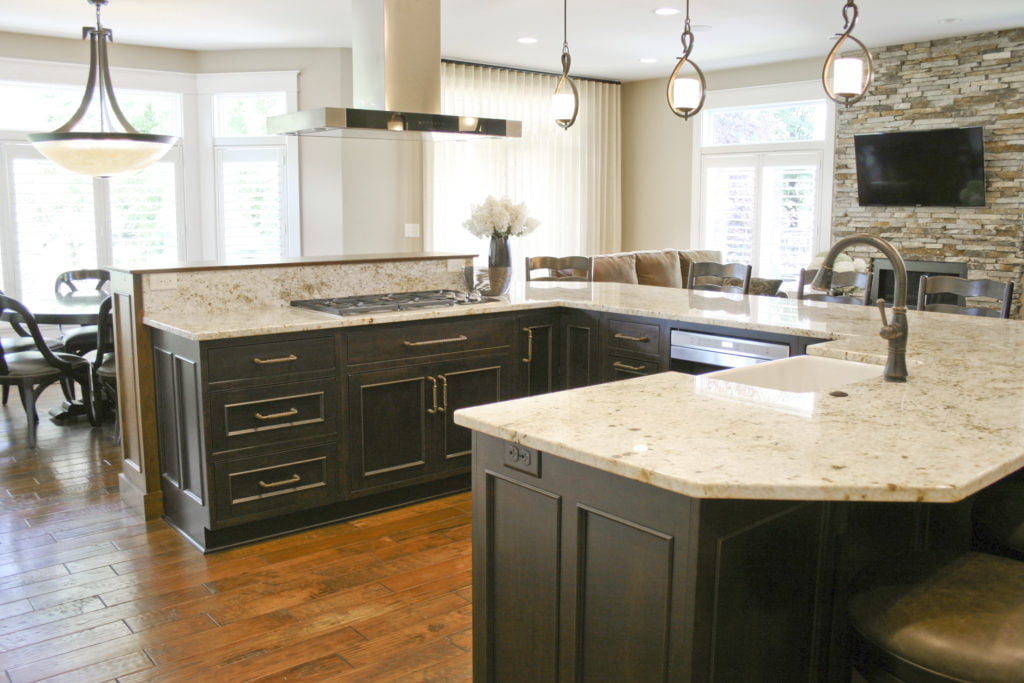 The Design Team incorporated several elements to give the kitchen a traditional design. They used a dark stain to balance the brightness of the natural sunlight entering the kitchen. Finally, the Alder wood cabinets are finished with an espresso stain to give a rustic appeal. Commonly, a third unique color ties together two distinct colors. In this kitchen remodel, the Colonial Cream granite slab is that unifying third element. The soft flecks of color scattered across the island's granite surface capture the attention of anyone who enters.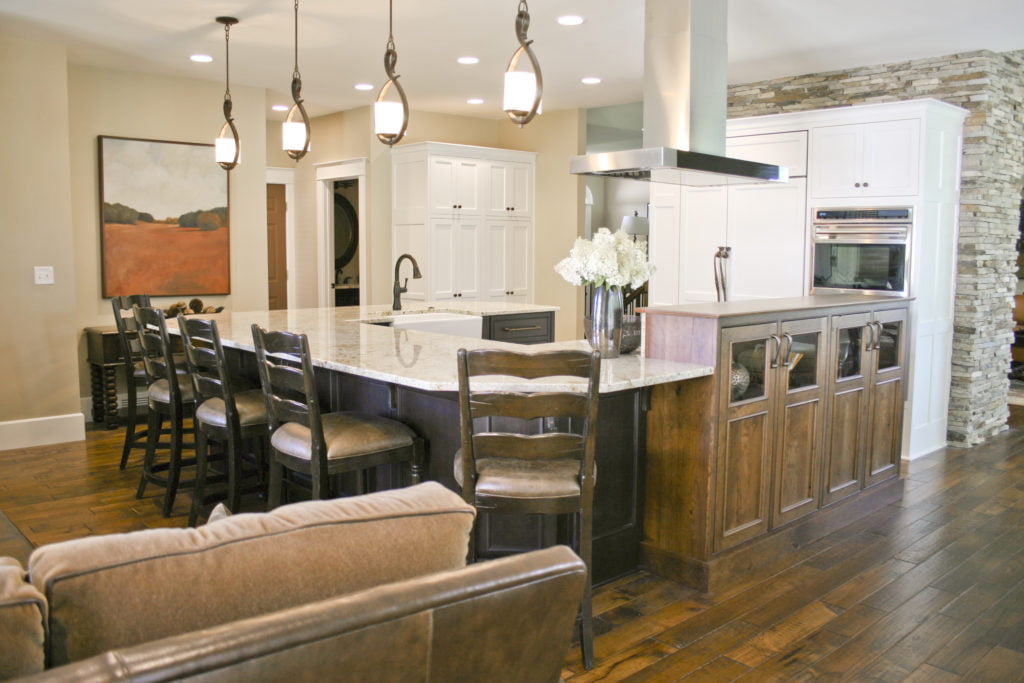 Keeping the Space Coordinated
With the variety of colors exposed on the island, the eyes are naturally drawn to it. So, the Design Team used fun tricks to keep the space looking coordinated. For instance, the paneling on the dishwasher resembles a cabinet door. The same paneled look is also on the refrigerator doors located on the pantry wall. While white paint coats the pantry wall, the bold color is not overpowering. Instead, the Designer White enhances other elements placed in the room, such as the stark white apron front sink. Overall, each hue in the kitchen adds a layer of elegance to the entire room.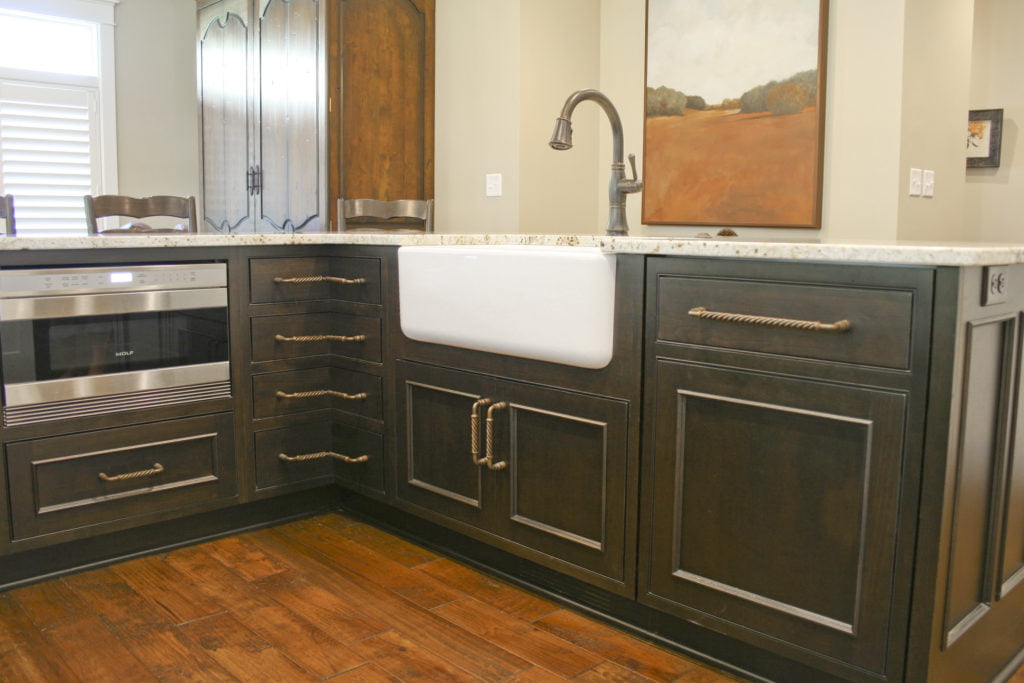 At Western Product's Interior Design Studio, we feature great brands like Crystal Cabinets, Hanstone, Silestone, Cambria, Q-Stone, Corian, Viatera, Hunter Douglas and much more. Our renowned designers, along with our entire design and install team, look forward to the opportunity to work with you on your new home renovation project.
We offer full-service design and selection services from cabinetry, counter and hardware selection to cabinet accessory items, bar stools, paint selections, window treatments and more. Our goal is to make your kitchen, bath or any other room remodel satisfying from the moment you meet with our talented design team to the final walk-through when you get to enjoy your home's new function and beauty.
Our home improvement experts are committed to helping turn your home renovation dreams into realities! Stop by one of our showroom locations in either Fargo or Bismarck, or give us a call at 800-743-3632 to set up a free in-home consultation or a virtual consultation. We can talk to you no matter where you are through our virtual consultation service.
Share with your friends | Stay tuned for more blog posts