The best thing about custom cabinets is getting the exact desired look for your home. There is no compromising! In this featured kitchen, customization allowed the space to become a one-of-a-kind masterpiece. An important factor when remodeling the space was preserving the original integrity, since the home features many distinct architectural elements. Because of this, the Design Team opted to rearrange the layout by placing cabinets in more unique places—an impossible feat with non-custom cabinets.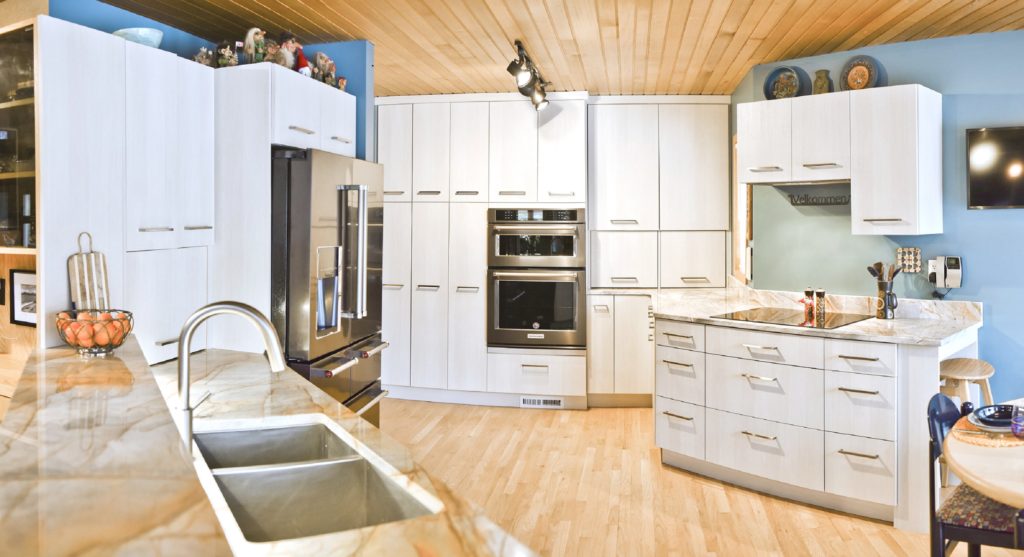 Creating a Contemporary Design
In order to update the space and bring in a contemporary design, the Design Team used many innovative materials in the cabinets. For one, the cabinets include many hidden features, such as a foldable working counter and appliance garage. The wood look of the floor and ceiling adds diversity among the stark white of the cabinets. The pure color makes the space look bigger while adding character. One special element about the kitchen cabinets is that they are not pure wood, but melamine. Melamine is a compound that is more easily maintained than wood.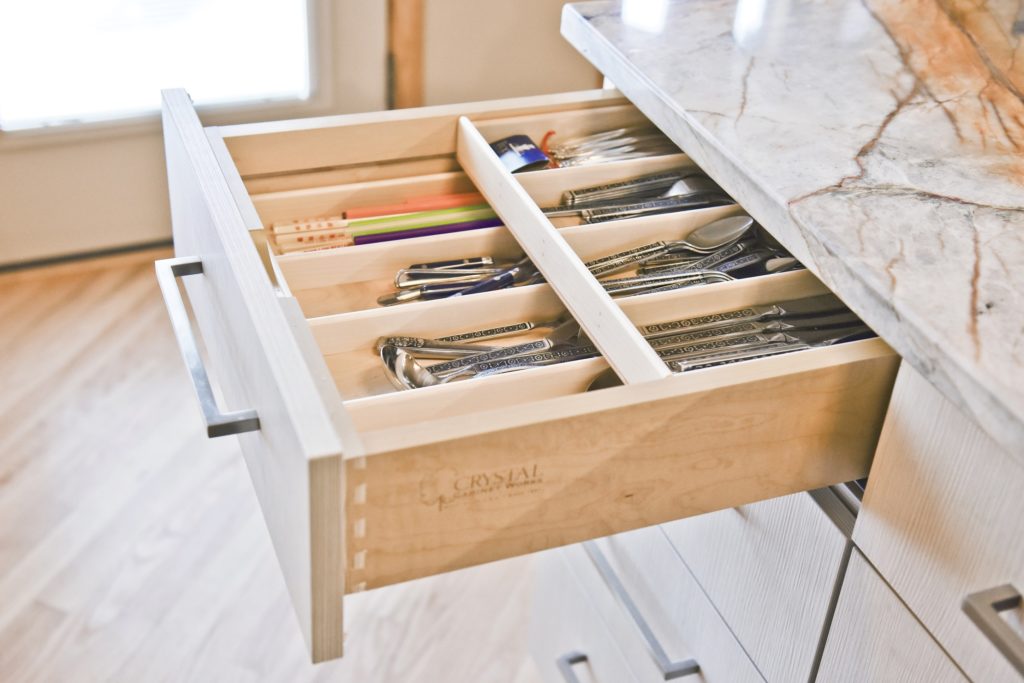 The Importance of Custom Cabinets
The additional nook of cabinets in the dining area separates the two spaces. The natural red oak cabinets in the dining area serve as a space for storage and add to the contemporary design. The flat door style, glass and horizontal hardware placement create uniform lines, an iconic element of contemporary design. Nonetheless, this sleek and truly unique space shows the importance of custom cabinets when creating a meaningful space.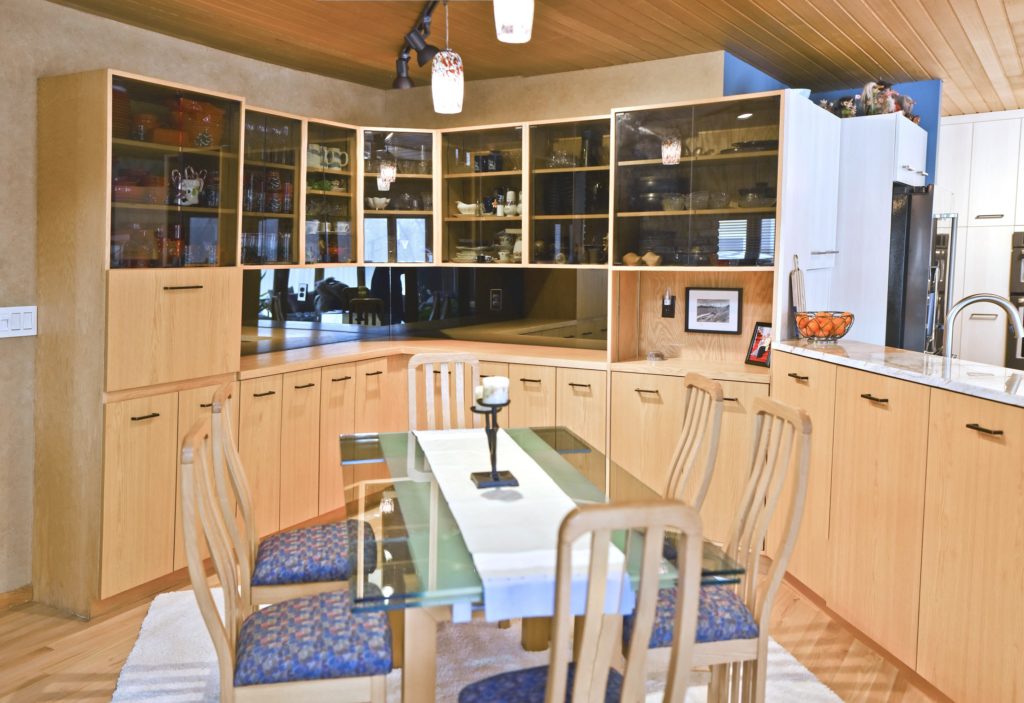 At Western Product's Interior Design Studio, we feature great brands like Crystal Cabinets, Hanstone, Silestone, Cambria, Q-Stone, Corian, Viatera, Hunter Douglas and much more.
We offer full-service design and selection services from cabinetry, counter and hardware selection to cabinet accessory items, bar stools, paint selections, window treatments and more. Our goal is to make your kitchen, bath or any other room remodel satisfying from the moment you meet with our talented design team to the final walk-through when you get to enjoy your home's new function and beauty.
Our home improvement experts are committed to helping turn your home renovation dreams into realities! Stop by one of our showroom locations in either Fargo or Bismarck, or give us a call at 800-743-3632 to set up a free in-home consultation or a virtual consultation. We can talk to you no matter where you are through our virtual consultation service.
Share with your friends | Stay tuned for more blog posts