Creating an open kitchen can seem impossible when you're working with a small, enclosed space. However, the Western Products design team made it look simple with this kitchen remodel. Read on to learn how they accomplished this feat, and borrow some ideas for your own kitchen transformation.
The first step to opening up this kitchen space was removing the wall that separated the kitchen and living room. This allowed more natural light to enter the newly-open kitchen space. Then, the flooring was updated in the living room to match that of the kitchen. Thanks to the uniform floors, the team had some leeway to seamlessly expand the kitchen as needed.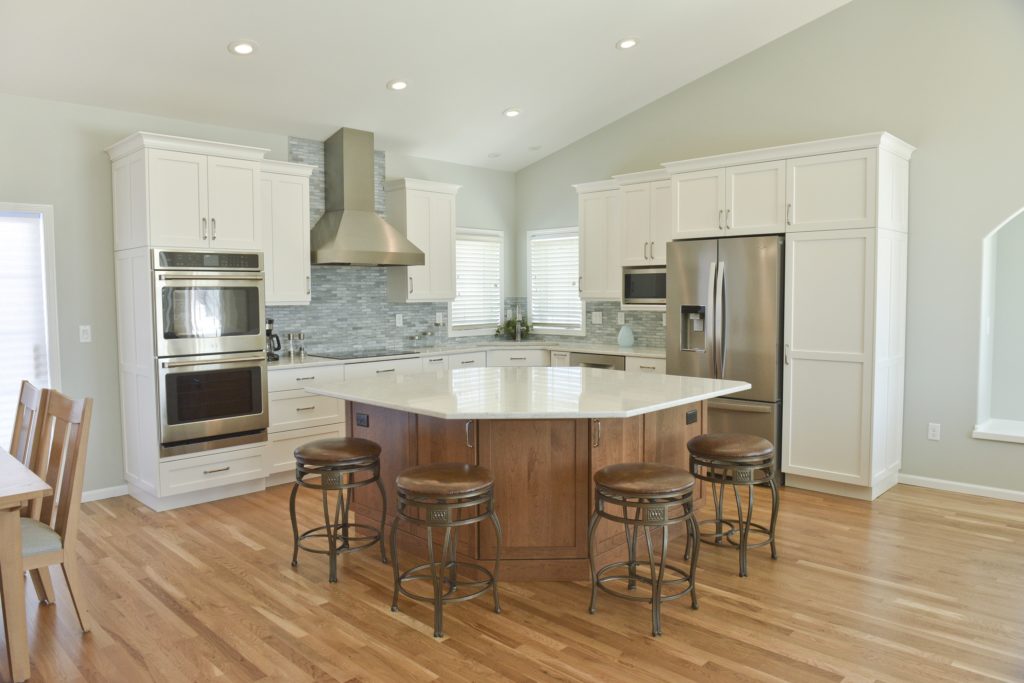 After barriers were eliminated, the next step in creating this open kitchen was maximizing storage space. The team installed a custom bench along the dining room wall to remove the need for dining chairs. This made it possible for the table to sit closer to the wall, taking up less valuable space. Next, they added pantries and floating shelves around the bench for additional storage. Because they removed the dividing wall, the team was also able to install a larger pantry next to the fridge.
In the dining room pantries, our team utilized creative storage solutions to help prevent clutter from forming. In the narrow cabinet on the left-hand side, mail can be easily sorted and organized with a simple but efficient filing system. This side also features a lift-up door that hides a small TV. Finally, the pantry on the right-hand side houses brooms and other cleaning supplies with ease.
Arguably the most exciting part of a kitchen remodel is designing the space to fit your personal style. These homeowners chose to paint their new Danbury-style Crystal Cabinets "designer white." This choice will help keep the space light and bright, while the cherry stain on the island cabinets adds a nice contrast. The six-sided quartz island top from Viatera® creates a good flow in this open kitchen space by mirroring the angled sink base in the corner. The New England Series backsplash from Glazzio adds just a hint of cool colors to balance out the warmth of the island and flooring.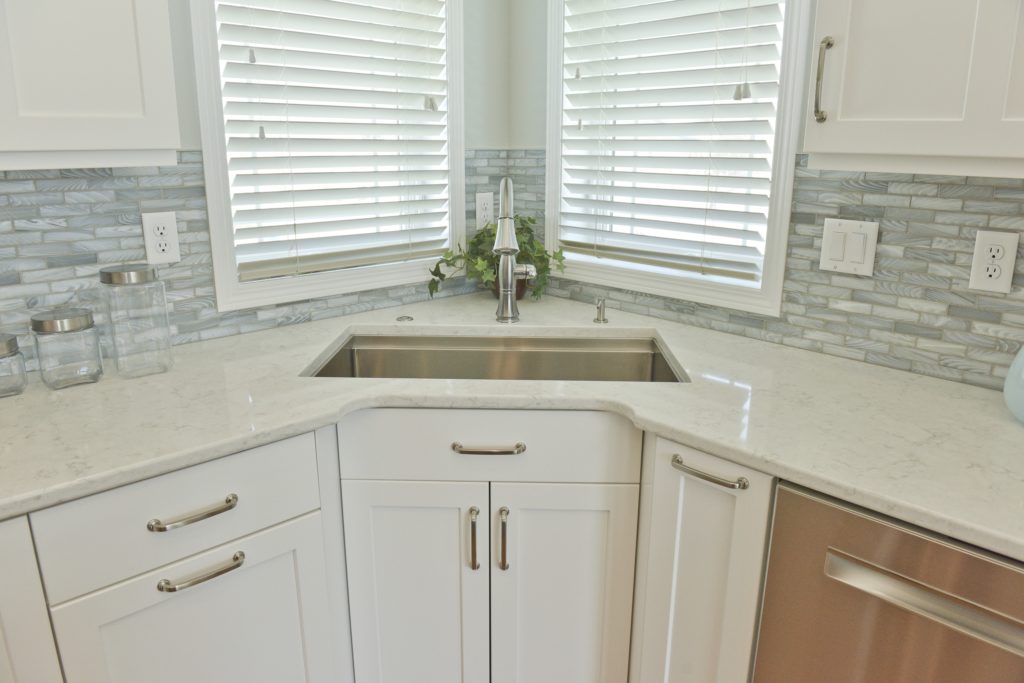 Our home improvement experts are committed to helping turn your home renovation dreams into realities! Stop by one of our showroom locations in either Fargo or Bismarck, or give us a call at 800-743-3632 to set up a free in-home consultation or a virtual consultation. We can talk to you no matter where you are through our virtual consultation service.
Share with your friends | Stay tuned for more blog posts