The material used in your window frame often determines the quality of your windows. For instance, vinyl frames make cleaning easier due to their low-maintenance properties. Wood frames, on the other hand, boost the overall strength of your windows.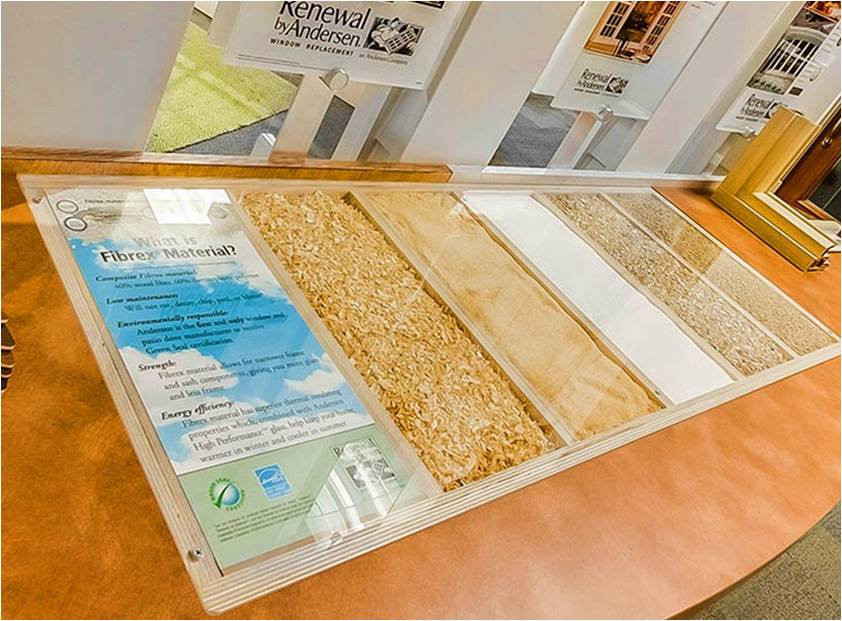 If you're in the market for new windows, be sure to consider the frame material in your selection process. Western Products provides top-quality Renewal by Andersen® windows that come with Fibrex® frames. Let us discuss why this revolutionary material should be your best choice for window replacement.
What is Fibrex?
Fibrex is a composite frame material used in manufacturing Renewal by Andersen windows. Made from 40% reclaimed wood fiber and thermoplastic polymer, they ensure a durable, beautiful and sustainable frame solution. Fibrex combines the strongest properties of wood and vinyl. It can withstand even the harshest weather conditions and make maintenance much easier for the homeowner.
The Significant Benefits of Fibrex
Fibrex performs better than wood, aluminum, fiberglass and vinyl thanks to its high-quality composition and the advanced technology used in manufacturing it. Here are some of the benefits of considering Fibrex for your next window replacement in Fargo, ND:
1. Aesthetics – Fibrex frames are strong enough to be made narrower. As a result, you'll get additional glass area for your windows. This will let you enjoy your panoramic outdoor views better. Additionally, Fibrex frames are available in many colors, so you can freely choose the right fit for your design.
2. Durability – Regardless of your geographical climate, Fibrex can perform up to standards. This material has the strength and stability of wood, making it twice as strong as vinyl.
3. Energy Efficiency – If you're planning for window replacement in Bismarck, ND. One of the features you should look for is energy efficiency. Windows made of Fibrex frames can ensure superior energy efficiency and insulation.
4. Ease of Maintenance – You can save time and money on maintenance costs because Fibrex never needs scraping or painting. It is also incredibly resilient against decay, rot or even mold.
Western Products is the top provider of Renewal by Andersen windows in the region. Our products come with Fibrex frames, ensuring superior beauty and functionality.
Our home improvement experts are committed to helping turn your home renovation dreams into realities! Stop by one of our showroom locations in either Fargo or Bismarck, or give us a call at 800-743-3632 to set up a free in-home consultation or a virtual consultation. We can talk to you no matter where you are through our virtual consultation service.
Share with your friends | Stay tuned for more blog posts