Besides your roof, there is perhaps no other exterior component that plays such a vital role in the protection of your home as its siding. It protects your house from the elements, defines curb appeal, and can even boost resale value. Choosing the right siding often involves several factors, but if you are looking for lasting performance and ease of maintenance, steel siding is the way to go.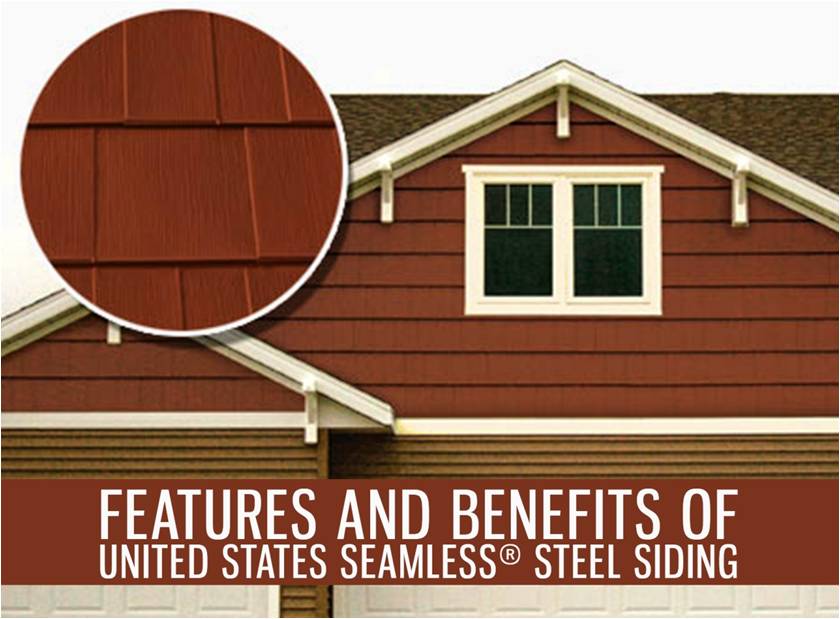 Western Products, the top installer of United States Seamless® steel siding in Bismarck, ND, discusses the features and benefits of this durable siding option:
Unmatched Strength
Steel may well be the strongest siding material on the market today. As such, cladding your home in it provides some key advantages. For one, it does not bend, warp, or crack even under extreme temperature, so it provides lasting protection against inclement weather.
Unlike other siding options like wood and vinyl, steel is resistant to fire and water. Our seamless steel siding also comes with a galvanized coating on both sides for corrosion and rust protection.
Low Maintenance
Thanks to its resilience, our steel siding requires little or no maintenance routine. Simply rinse it off from time to time with a garden hose to keep it looking fresh and clean.
Aesthetic Appeal
Our seamless steel siding in Fargo, ND, is available in a wide array of colors and finishes to match the exterior design of your home. In addition, steel doesn't fade, so you can enjoy the unique appearance of your seamless siding for years to come. In fact, our Northwoods Collection™ and Mountain Cedar® styles perfectly mimic the classic look of wood without the maintenance hassles.
Industry-Leading Warranty
The strength of steel allows us to provide you with a limited lifetime warranty against defects for your seamless steel siding in St. Cloud, MN. Our warranties are among the best in the industry, and you'll have peace of mind knowing that your new seamless siding will retain its gorgeous, maintenance-free appearance year after year. That's why opting for Western Products' seamless steel siding is the investment of a lifetime.
Our home improvement experts are committed to helping turn your home renovation dreams into realities! Stop by one of our showroom locations in either Fargo or Bismarck, or give us a call at 800-743-3632 to set up a free in-home consultation or a virtual consultation. We can talk to you no matter where you are through our virtual consultation service.
Share with your friends | Stay tuned for more blog posts