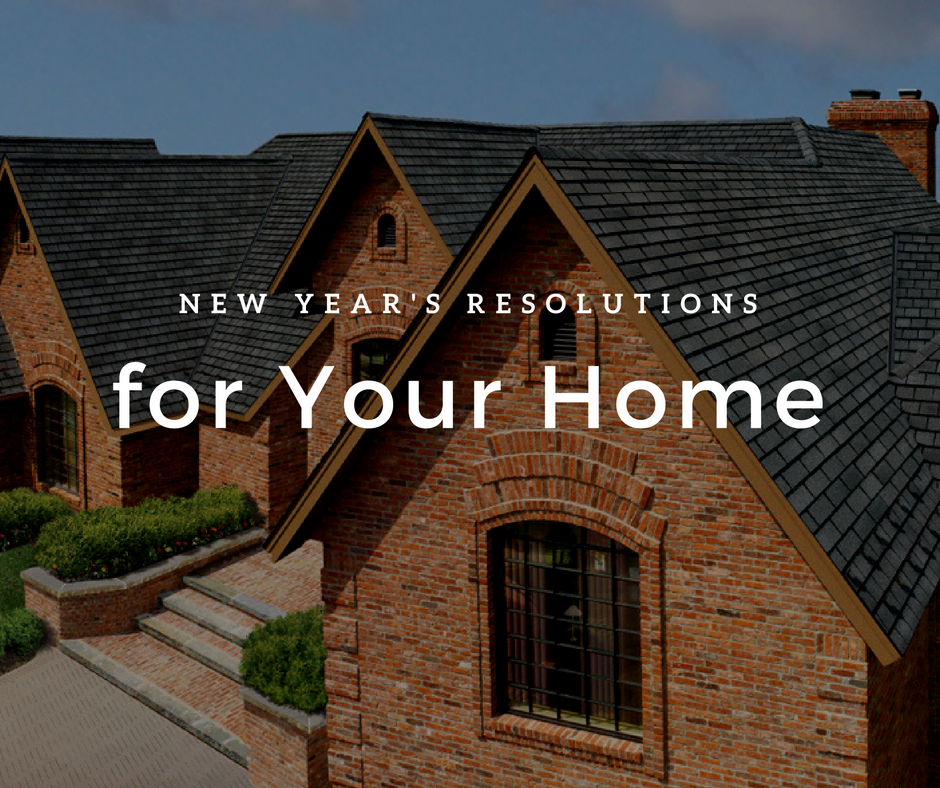 New Year's Resolution #1: Increase Your Home's Energy Efficiency
Ineffective home products like drafty, old windows and damaged siding can have a negative impact on your home and your wallet. Old window models aren't as energy-efficient as new ones and often cause your home to lose heat in the winter and cool air in the summer. You can reduce your heating and cooling costs by upgrading or replacing your old windows with new, energy-efficient windows, like Renewal by Andersen windows.
Renewal by Andersen windows are engineered for superior performance and help reduce energy loss in extreme weather conditions. Renewal by Andersen offers High Performance Low-E4® glass and High Performance™ Low-E4® SmartSun™ glass, which drastically improve a home's energy efficiency compared to normal glass.
Making sure your home has well-insulated siding instead of worn-out, damaged or cracked siding will help alleviate any negative effects on your electricity bill. Many quality siding brands offer siding that provide superior performance. For instance, United States Seamless steel siding uses ENERGY STAR compliant coatings that are enhanced with Cool Pain Technology™. Keeping the environment in mind when undergoing home repair and home remodeling can have a positive impact on the environment and your energy bill!
New Year's Resolution #2: Budget for Upcoming Projects and Home Remodeling
Another great New Year's resolution idea is to budget for home improvement projects for the upcoming year, especially since you'll be updating your home with energy-efficient materials. Setting goals for the year can prevent you from overspending and help you save enough money for major replacements such as new roofing or siding for your home.
Prioritize your list of home improvement projects in order of importance. Repair projects should be at the top of your list. This task is crucial because your budget could possibly limit the amount of repairs you'd like to have accomplished.
After you create a list of home improvement projects, the next step is to hire a professional who can give you a quote, like Western Products. Our professionals will provide a quote for each individual project. Oftentimes, the price of home improvement projects can be less if you hire one company for everything on your list.
Take into account how much each home improvement job is going to cost and decide what you can afford. It's best to add a buffer for unexpected expenses. Once you have a budget selected, you'll need to determine where the money will be coming from. Do you have money available to set aside for these improvements or will you have to research your finance options? Western Products offers finance options for home improvement projects, and you can learn more about financing options during your estimate.
Lastly, you must determine the value of each home improvement project. There can be advantages and disadvantages to getting the projects done. Many home improvements, such as new siding, roofing or gutters, increase property value over time, but this isn't always guaranteed. This is why you must consider the long-term value before going ahead with your projects.
Western Products is a full-service home improvement company —we can help with almost any project you have for the upcoming year, including siding, roofing, gutters, replacement windows and more! Our top-notch team will take care of the entire process. You can find a contractor in Bismarck, ND and schedule a free consultation for your home's New Year's resolutions today.
Our home improvement experts are committed to helping turn your home renovation dreams into realities! Stop by one of our showroom locations in either Fargo or Bismarck, or give us a call at 800-743-3632 to set up a free in-home consultation or a virtual consultation. We can talk to you no matter where you are through our virtual consultation service.
Share with your friends | Stay tuned for more blog posts