Purchasing new cabinetry for your kitchen is a major investment of time and money. To make your next kitchen improvement project reach its full potential, the best tip is to work with an experienced Western Products kitchen designer. The selection process for cabinets may be overwhelming, but with the help of one of our professionals, you'll be able to navigate your way through the entire experience of selecting, ordering and installing your new kitchen with ease. Our kitchen designers will come out to your home and see first-hand what your personal kitchen is all about. They will find the best products, help you avoid costly design mistakes and pull it all together to create a stylish and efficient kitchen.
Here at Western Products, you're sure to find a seasoned kitchen designer with a portfolio that excites you. This way, you can trust their expertise as you walk through the selection process. Starting with a great product, choosing the right stain and finishes, working out the layout and adding storage solutions and accessories in all the right places are all critical in making your new kitchen customized for your needs. One of our designers can help you through it all!
Here are four tips that will help you learn what's important for kitchen renovation. This way, when you talk to one of Western Products' kitchen designers, you'll be able to effortlessly communicate with them about what you want in the kitchen of your dreams.
1. Choose great cabinet construction:
Kitchen cabinets are a huge purchase, so you want to find a product with the quality and durability to last. Look for the hallmarks of good structure: dovetailed joinery, full extension drawer guides, a soft close feature and a cabinet line with a large selection of finishes. Be aware that there are various levels of quality within each category. Who manufactures the soft close mechanism? How are the dovetailed drawers finished? Is the cabinet finish done with conversion "heat set" varnish? What is the warranty on the product? One of our designers can help you answer these questions, no worry.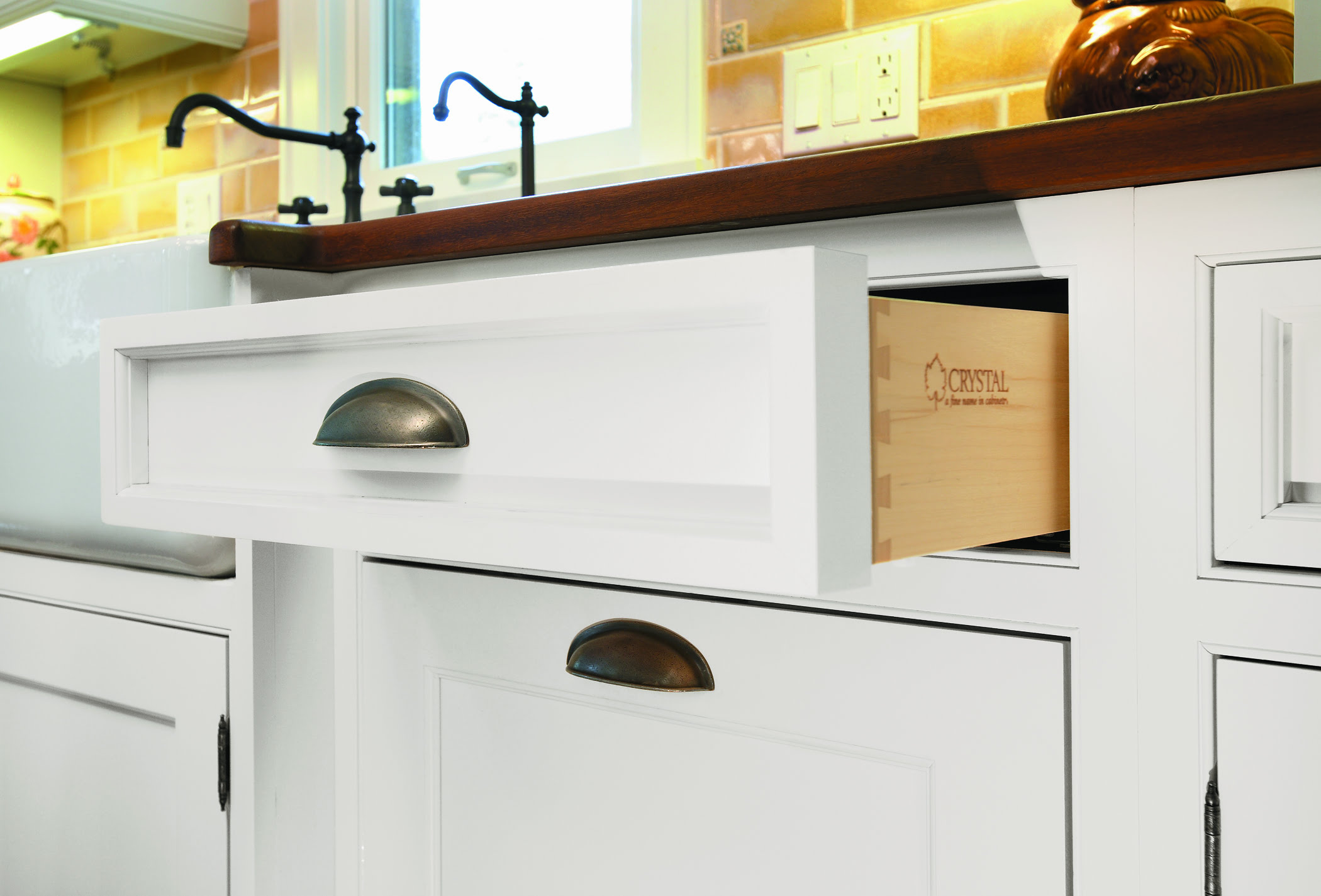 2. Select the right finishes:
Consider the right finishes when dealing with stains, paints, wood species and door styles. Take into consideration the size of the room and the feeling you want the cabinetry to bring to the space. Also, consider what style of home you live in and what cabinetry choices are most harmonious with the home's architecture. White and off-white painted cabinetry are all the rage for good reason; lighter painted finishes, like the ones offered in Western Products' lines of finishes, expand the feeling of the space. They are also easy to work into a room's overall décor. For a more rustic look, Western Products' maple and cherry wood are the most popular for stained cabinetry. Combining painted and stained finishes also works well together to achieve this style.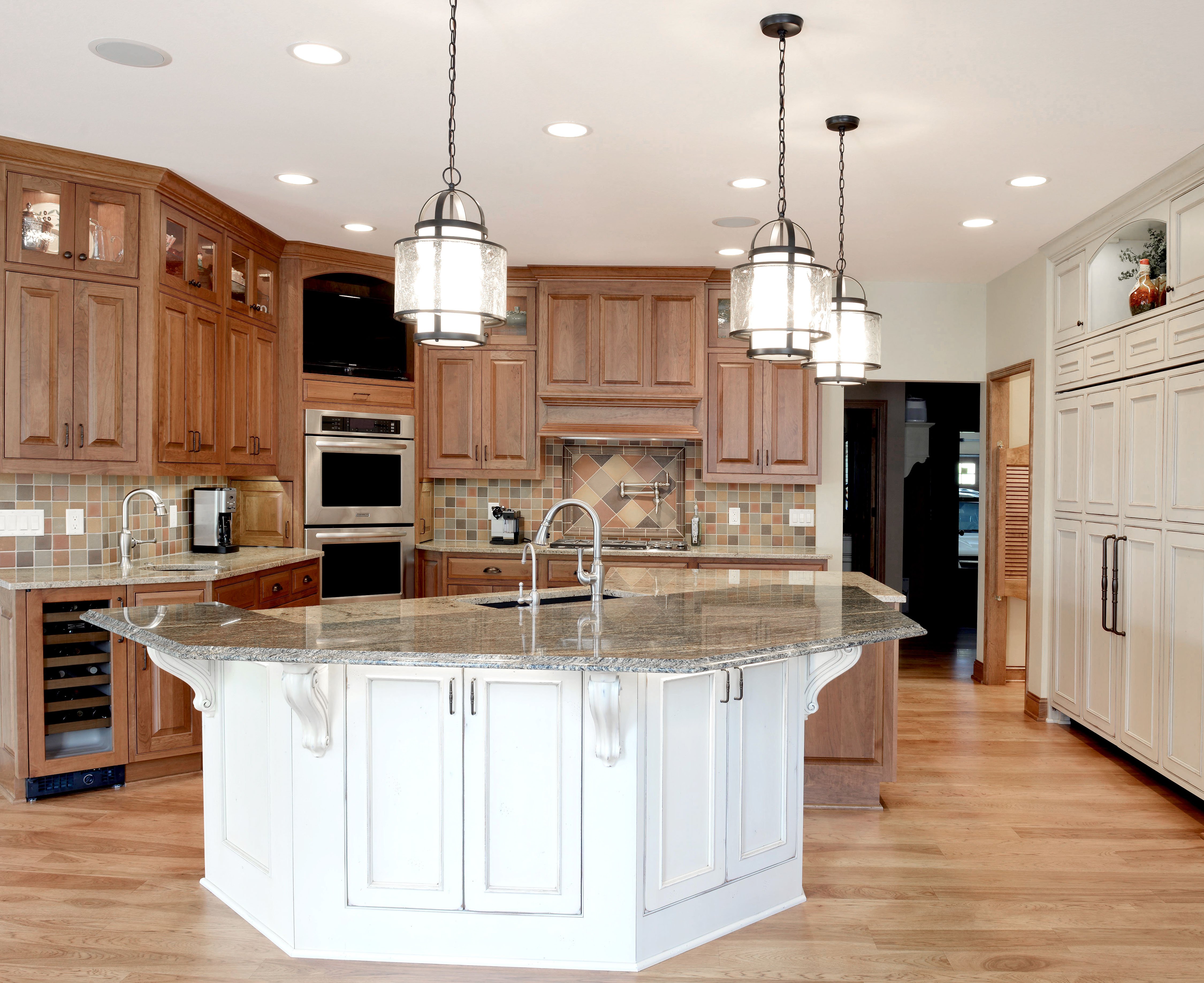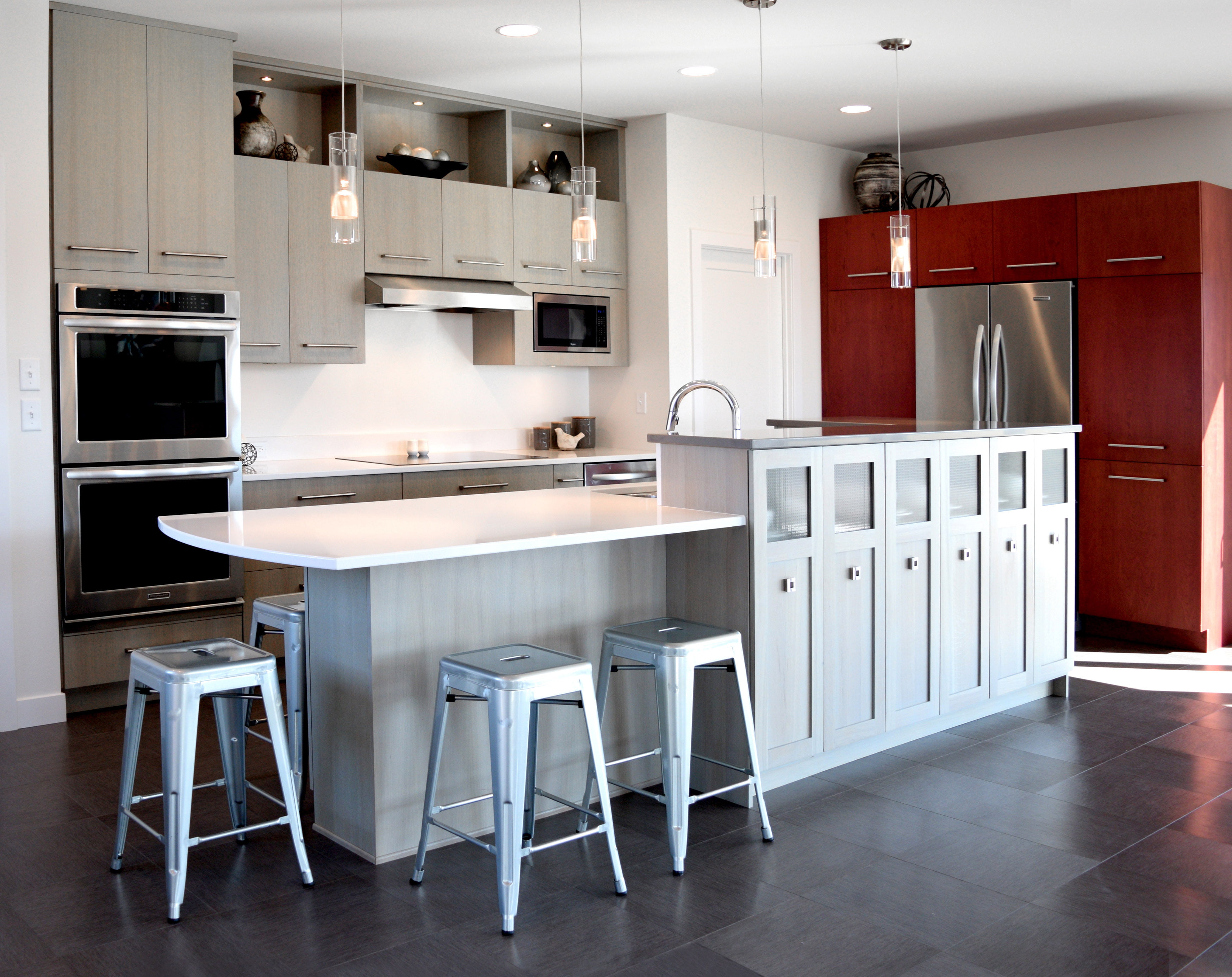 3. Choosing the best layout:
Evaluate the way your current kitchen is working. Are there issues with the flow of the space? Do you have enough storage? Would a completely different arrangement of the kitchen help to make the best use of the space? Here's where an experienced kitchen designer is worth their weight in gold! Our kitchen designers have the visual acuity that comes through years of training and experience, and can rework your space in ways you haven't yet considered. They will take into account the aesthetic, functional and stylistic choices that will work together to create a beautiful and efficient new kitchen layout that you'll enjoy for years to come!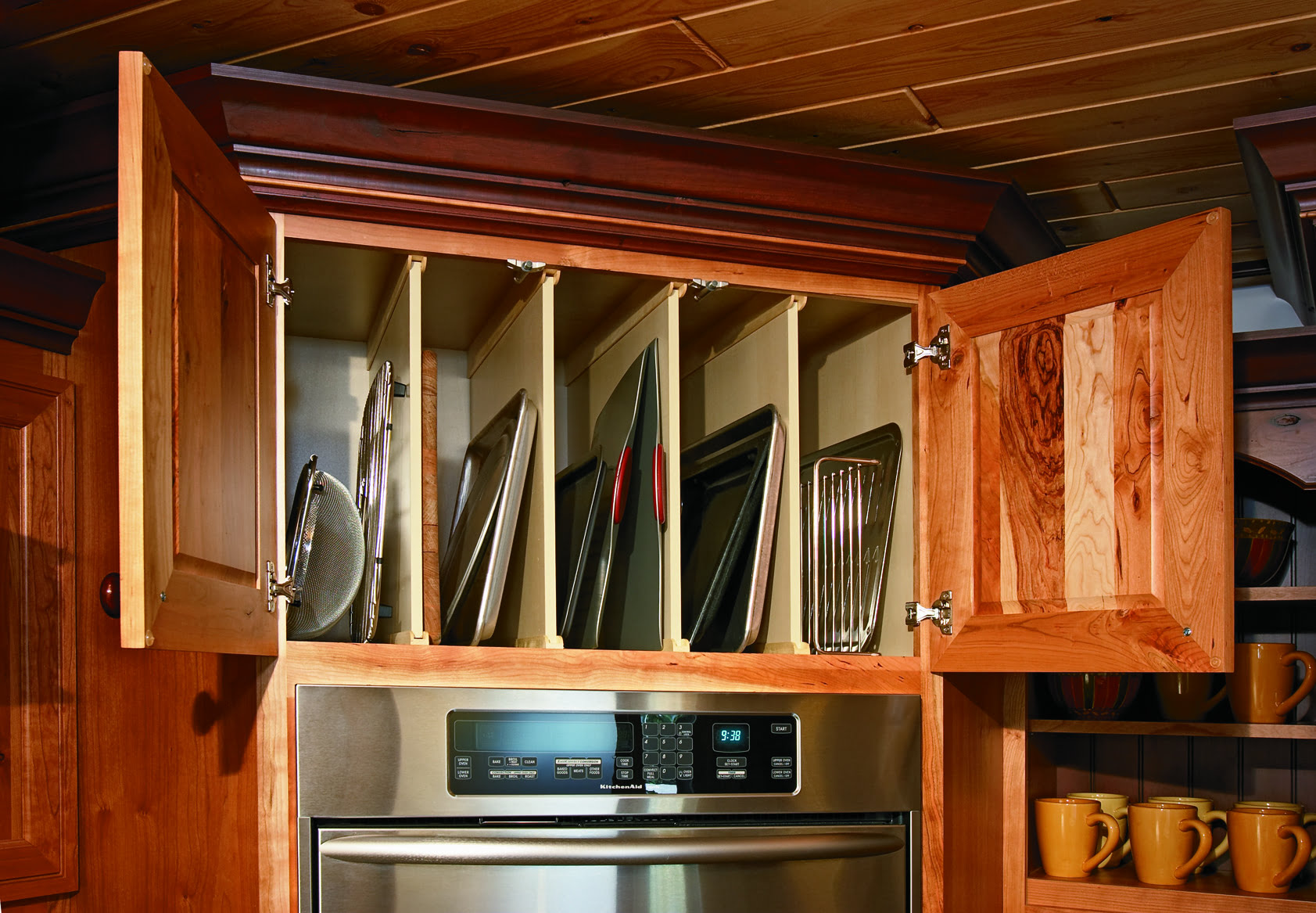 4. Choosing the right interior accessories:
Kitchens work best when storage for the items you use is actually in the location where you need them. In the industry, it's called the "point of first use". A good designer can help you organize your kitchen items so they are stored where it's convenient to grab and use them. Choose rollouts, tray dividers, spice racks, cutlery and knife organizers, trash pullout units and all other helpful cabinet accessories and make sure to place them so they are easily within reach.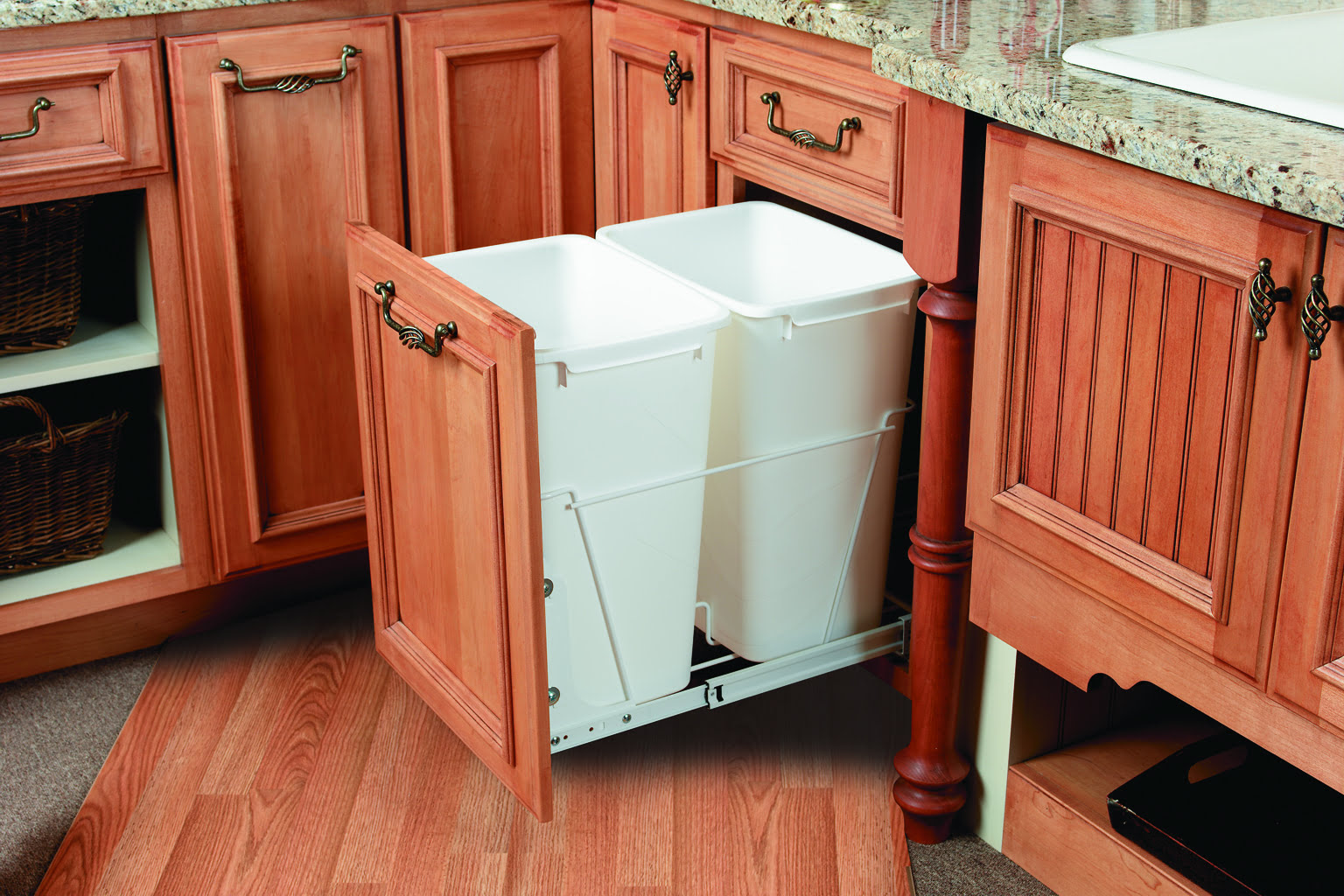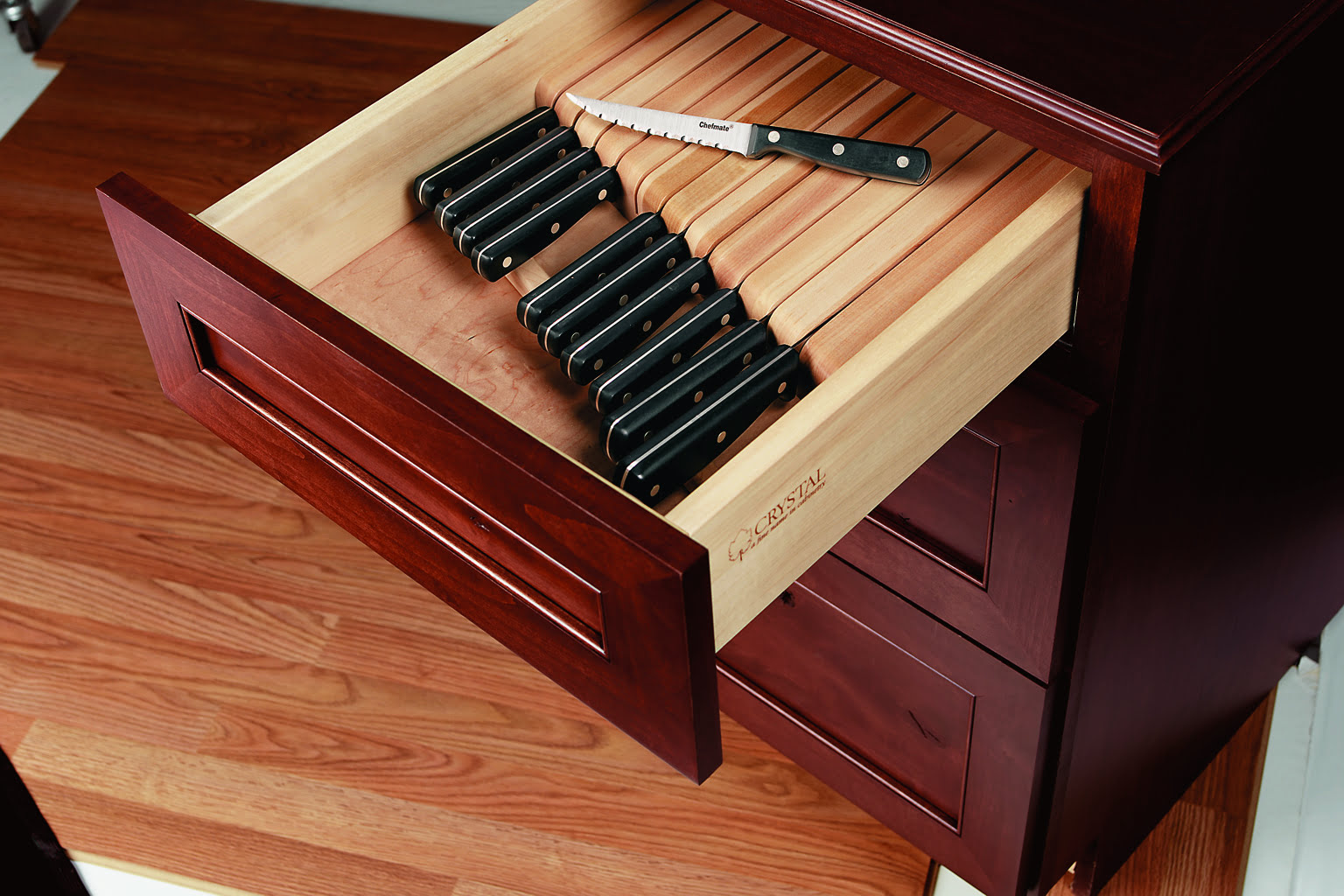 These four tips are essential considerations as you begin to shop for new cabinetry. Make sure that, as you search for cabinets and appliances for your new kitchen renovation, you create a file with photos of kitchens you love. Having this and a budget in mind will ensure that when you meet with one of Western Product's experienced kitchen designers, they'll know exactly how to help you build the kitchen you've always wanted.
Our home improvement experts are committed to helping turn your home renovation dreams into realities! Stop by one of our showroom locations in either Fargo or Bismarck, or give us a call at 800-743-3632 to set up a free in-home consultation or a virtual consultation. We can talk to you no matter where you are through our virtual consultation service.
Share with your friends | Stay tuned for more blog posts