Is it time to replace your old, faded siding? Choosing the right siding replacement is more than just picking a material and color. There are many other significant factors that should go into your selection process.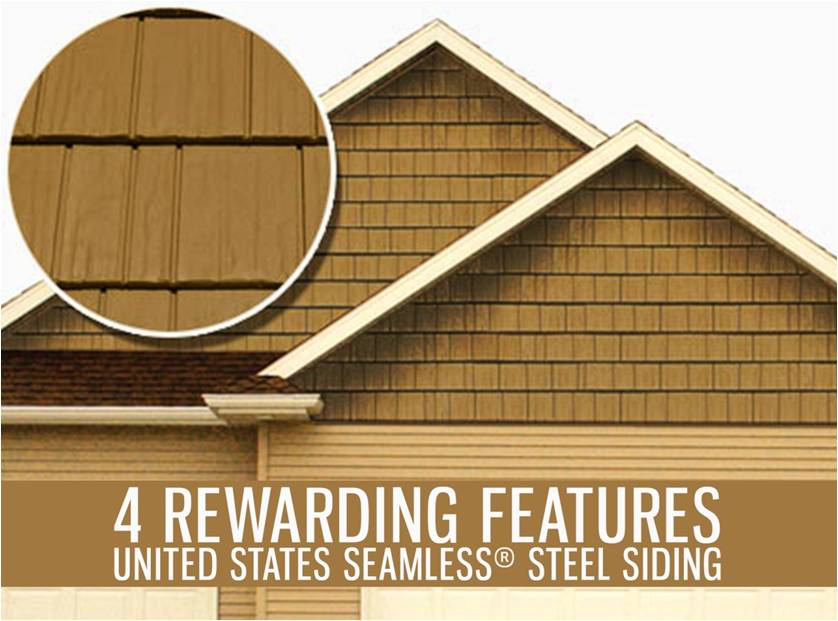 As it covers a huge part of your exterior, your siding in Sioux Falls, SD, needs to be pleasing to the eye. More than the appearance, however, it should also be able to protect you against the elements and help increase your home's value. Fortunately, Western Products has the answer to your needs: United States Seamless® steel siding. We look at four excellent features it offers:
1. Maximum Strength – Find a siding that can stand up to everyday wear and tear. United States Seamless steel siding guarantees no cracks or dents from blasting winds, hailstorms, and fluctuating temperatures. With the inherent durability of steel and our innovative processes, you can enjoy beautiful siding that can last for many years.
2. Curb Appeal and Value – According to studies, you can recover about 90% of residing costs upon resale. Our seamless steel siding in St. Cloud, MN, can enhance your home's value and retain its beauty throughout the years. Our options are available in a wide selection of colors and styles, allowing you to choose from countless combinations that will match your design.
3. Ease of Maintenance –Our options offer great maintenance savings since they don't require frequent cleaning and repair. For instance, our Platinum Series™ siding finish consists of multiple layers and a superior coating process that ensures weather resistance. Our seamless siding is guaranteed not to fade, chalk or warp.
4. Warranty Protection – As the top siding company in Bismarck, ND, we provide industry-leading warranties against manufacturing defects, as well as against fading and chalking. With our top-quality products and warranty coverage, you'll have peace of mind knowing that your exterior will stay beautiful and maintenance-free year after year.
Western Products is your trusted siding expert in the region. We manufacture and install all our siding products, ensuring the best quality of service every time.
Our home improvement experts are committed to helping turn your home renovation dreams into realities! Stop by one of our showroom locations in either Fargo or Bismarck, or give us a call at 800-743-3632 to set up a free in-home consultation or a virtual consultation. We can talk to you no matter where you are through our virtual consultation service.
Share with your friends | Stay tuned for more blog posts