We are so honored to have been voted the "Best Roofing/Siding/Gutter Company" and "Best Window Company" in the Red River Valley! In addition to winning these two awards, we also earned honorable mentions in the following categories: 5th Place in "Best Customer Service", 2nd Place in "Best Home Remodeling Company", and 5th Place in "Best Large Company to Work For". Thank you to our customers and community for your support!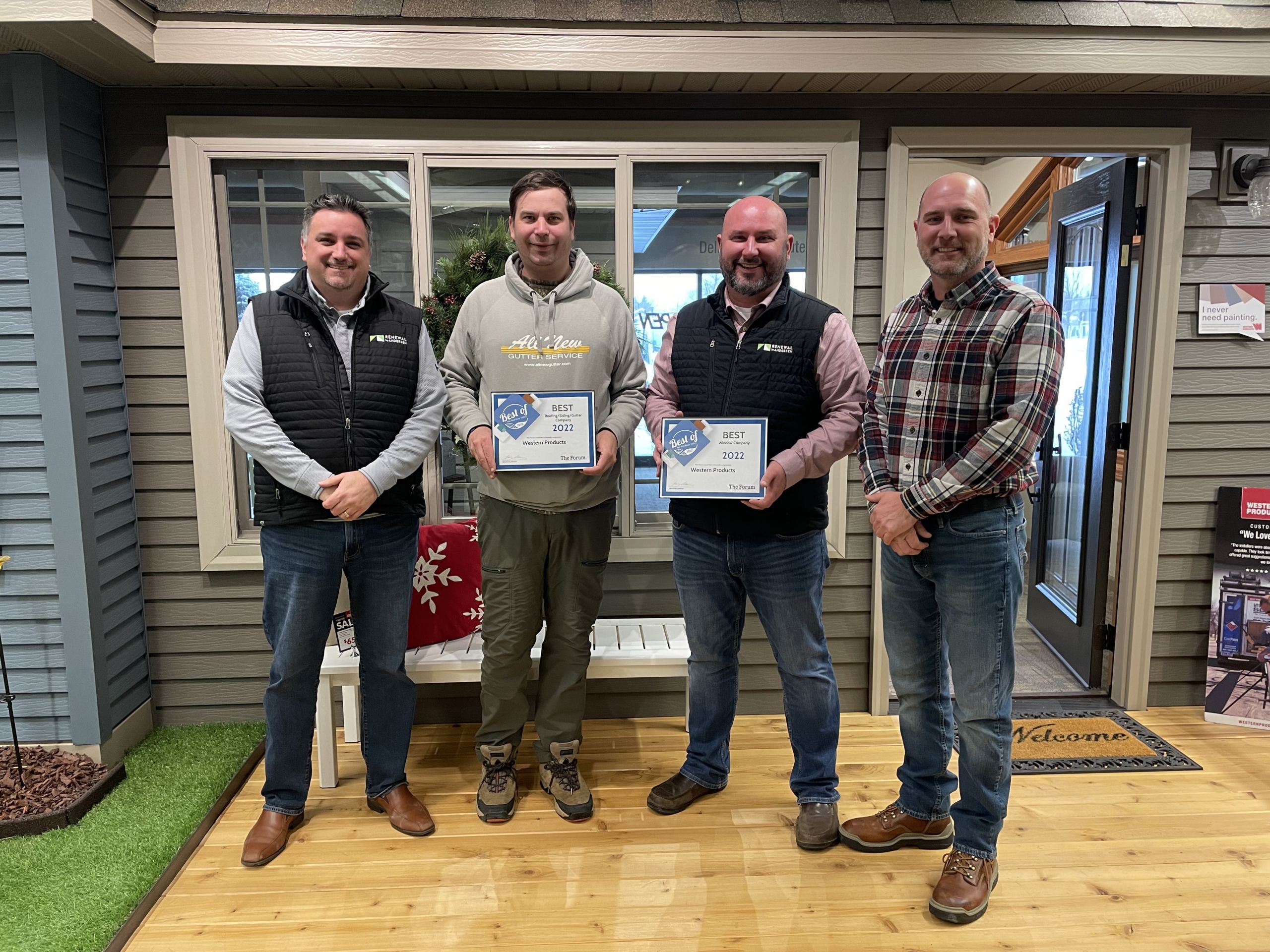 About the Best of the Red River Valley
Now in its 16th year, The Forum's "Best of the Red River Valley" recognizes the community's favorite businesses, events, restaurants, and more in over 120 categories. First, voters nominate the businesses they love. Then, the top nominees enter the final voting phase, where members of the community can vote daily on the best businesses in Fargo-Moorhead. The winners earn a featured spot in the printed magazine, as well as the coveted title of the "best" in the area for the next year.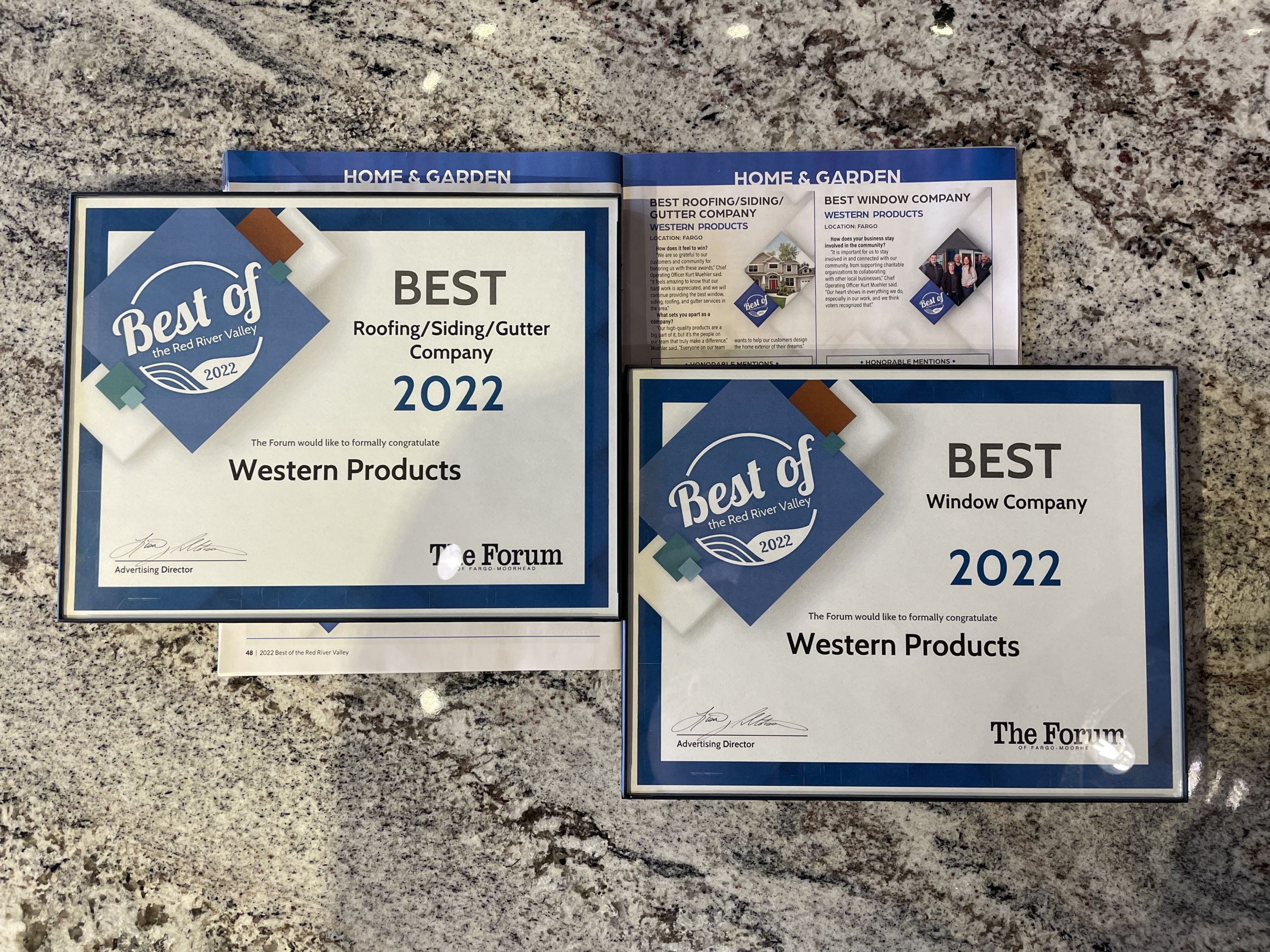 Our Award-Winning Products
We offer a variety of home improvement products to fit the style and budget of every homeowner.  Learn more about our award-winning products below, and try them out on your home with our 3D visualizer tool!
Roofing—Whether metal, asphalt, or specialty, our roofing options will protect your most important investment—your home. We offer the highest quality products from the most trusted names in the industry, so you can rest easy knowing your roof will last.
Siding—Seamless steel is homeowners' number one choice for siding that looks great and stands the test of time. Not only is it durable, but seamless steel siding will also boost your home's value and curb appeal thanks to its lack of splices and joints.
Gutters—Western Products measures and cuts our seamless rain carrying systems on site to ensure a perfect fit to your home. Plus, thanks to their seamless design, they have far fewer joints that often cause weak points and leaks in traditional gutter systems.
Windows—Our energy-efficient replacement windows from Renewal by Andersen feature insulated frames and thermal glass packages to reduce your energy costs. Plus, we custom-fit them to your home for windows that look fantastic and function even better.
Our home improvement experts are committed to helping turn your home renovation dreams into realities! Stop by one of our showroom locations in either Fargo or Bismarck, or give us a call at 800-743-3632 to set up a free in-home consultation or a virtual consultation. We can talk to you no matter where you are through our virtual consultation service.
Share with your friends | Stay tuned for more blog posts