Western Products Earns Growth Award and 5 Star Customer Satisfaction Award
Only 2 United States Seamless Franchisees awarded the 5 Star Customer Satisfaction honor
Fargo, ND—Feb 24, 2015— The air was electric as United States Seamless announced the newest homeowner satisfaction award. Only two affiliates nationally earned the prestigious 5 Star Award which is based upon homeowners' responses to the satisfaction survey provided after the completion of United States Seamless Steel Siding & Accessories projects. Western Products was presented the 5 Star award because homeowners are likely to recommend Western Products for United States Seamless Steel Siding while maintaining a superior satisfaction rating.
"We are pleased and proud of our hardworking team who won this award," said Ray Blaha, General Manager of Western Products. "We have an intense commitment to quality and total customer satisfaction. The 5 Star award shows that we're really achieving our goals!"
Additionally, Western Products received the annual Sales Growth award which recognizes the franchise with the highest percentage of sales growth of United States Seamless products in 2014.
United States Seamless offers homeowners made-in-the-USA seamless steel siding, gutters, roofing and more home improvement products through one of the largest nationwide networks of seamless siding franchises.
Western Products
Western Products was established in 1948 in Fargo, ND to provide innovative home exterior improvements with a strong commitment to quality and customer service. Headquartered in Fargo, ND, Western Products has locations in Bismarck, ND, St. Cloud, MN, and Sioux Falls, SD. Western Products is the affiliate for Renewal by Andersen windows, United States Seamless steel siding, Homecrest Outdoor Living patio furniture, Sundance Spas and other great, made in the USA products.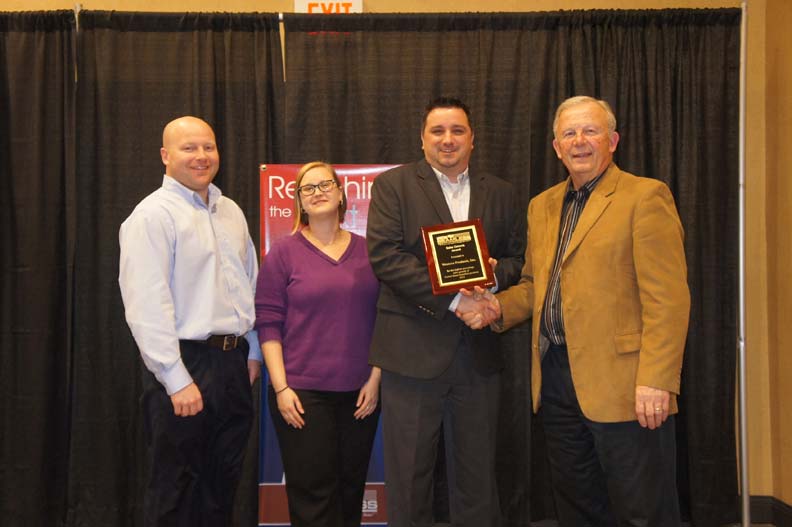 Let us help!
Our home improvement experts are looking forward to working with you! Give us a call at (701)-293-5310, stop in our showroom, or fill out our online request form to set up your free in-home consultation.
Share with your friends | Stay tuned for more blog posts