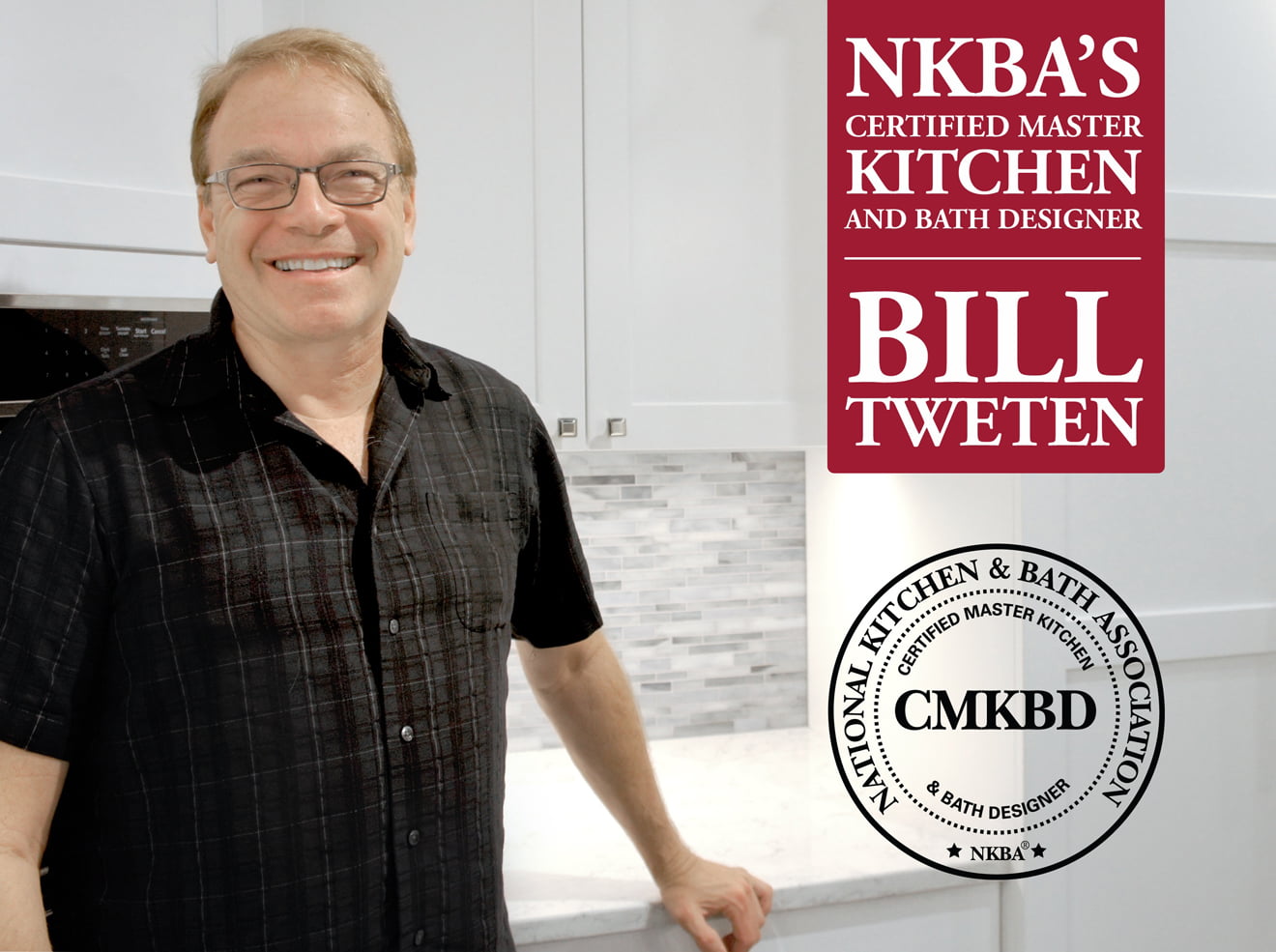 Bill Tweten, the lead designer at Western Products in Fargo, ND, has been accredited as a Certified Master Kitchen and Bath Designer (CMKBD) by the National Kitchen and Bath Association. Tweten is the only designer in the Fargo-Moorhead area to earn this prestigious certification.
The CMKBD designation recognizes designers for outstanding achievements and extraordinary experience in the kitchen and bath industry. The certification distinguishes leaders in the industry by officially validating their design experience and their years of service.
"The Certified Master Kitchen and Bath Designer is the final certification in kitchen design," Tweten said. "It's the National Kitchen and Bath Association's top designation, verifying that a designer has those years of experience."
Designers who earn the CMKBD certification must have a minimum of seven years of experience in the industry, 100 hours of educational experience and demonstrate expert-level knowledge and ability in the design of residential kitchens and bathrooms that meet the standards of the National Kitchen and Bath Association.
With almost 30 years of experience designing kitchens and baths, Tweten previously earned Certified Kitchen Designer (CKD) and Certified Bath Designer (CBD) designations, which required extensive testing from the National Kitchen and Bath Association.
Tweten's favorite part of designing kitchens is helping his clients find the best solution and design for their space. "I love problem solving," said Tweten. "The best part is seeing how the kitchen design changes the aesthetic and function of the home."
Tweten currently works as the lead designer in the cabinet department at Western Products, located at 474 45th St. S. in Fargo, ND. Western Products is a full-service home improvement company with a strong commitment to quality and customer service, serving the Fargo-Moorhead community for nearly 70 years.
Our home improvement experts are committed to helping turn your home renovation dreams into realities! Stop by one of our showroom locations in either Fargo or Bismarck, or give us a call at 800-743-3632 to set up a free in-home consultation or a virtual consultation. We can talk to you no matter where you are through our virtual consultation service.
Share with your friends | Stay tuned for more blog posts