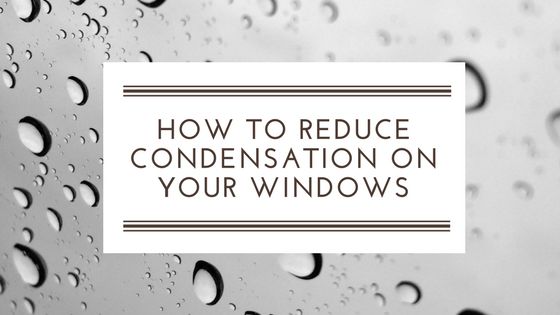 Almost every homeowner in North Dakota, Minnesota and South Dakota has most likely experienced window condensation at some point. Condensation occurs when warm, humid air combines with a cool surface, like window glass. More often than not, homeowners will see condensation appear on the inside of their windows during the winter months and outside their windows on summer nights.
Are my windows the problem?
Condensation can appear on both the interior and exterior of window glass. Interior condensation typically occurs in the winter and is produced when there is excess humidity in the home. On the other hand, exterior condensation occurs mostly during spring and fall when the days are warm and the nights are cool.
Many homeowners tend to blame their windows for condensation, when it actually is produced when excess humidity is trapped in your home. When condensation appears on your windows, this is a sign it is time to reduce the humidity level in your home. Renewal by Andersen windows from Western Products are energy efficient and help provide a tight barrier between the temperature and conditions of the exterior of your home from that of the inside.
Why do my new high-performance windows have condensation?
Newer windows with high-performance low-E coatings help stop excessive amounts of hot or cold air that tries to enter the home from the outside. This means the energy-efficient windows are doing their job to reduce heating and cooling costs. However, this limits ventilation from outside and traps existing humidity inside your home.
As the outside temperature drops, the window glass temperature also drops. When humid air comes in contact with the cold glass pane, the humidity condenses and forms water droplets.
How can I solve my window condensation problem?
Excess humidity is the cause of most window condensation. Condensation depends on the energy efficiency of the window, interior temperature and the relative indoor humidity of the home and the exterior.
The majority of indoor moisture comes from everyday living. Cooking, bathing, doing laundry and more. Although you can't eliminate indoor humidity in your home, you can reduce it. Here are a few tips on how to do so:
Vent all gas appliances, such as dryers and exhaust fans, to the outside
Cover the earth in any crawl spaces with a good vapor barrier
Run an over-the-range exhaust fan when you cook
Avoid storing firewood indoors
Ventilate your attic and crawl space
While bathing, run a bathroom exhaust fan until the mirror is clear
If you have a forced-air furnace, contact your heating and air conditioning specialist for guidance in ensuring your home is properly ventilated
For more information on humidity, condensation and your home, watch the video below or download this brochure. Want to get a quote to replace your older windows? Contact us to schedule a free consultation!
Our home improvement experts are committed to helping turn your home renovation dreams into realities! Stop by one of our showroom locations in either Fargo or Bismarck, or give us a call at 800-743-3632 to set up a free in-home consultation or a virtual consultation. We can talk to you no matter where you are through our virtual consultation service.
Share with your friends | Stay tuned for more blog posts