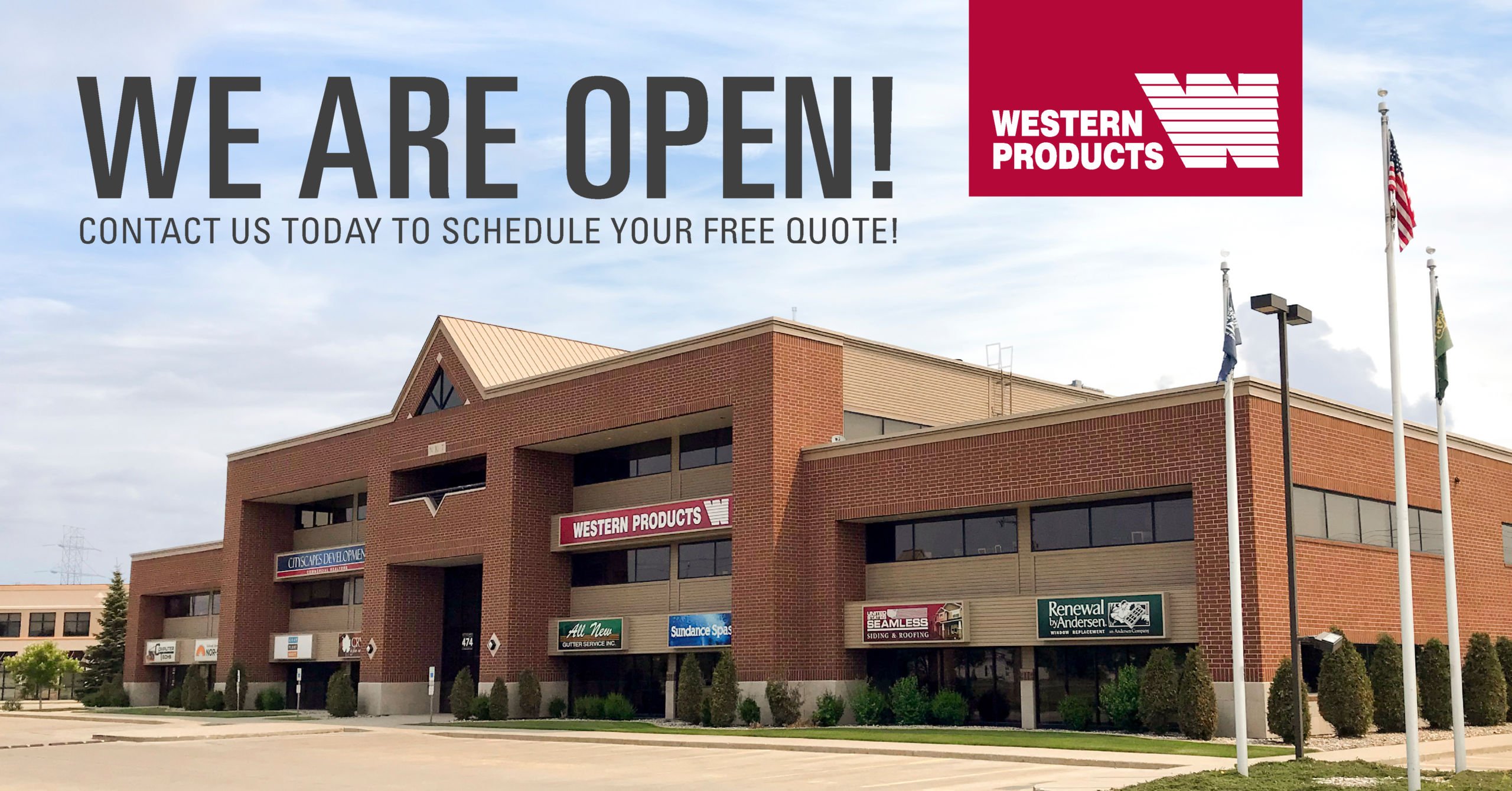 At Western Products, we want to make responsible choices for the health of those around us. As a result, it is necessary to adapt our business practices in light of COVID-19. In this way, we can keep our customers, employees and community safe—all while still providing our quality home renovation services.
It is important for us to continue contributing our services to the community. The products we offer protect homes by providing weather durability, proper ventilation, prevention of mold and mildew, and more. We keep your home safe so that you can focus on what is important to you.
Because of this, we want our customers to be informed on how we will provide these services safely and responsibly during the COVID-19 pandemic.
This blog will answer your questions about what specific protection measures we are taking at Western Products and how they might affect you.
How are we reducing close contact for our consultation services?
The CDC says the number-one way to reduce the spread of COVID-19 is to eliminate possible exposure to the virus as much as possible. Because of this, one of the most essential updates we have made is the addition of no-contact consultations.
While we would still love to meet with you in person, from a safe distance, we understand that this is not always possible or practical in times like this. Through videoconferencing platforms, we can give you a tour of one of our showrooms and provide an assessment of your home, completely remotely.
We also have the option of setting up private tours of our showrooms so that you can see our products in person with low risk. Like our classic in-home consultations, all of these services are free and come with no obligations.
Our on-site consultations for home exterior renovations require few adjustments. For home exterior work, it is easy to maintain physical distance between you and our sales people/design consultants. This lowers risk substantially.
What steps are installers taking to reduce risk for customers and themselves?
Thankfully, many of the home exterior renovations we offer, such as siding and roofing, naturally involve social distancing. Customers can easily avoid close contact with our installers on these outdoor projects entirely.
For projects that require installers to enter your home, we have made necessary adjustments; our installers, and all of our employees, will follow the CDC's crucial guidelines. This includes frequently washing hands, staying home when ill, wearing face masks when around others, disinfecting frequently touched surfaces and more. In addition, we have small installation crews that are made up of just one to three people.
What steps are we taking to reduce risk for office and warehouse employees?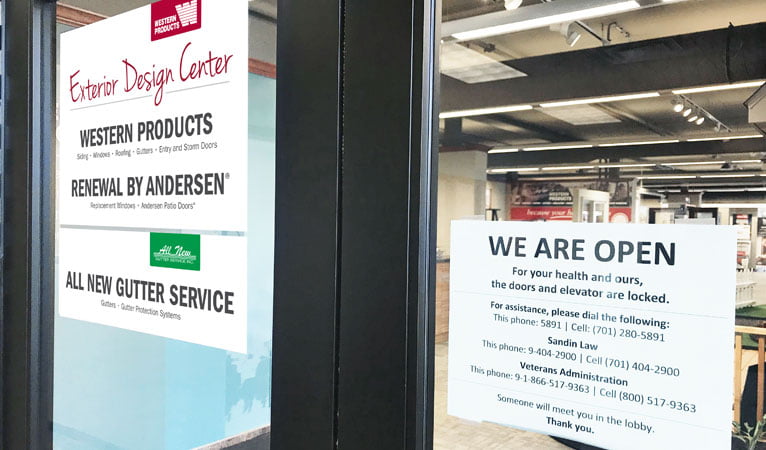 Employee safety is our priority. We want all of our team members to know how much we value them by making sure their work environment is safe and comfortable. We also want to set a positive example for how a business can address the COVID-19 situation.
Because of this, we have made necessary changes at our offices. In addition to instating the CDC's guidelines, we have shifted our meetings—both inter-company and extra-company—to videoconferencing services. We have also shifted departments to work remotely where possible and created additional physical space between remaining in-office employees.
We are adapting these measures to our warehouse environment. In addition, while we always have a secure warehouse, we are now limiting who can enter. Finally, warehouse staff are now using gloves and masks.
Life doesn't stop when we face difficult circumstances like the ones we weather today. So, Western Products is striving to adapt and protect. We will continue to provide our valued customers the quality home renovation we are known for, and do it safely and responsibly.
Our home improvement experts are committed to helping turn your home renovation dreams into realities! Stop by one of our showroom locations in either Fargo or Bismarck, or give us a call at 800-743-3632 to set up a free in-home consultation or a virtual consultation. We can talk to you no matter where you are through our virtual consultation service.
Share with your friends | Stay tuned for more blog posts