The kitchen is a versatile room and often serves as a gathering space for many. However, before the remodel, this featured kitchen was lost inside the walls of its house and, as a result, uninviting. The floor plan hid the kitchen, creating a dark and also cramped atmosphere. But thankfully, by eliminating a wall, we opened the kitchen layout, creating a bright kitchen ready for many guests. After our Western Products Design Team added more space to kitchen, we took the remodel to the next level. The trick was adding essential elements for entertaining such as a bar and island.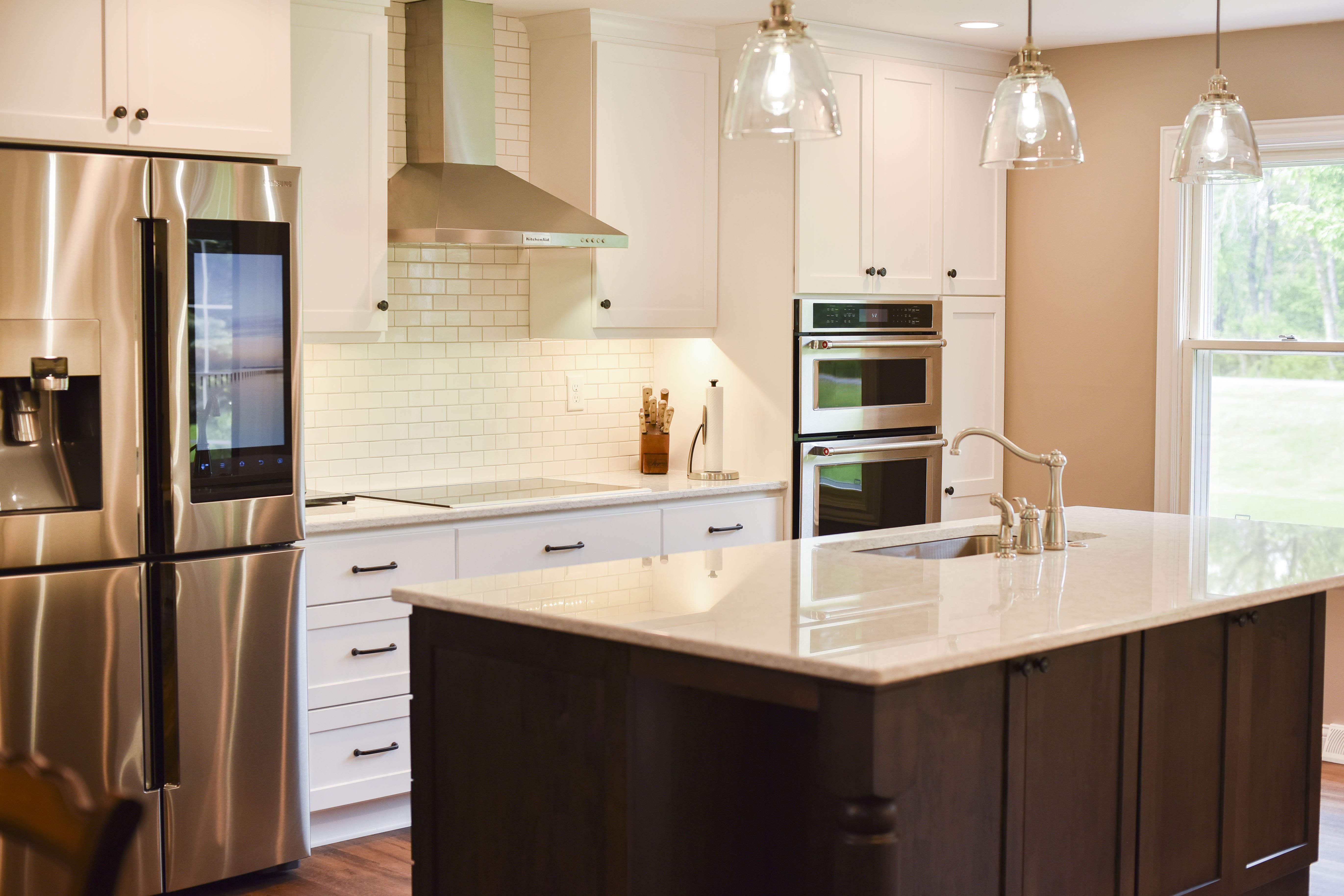 Picking the Perfect Style
Every aspect of this new kitchen works toward making it the best that it can be. The chosen Maple wood cabinets feature Danbury styled doors in Designer White paint. The stark white cabinets contrast against the island storage unit, making the space look even bigger.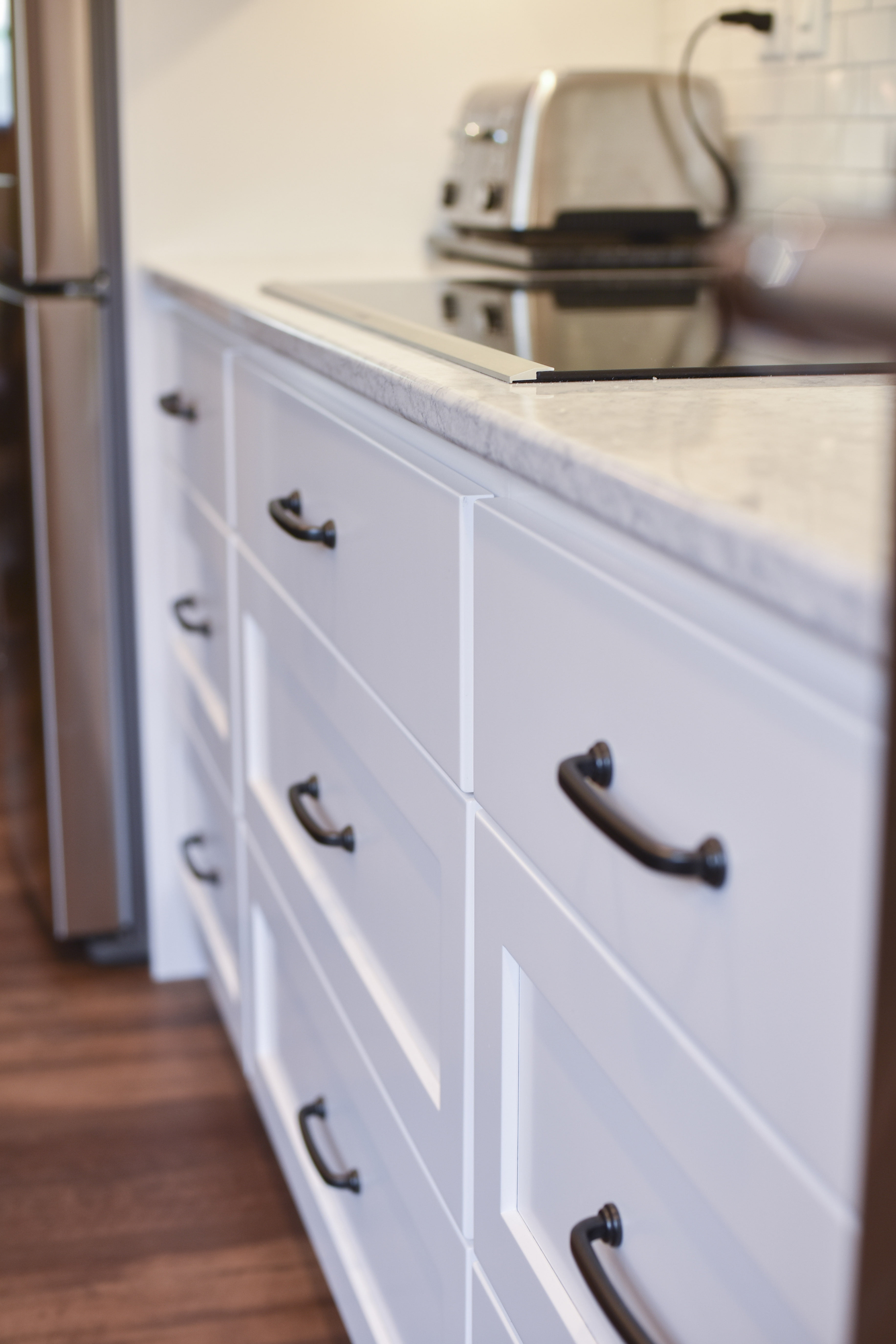 In addition, we chose a Maple wood for the island, but stained it in a Slate finish. Our designers created a custom-made take on the traditional island style by adding legs and an apron for more cabinetry.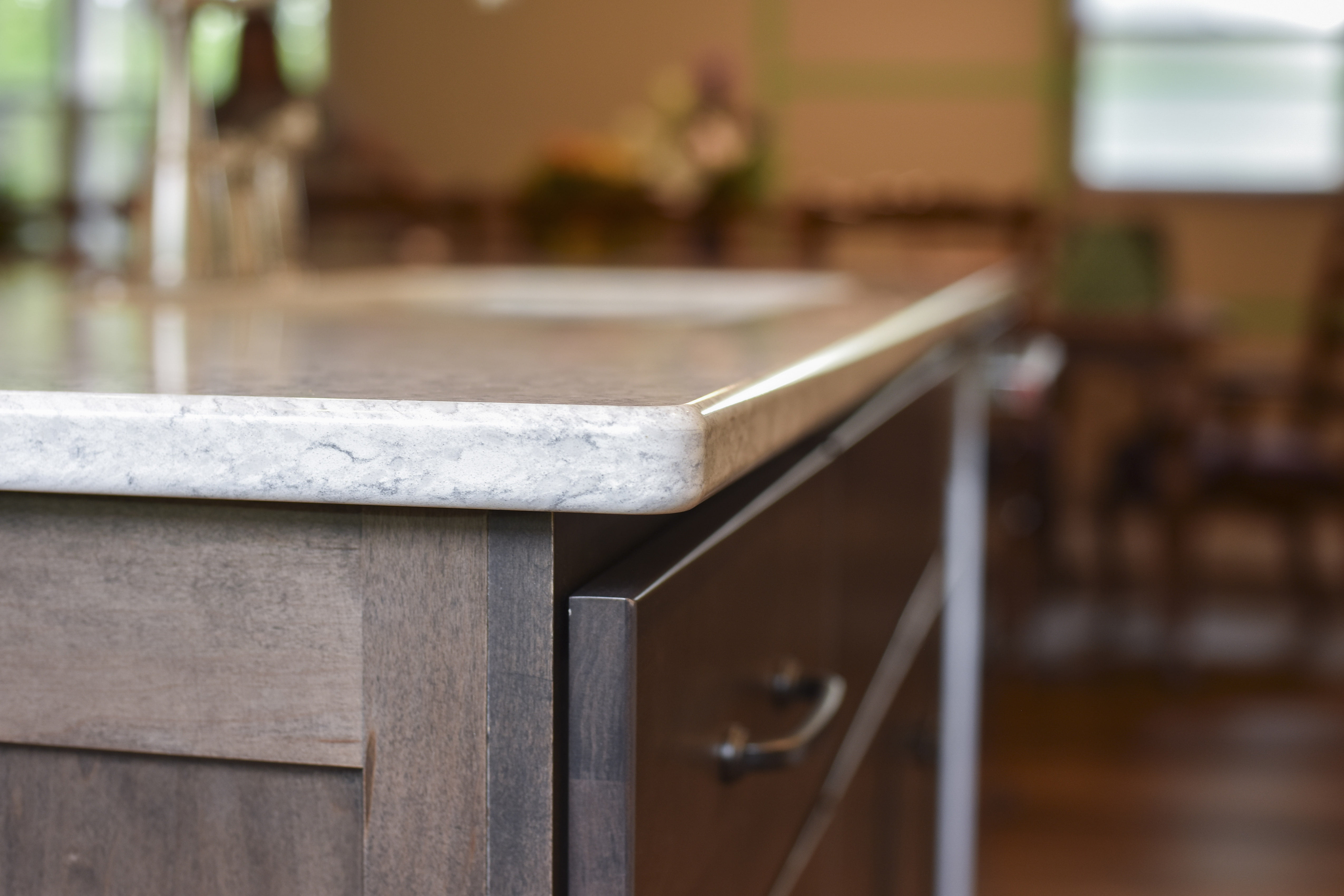 We covered all the counters with a chic Stratus White Zodiaq® quartz slab, which glistens with diamond-like radiance. Together, all of these additions create a bright and cheery kitchen, ready to host a whole dinner party! With help from our design team, you can get your own kitchen looking just as fresh.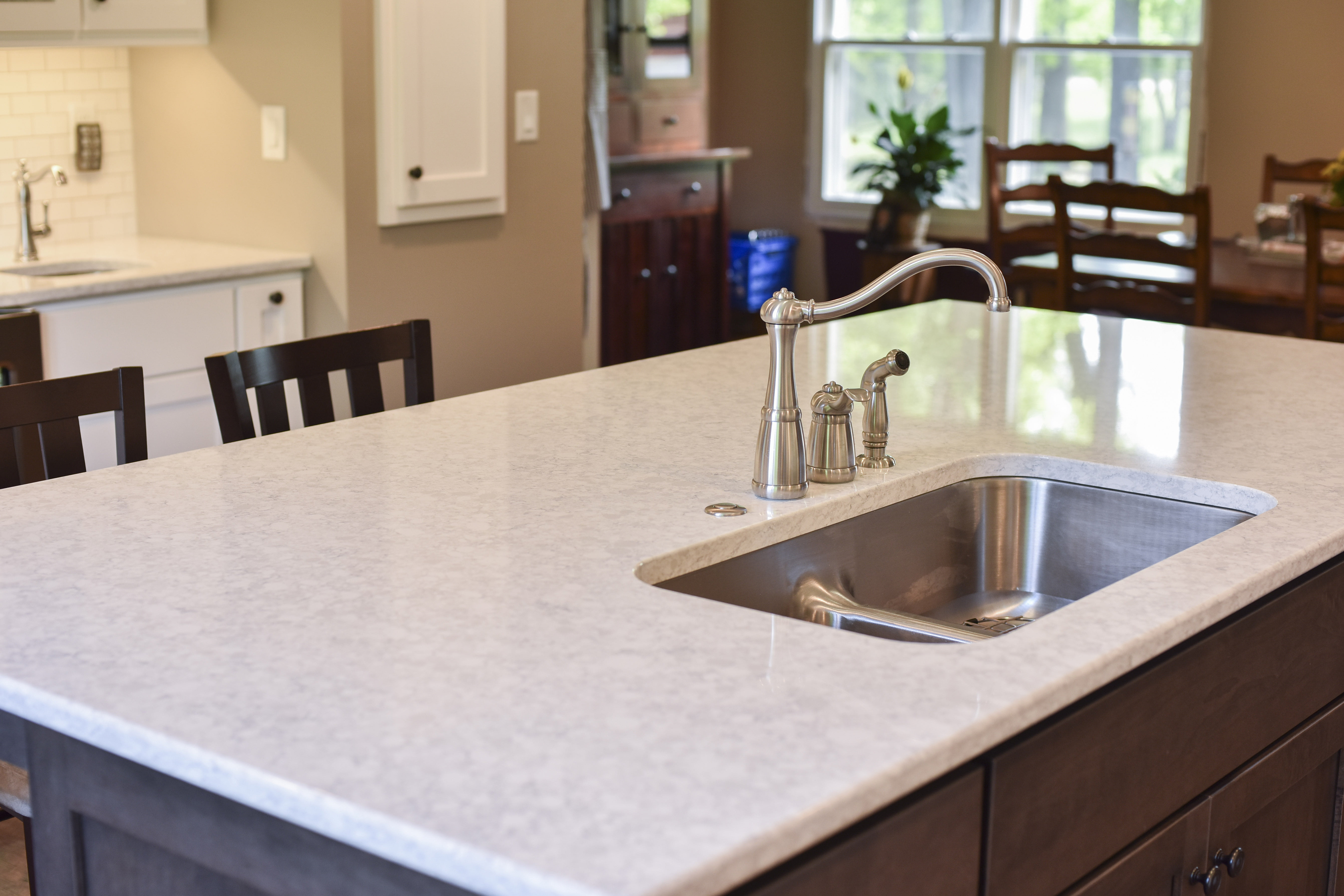 At Western Product's Interior Design Studio, we feature great brands like Crystal Cabinets, Hanstone, Silestone, Cambria, Q-Stone, Corian, Viatera, Hunter Douglas and much more. Our renowned designers, along with our entire design and install team, look forward to the opportunity to work with you on your new home or renovation project.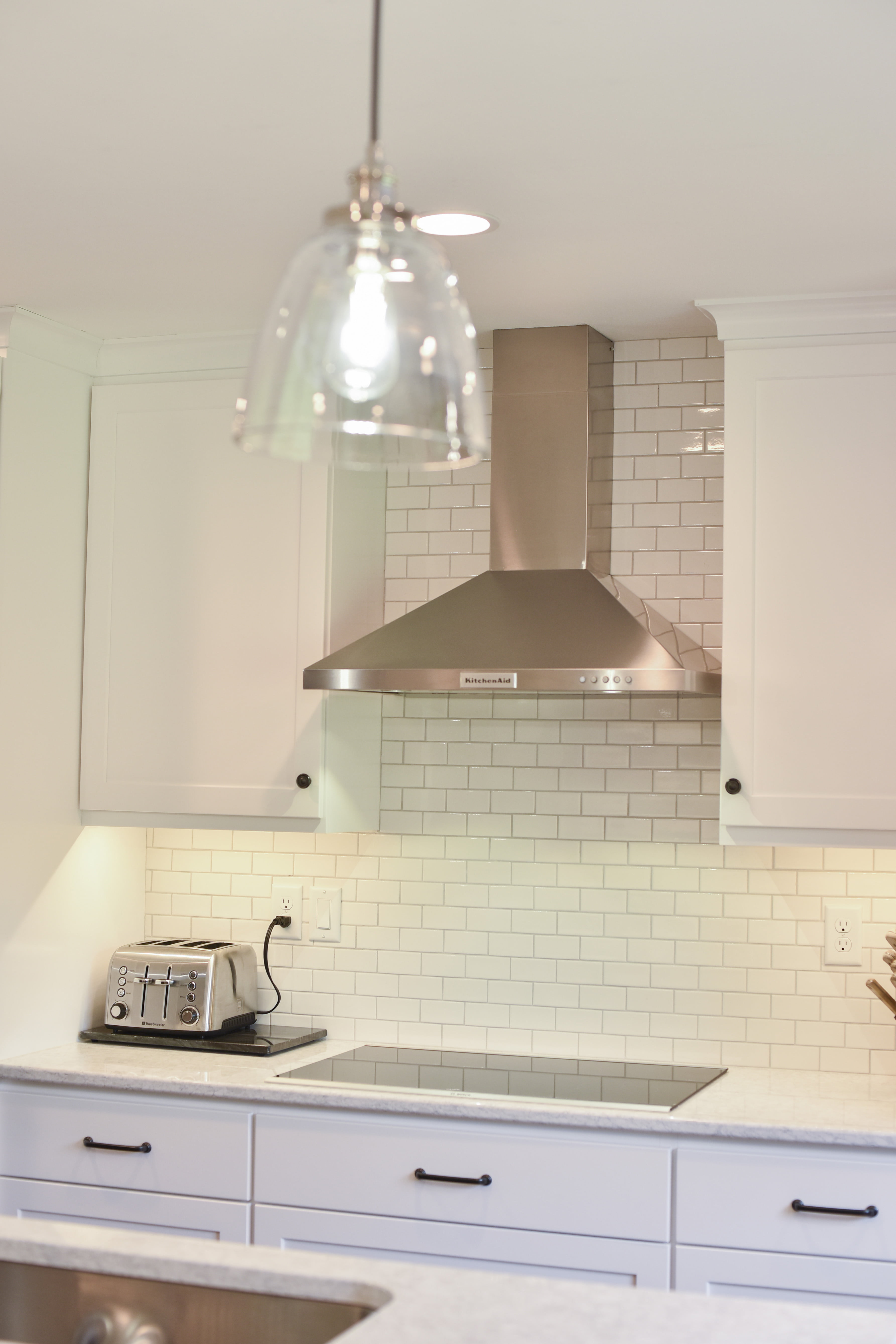 We offer full service design and selection services from cabinetry, counter and hardware selection to cabinet accessory items, bar stools, paint selections, window treatments and more. Our goal is to make your kitchen, bath, or any other room remodel, satisfying from the moment you meet with our talented design team to the final walk-through when you finally get to enjoy your home's new function and beauty.
Give us a call at (701)-293-5310, stop in our showroom, or simply fill out our convenient online request form to set up your free in-home consultation with one of our home improvement experts.
And, don't forget to share with your friends and check out all the links which offer more information. Contact us when you're ready to get your projects started!!
Stay tuned for more blog posts! / Stay connected with us by liking our Facebook page!