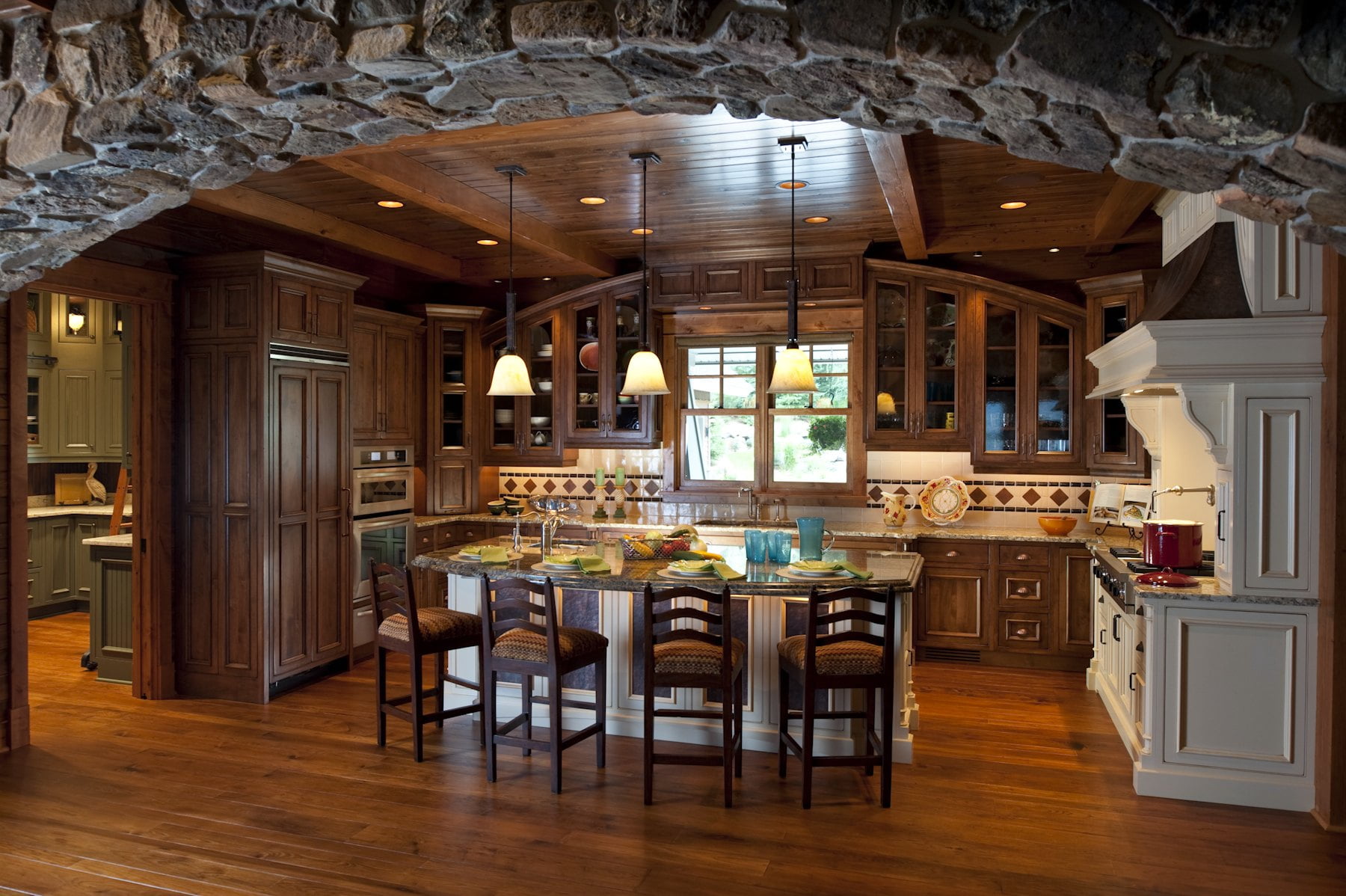 Homes should be a reflection of the homeowner's style and personality. Their style and personality should be evident in everything in their home from the furniture to the wall art and even the cabinetry they choose to put into their kitchen or office. With truly "custom cabinets" homeowners will have the ability to create a look that is unique to them. A fully customizable cabinet line is one that offers exceptional quality along with personalized style like those built by Crystal Cabinets.
You Choose the Sizes
Crystal's approach for custom cabinets is to make sure there are no limitations on how much customizing can be done to meet the client's needs and desires. This means any size and shape cabinet is available- if you can draw it, they can build it. With this flexibility every cabinet will be built one at a time according to the design and specifications given. Sizes are customizable down to the 1/16th of an inch. Having this option allows the design of each cabinet to be completely unique to your home's sizing specifications.
You Choose the Wood Species
When creating a custom cabinet one of the steps is deciding the style it will be and which wood specie will best reflect that look. Crystal offers multiple wood species from bamboo to walnut that will work for any design and style you can image. Each type of wood specie is unique and offers a distinct wood grain. The differences in the wood grain's color and appearance reflect the life of the tree and show off the natural beauty of the wood. Heavy grains and movement, seen in species like cherry, oak and walnut, are great for a more traditional style. Whereas softer and more subtle grain species, like beech or maple, work better in a contemporary style. The wood specie chosen can greatly affect the overall design and look of the cabinets.
You Choose the Finishes
Another important factor when designing custom cabinets is the finish- whether it is a rich stain or a smooth paint. The finish along with the wood specie will add to the overall design and style for the cabinets. Crystal Cabinets offer a wide variety of finishes that are resilient and beautiful to coordinate with any style. Crystal has perfected their process using artistic, hand-applied techniques and state of the art technology to be the finest in the industry. Because Crystal Cabinets is a customizable cabinet line if you cannot find the exact color of stain or paint you are looking for they have a special program to custom manufacture a new creation just for you! Along with the traditional finishes of stains and paints Crystal Cabinets also offers a wide selection of veneers, foils and laminates. These applications can range from a vibrant colored high gloss to an embossed textured matte finish and would be an amazing compliment to any contemporary design style.
No matter the wood specie or finish that is perfect for your style, the custom abilities of Crystal Cabinets will give your cabinets their own unique tone, color, and texture that will look remarkable and will stand up to the demands of everyday life. Your specific specifications and style will be reflected in your custom cabinets. Which means every kitchen, bath, or any room with custom cabinets will be an original just like the homeowners!
Visit with our certified designers in the Crystal Cabinets Showroom at Western Products in Fargo, ND to discover custom options to fit your needs.
Our home improvement experts are committed to helping turn your home renovation dreams into realities! Stop by one of our showroom locations in either Fargo or Bismarck, or give us a call at 800-743-3632 to set up a free in-home consultation or a virtual consultation. We can talk to you no matter where you are through our virtual consultation service.
Share with your friends | Stay tuned for more blog posts