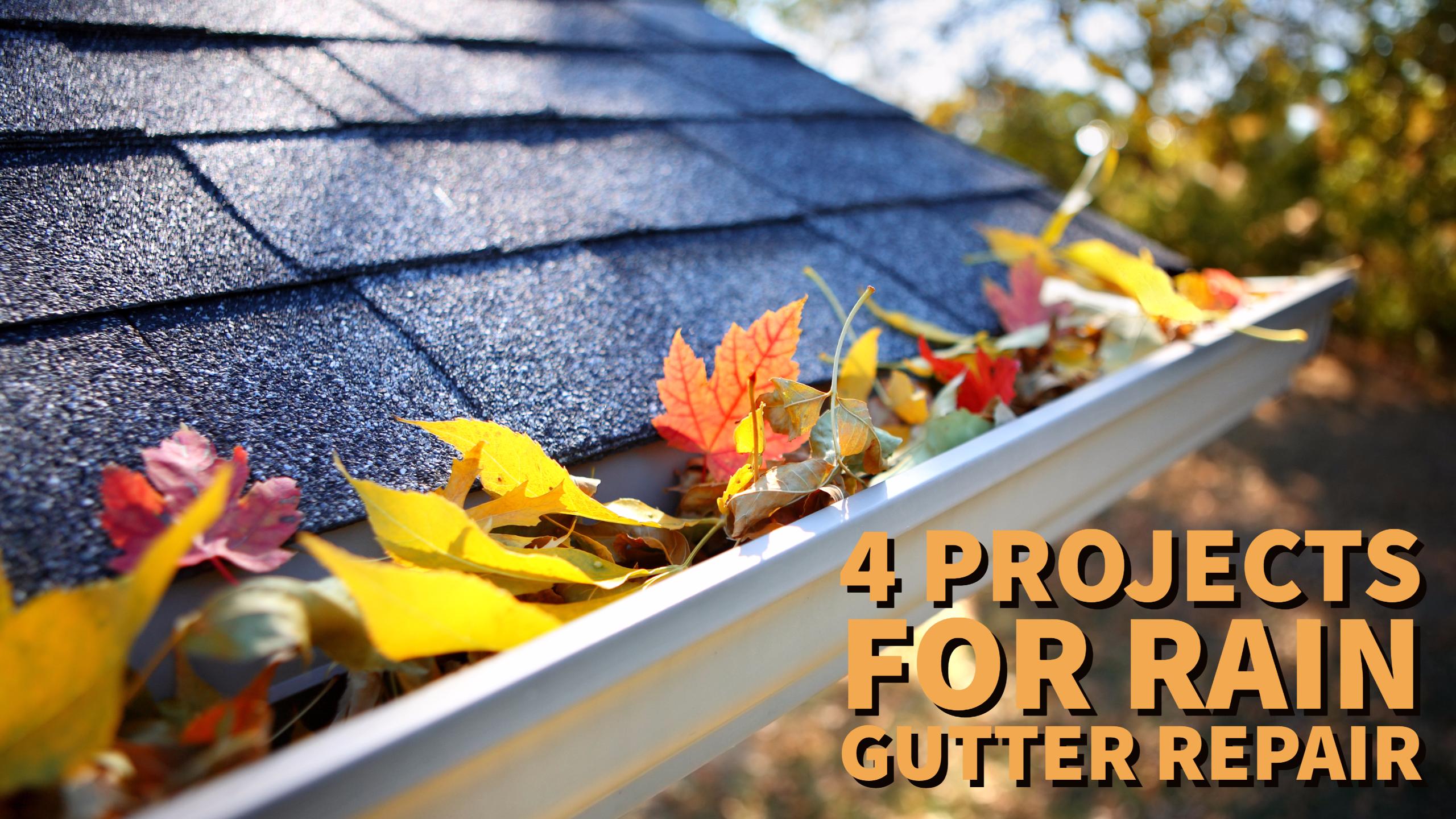 Rain gutters and downspouts play a crucial role in protecting your home, collecting and carrying rainwater away that would otherwise run off the roof and cause moisture damage to your home.
In order to stay away from harmful water damage, your gutters must be in proper working condition. Four common gutter problems homeowners often face are:
Leaking
Holes
Loose downspouts
Clogged gutters.
If these issues are neglected, they can cause serious water damage to your home and its foundation. Luckily, we have a few tips and tricks to addressing some of the most common rain gutter problems.
1. Fixing Leaky Gutters in Jamestown, ND
Your gutters can start to leak when they are blocked by debris or when a joint is loose or rusted from standing water. It's most common for gutters to experience leaking where they connect to corners and to downspout outlets. The gutters Western Products installs on homes are seamless, which eliminates the possibility that your rain gutters will leak at a broken seam.
If you notice a leak in your gutter, it is important to get it fixed as soon as possible, because it could potentially damage your roof and stain your siding.
The first step to fixing a leaky gutter is to examine the gutter for any signs of sagging or standing water. If there is standing water in the gutter, remove it and wait for the gutter to dry. If you notice any sagging, place a brace under the sag and adjust or add gutter hangers until the gutter is secure. Clear the area of any debris and apply silicone-rubber caulking compound on both the inside and outside of the seam to seal the leaky gutter.
2. Patching a Hole in Your Gutters
Unfortunately, gutters can develop holes in a variety of ways, whether it be from rust or falling branches. If it isn't fixed quickly, the hole can grow larger and cause bigger issues.
Holes can easily be repaired in a few short steps. Start off by cleaning out all debris from the gutter. While it is best to have an expert from a reputable company fix holes in your gutters, there are ways to repair it yourself.
If you choose to repair your rain gutters yourself, you must first remove any rust or peeling paint from the area with a wire brush. After the rust or paint is removed, apply a rust treatment solution or rust-inhibiting paint to the area. Once the solution is completely dry, apply a thick layer of gutter or roofing cement. Be sure to completely flatten and smooth the edges of the cement. While the cement is still wet, cover the area a metal-repair patch or strips of heavy aluminum foil and firmly press it down with a dry cloth to finish.
Of course, the best solution to patching a gutter hole is to call in the professionals to ensure that the job is done quickly and efficiently. All of the components Western Products uses during the installation of your soffit, fascia and rain carrying system are made of corrosion-resistant aluminum, which means you won't have to worry about patching a hole in your gutters.
3. Repairing a Loose Downspout
Downspouts can occasionally come loose from the gutter outlet or between sections on gutter systems that have seams. This can happen when sections of the system become clogged with debris. Western Products' gutters are seamless, which eliminates leaks between seams, but if you have a traditional gutter system with seams, you can repair leaks by following these steps.
First, you'll need to take the sections of the downspout apart and clean out the clogged debris. Then, push the downspout sections back together and fasten them with galvanized sheet metal screws. Avoid using longer screws, because debris can easily get stuck on them. Adjust the downspout bracket slightly above or below its previous position, hold it in place and finally attach the bracket with the appropriate fasteners.
4. Cleaning a Clogged Gutter
A clogged gutter can lead to the problems mentioned earlier on this list, such as sagging, leaks, holes and loose downspouts.
To prevent clogged gutters, your gutter should be cleaned at least once a year (twice a year if your yard has a lot of trees). Remove wet, compacted debris with a scoop. If the debris is light and dry, handheld blowers and vacuums will do the trick. Your goal is to get them as clean as you possibly can. It's best to start at the downspouts and work your way in. Always wear a glove to protect your hands from sharp objects that may have fallen into your gutter.
Schedule a Free Consultation for Seamless Gutters in Jamestown, ND with a Product Expert
Western Products is the only seamless gutter company in the area that offers one warranty, covering both material and workmanship. Our lifetime-limited warranty also includes 30 years* of limited chalk and color change protection. Schedule a time to meet with one of our product experts here.

*For EMCO Building Products' materials. Other product lines warranty may vary.
Our home improvement experts are committed to helping turn your home renovation dreams into realities! Stop by one of our showroom locations in either Fargo or Bismarck, or give us a call at 800-743-3632 to set up a free in-home consultation or a virtual consultation. We can talk to you no matter where you are through our virtual consultation service.
Share with your friends | Stay tuned for more blog posts