Leafaway Gutter Protection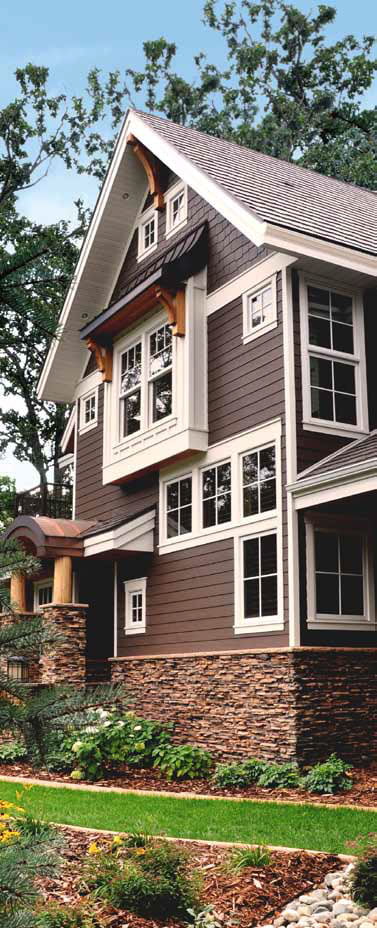 Enjoy the beauty of your home without worrying about the dangerous task of cleaning your gutters ever again! Climbing ladders and working near the edge of your roof are things of the past. When you get a Leafaway Gutter Protection System, your gutters stay free and clear of debris, regardless of the weather.
Not only will you love the way LEAFAWAY gutters work, you'll also love the way they look.
Custom fit to your home, Leafaway gutters are available in a wide variety of attractive color combinations and are securely attached to your home's fascia board so your roof and shingles remain unaffected.
Benefits
Aside from preventing clogged gutters, the Leafaway Gutter Protection System also offers many other benefits. The upper portion of your home will be protected from rotted soffit and fascia boards, rain-soaked ceilings, mold in the attic and ice damming in the gutters themselves. Your unclogged gutters will always be able to maintain maximum water capacity and prevent rainwater runoff, which can lead to cracks in the foundation and damage to landscaping.
The Leafaway Gutter Protection System is also seamless, which means no leaks and no maintenance. And just to top it off, the Leafaway Gutter Protection System looks great! The wide variety of color combinations is the perfect finishing touch to any home.
When it comes to gutter protection, Leafaway is the best choice you can make. Our professional installation crews custom cut your gutters on-site with our Leafaway mobile gutter machines. Its breakthrough, seamless, one-piece design provides optimal performance and visual appeal. And remember, it's virtually maintenance-free, which means no more clogged gutters. That's the Leafaway guarantee!
Product Features
A narrow opening allows water in and prevents debris entry while the cover deflects debris, allowing rainwater to flow into the gutter using liquid adhesion. This patent-pending, one-piece and seamless design has a debris-free trough that allows water to flow unobstructed. Leafaway's Sure-lock™ internal hangers provide a consistent, streamlined look while preventing sagging.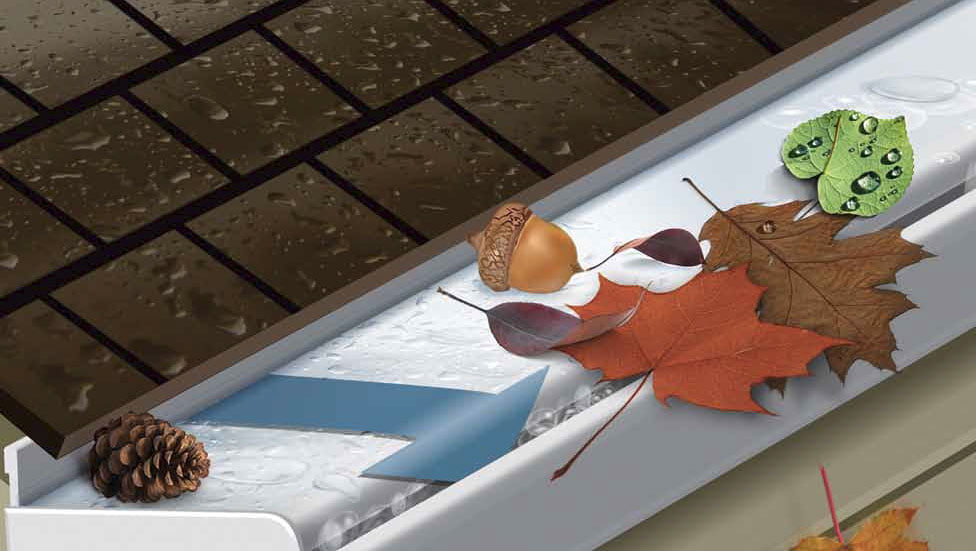 How It Works
The Leafaway Gutter Protection System is a revolutionary leaf and debris shedding system. The one-piece, seamless design works on the principle of liquid adhesion. Rainwater flows into the gutter trough and deflects wind-blown debris such as leaves, pinecones, needles and twigs, which are often collected in conventional gutters by rainwater. When gutters are clogged, they can no longer hold water, resulting in overflow and causing structural damage to your home and landscaping.
Multiple Color Options
Our Leafaway gutter protection system is available in a variety of colors. Leafaway's weather and fade resistant paint finish comes with a limited lifetime warranty, ensuring your gutters will retain their original appeal for years to come.









Get a Free Quote on a Leafaway Gutter System
Discover how a commitment to quality products, professional installation, and exceptional service has made Western Products the most trusted name for Leafaway Gutter System in the Upper Midwest for more than 75 years. Schedule a complimentary discussion with a free estimate on Leafaway Gutter System in Fargo, ND; Bismarck, ND; and the Upper Midwest by calling Western Products today at 800-743-3632.