Attic & Roofing Insulation

As a leader in the industry, Western Products is proud to offer Owens Corning™ AttiCat™ Expanding Blown-In insulation. In addition to our efficient siding and windows, we want to provide homeowners with another way to save energy. As you likely know, not having enough roofing insulation can result in major energy loss. And, since energy costs continue to rise, it's a smart decision to optimize your home's most valuable resources.
If your home is more than 10 years old, there's a good chance it's not insulated as well as it should be. By adding AttiCat Expanding Blown-In insulation to your attic, you'll quickly see savings!
Save up to 20% on your heating and cooling energy costs by insulating and air sealing.*
Earn a 30% tax credit up to $1,500.
Increase the comfort of your home, especially during extreme conditions in winter and summer.
* Savings will vary depending on your location and weather conditions. Calculations of energy savings based on a 1,700 sq. ft., single-story home. This is also with a base case insulation and air leakage levels equivalent to the average home built in 1965.
Adding insulation to your attic is a blast with the AttiCat Insulation Blowing Machine! To begin, the system conditions the Expanding Blown-In PINK Fiberglas™ insulation. This is done by breaking it up and expanding it, which results in millions of tiny air pockets. Then, the insulation is conditioned further into the hose. Finally, it bounces its way into your attic, adding even more air pockets for superior strength. Since our insulation won't settle, it retains its energy-saving R-value over time.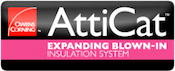 Did you know that Owens Corning™ invented glass fiber and its quality insulation more than 50 years ago? The Owens Corning™ brand and the full line of PINK insulation products have been synonymous with trusted performance for many years. As a matter of fact, their glass fiber is also used to reinforce composite materials used in transportation, electronics, marine, wind energy, and more!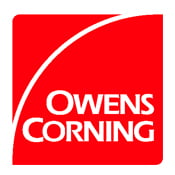 Blowing process generally takes less than 1.5 hours
Entire process can be completed in less than 4 hours
Self-feeding, efficient system
Installs insulation only where you want it
Integrated Autocutter
Complete coverage—even around pipes
Insulation is mold resistant and does not absorb moisture
Fiberglas™ insulation releases and expands completely inside the machine
Provides easy cleanup because the machine does the work for you
Optimized process for minimal handling
Fully-enclosed, low-dust system
Hose-mounted remote control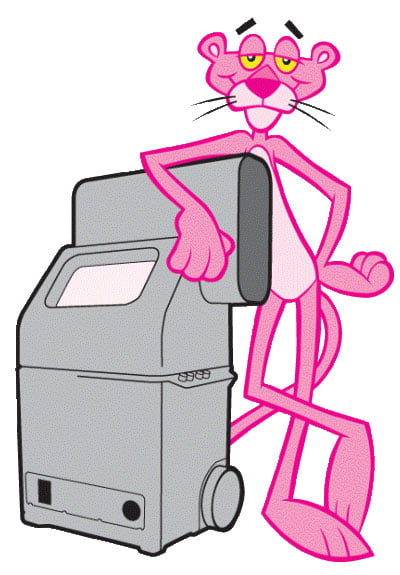 Western Products answers your most common questions about attic and roofing insulation.
What is R-value?
"R" stands for resistance to heat flow. Therefore, the higher the R-value, the greater the insulating power.
What is the benefit of re-insulating my home?
Overall, new insulation will help to reduce energy costs and heat flow. As a result, your home will retain more energy, staying cooler in the summer and warmer in the winter. A well-insulated home will increase your comfort and resale value!
How can I be sure my insulation is doing its job?
If you want to ensure your insulation is worth the investment, it's simple. The key to great performance is proper installation. To be sure, Western Products employs only factory-trained installers who are taught efficient and proper methods of installation. This way, you can be sure you're getting the most from the best!
With so many options, how do I know AttiCat™ Blown-in Insulation is the right brand?
At Western Products, we find and install only the most trusted materials on the market, just like Owens Corning's AttiCat insulation. And, it helps to know that nearly every major advancement in glass fiber technology has been the result of Owens Corning research and development. In fact, they were the original inventors of glass fiber insulation over 50 years ago!
Get a Free Quote on Attic and Roofing Insulation
Since 1948, Western Products has been the most trusted name for insulation in the Upper Midwest. Schedule your free estimate today by calling Western Products at 800-743-3632.