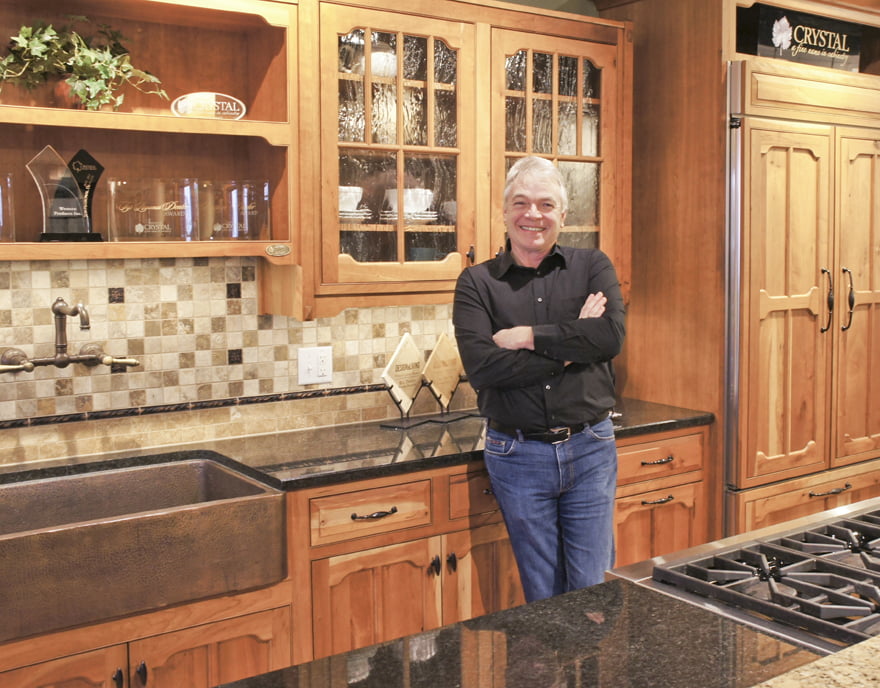 Bill Tweten, lead cabinetry designer at Western Products, has recently received a certificate from the National Kitchen and Bath Association (NKBA) acknowledging his 20+ years as a certified designer. Tweten is the only Certified Master Kitchen and Bath Designer (CMKBD) in the Fargo-Moorhead area.
Certification from the NKBA requires hours of testing, drafting and problem-solving—not to mention years of experience in the field. Tweten became a Certified Kitchen Designer in 1992, a Certified Bath Designer in 1994, and a CMKBD in 2016. This is the highest honor that the NKBA grants.
"I have stayed in the kitchen design field because I have a knack for finding difficult design solutions," Tweten said. "I enjoy working in people's homes and seeing the transformation that kitchen remodeling can do."
Prior to joining the Western Products team nearly 10 years ago, Tweten had previously done work for the company. He designed cabinetry both at the location on 1st Avenue N and at the current headquarters located on 45th Street S.
When Mike Bullinger, president and CEO for Western Products, approached Tweten for ideas for a new cabinetry line, Tweten suggested Crystal Cabinets. Tweten had been working with Crystal Cabinets for five years when he joined Western Products as the exclusive Crystal Cabinetry dealer in the area.
"When the new cabinetry showroom was up and running here, I was so impressed with the set up that I wanted to come work in it!" Tweten said. "10 years seems to go fast when you are having fun at what you do and who you work with."
With nearly 30 years of experience in the cabinetry industry, Tweten brings extensive knowledge of kitchen design to every project he completes.
Established in 1948, Western Products has provided innovative home exterior improvements to more than 70,000 satisfied customers. With a strong commitment to quality and customer service, Western Products is one of the largest home improvement companies in the Upper Midwest.
Our home improvement experts are committed to helping turn your home renovation dreams into realities! Stop by one of our showroom locations in either Fargo or Bismarck, or give us a call at 800-743-3632 to set up a free in-home consultation or a virtual consultation. We can talk to you no matter where you are through our virtual consultation service.
Share with your friends | Stay tuned for more blog posts