We have all heard the saying 'The kitchen is the heart of the home". This featured kitchen reflects that saying most eloquently – but that was not always the case! Before remodeling, space was the biggest issue to be resolved in this newly-updated lake home. With the help of the experienced designers at Western Products, this home got a major overhaul. The kitchen, upstairs and downstairs bathrooms and laundry area, plus a new entertainment center in the living room now boast style and comfort with all the modern bells and whistles!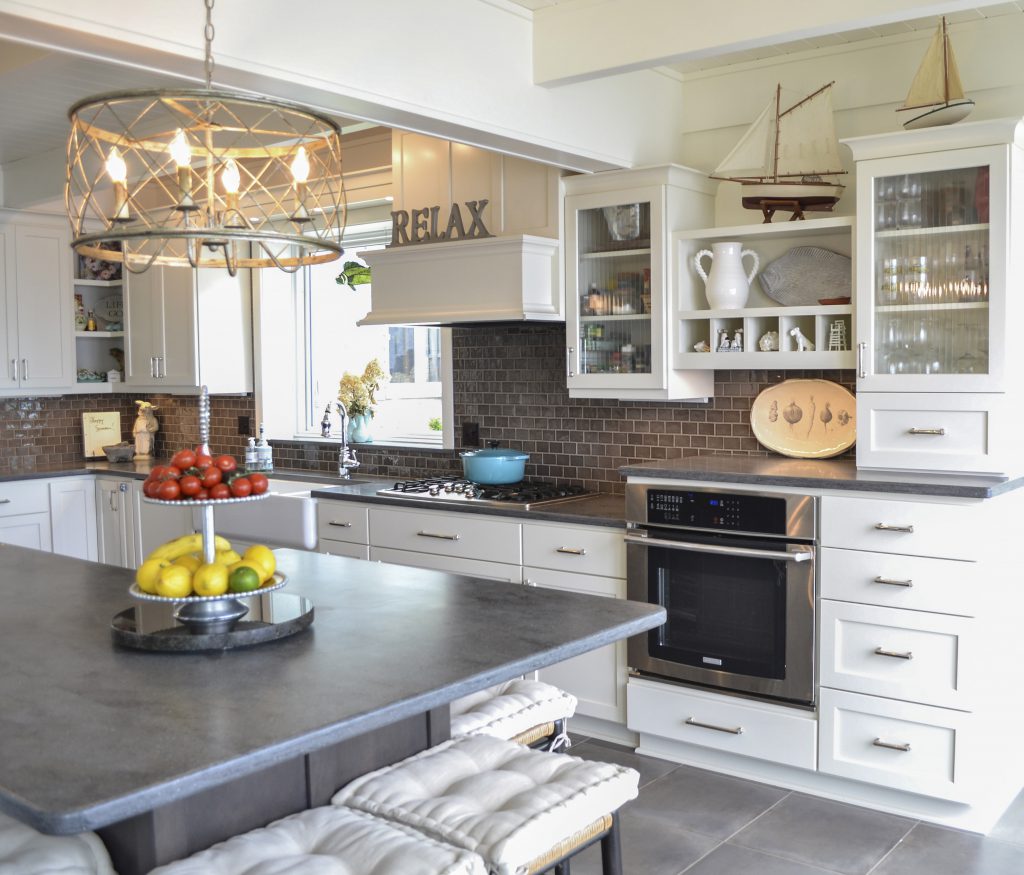 Working Around Obstacles
To help solve the issue of space, our design team proposed to expand the kitchen into the existing sunroom. However, by doing that, an extra support beam needed to be added to the house. That beam proved to be a design challenge throughout the whole remodel. The beam runs along the ceiling, straight through the kitchen and into the adjoining living room. Due to this obstacle, one might think it would be difficult to install cabinetry. Luckily, our custom-made Crystal Cabinets are extremely versatile so the beam was no worry! To help blend the beam into the design, this kitchen features upper cabinets in an array of different heights, conforming to the beam. This adaptability makes the kitchen one of a kind.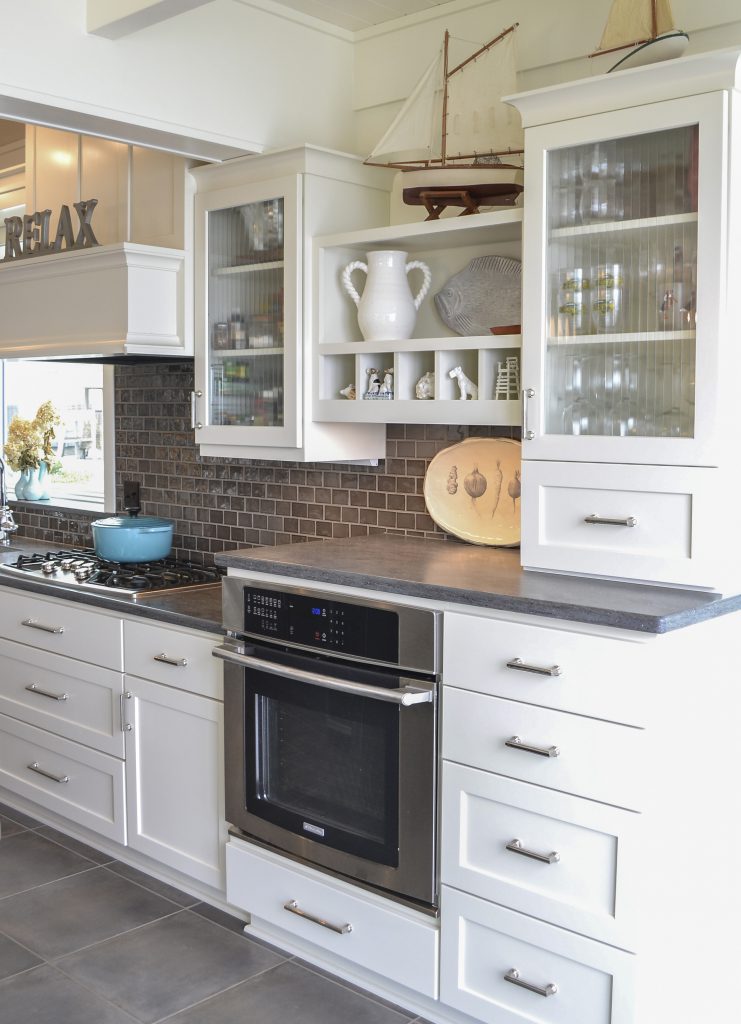 It's All in the Details
Overall, this warm and cozy kitchen would not be possible without some extraordinary design elements. Our team covered the Maple Crystal Cabinets with a Bisque paint, drawing out the Danbury styled doors. In contrast, the counter tops take on a darker color, with the use of a Corian® Lava Rock slab. The Corian Material is mostly solid gray but has golden highlights, creating a complex, earthy and rustic effect. These two elements truly make this a cozy and inviting kitchen for the whole family to enjoy!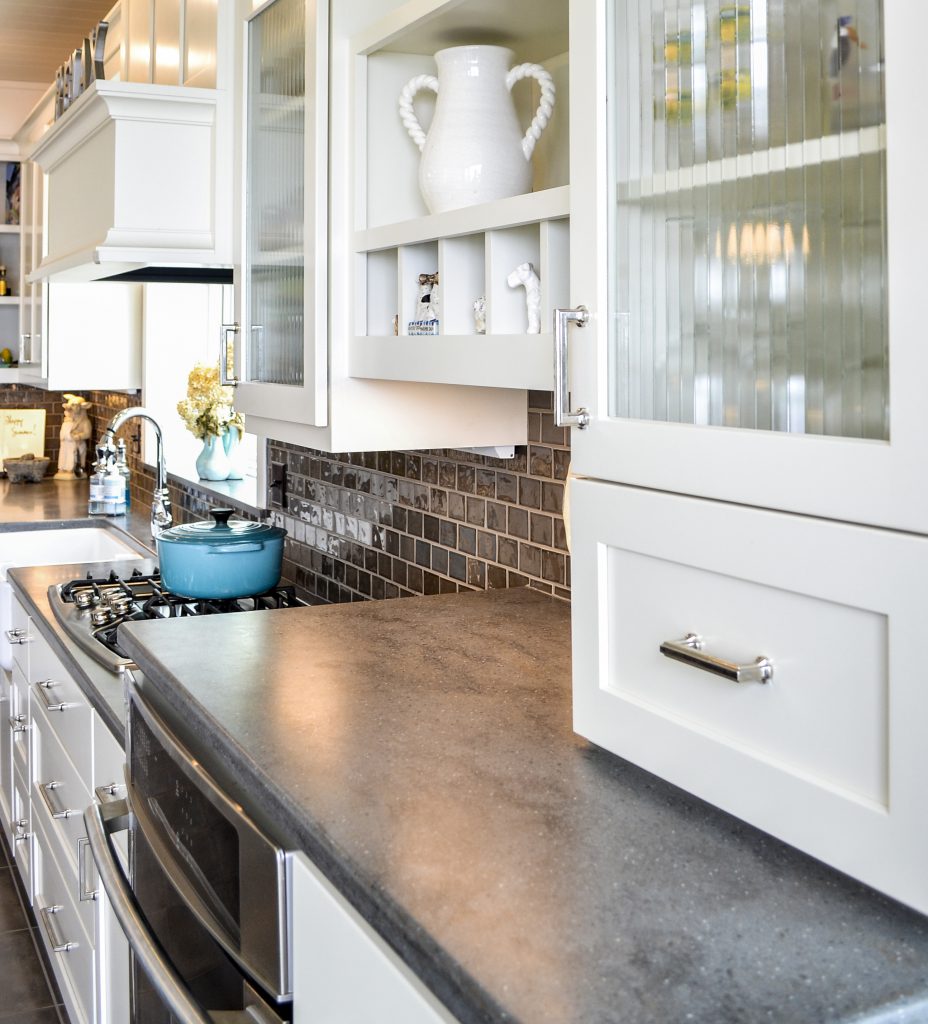 Trust in the Best
At the Western Products' Interior Design Studio, we're proud to feature great brands like Crystal Cabinets, Hanstone, Silestone, Cambria, Q-Stone, Corian, Viatera, Hunter Douglas and much more. Our renowned designers and experienced install team look forward to the opportunity to work with you on your new home or renovation project.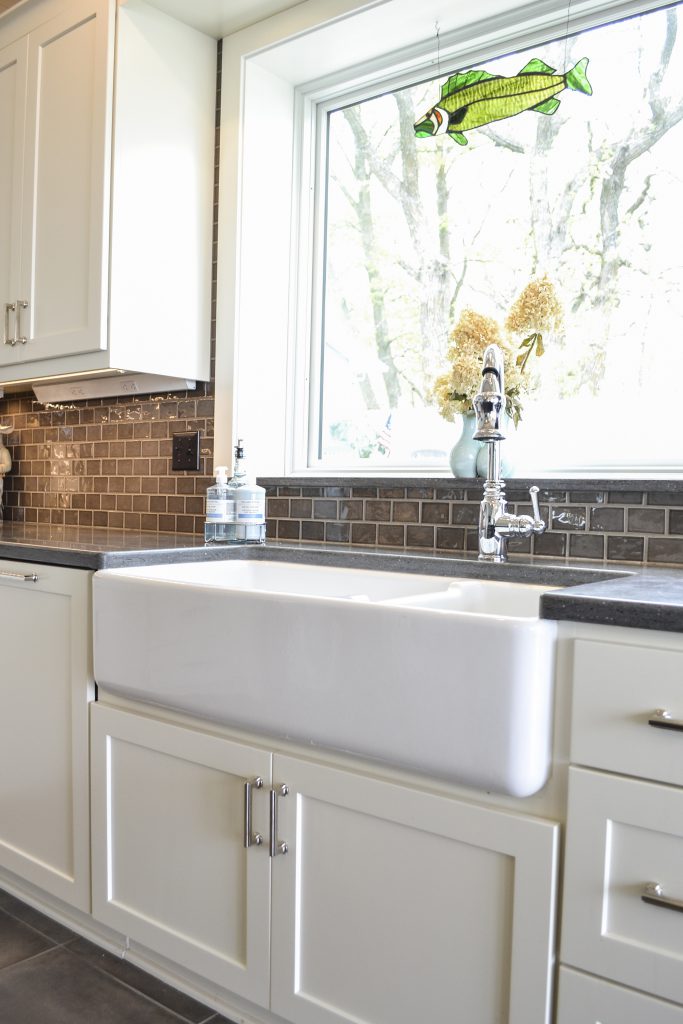 We offer full service design from cabinetry, counter top and hardware selection to cabinet accessory items, bar stools, paint colors, window treatments and more. Our goal is to make your kitchen, bath, or any other home remodel, satisfying from the moment you meet with our talented design team to the final walk-through when you finally get to enjoy your home's new function and beauty. Learn more about our cabinets here!
Give us a call at (701)-293-5310, stop in our showroom, or simply fill out our convenient online request form to set up your free in-home consultation with one of our home improvement experts.
And, don't forget to share with your friends!
Stay tuned for more blog posts! / Stay connected with us by liking our Facebook page!