If you want an effective way to improve ventilation and indoor comfort in your home, invest in replacement windows. When properly installed, windows also enhance the look of your home and add property value. If you are looking for quality replacement windows for your home, you can't go wrong with Western Products. We are proud to install Renewal by Andersen® windows in St. Cloud, MN, and the nearby areas. When you get your windows from us, you get the following benefits: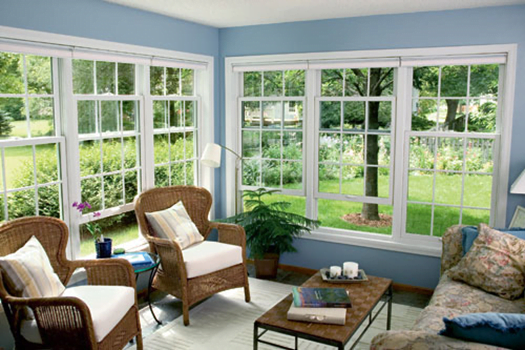 1. More energy savings. Renewal by Andersen windows come with different glass package options. They offer benefits in terms of heating, cooling, visible light transfer and ultraviolet protection.
2. Long-lasting window performance. Renewal by Andersen windows are made of durable materials that can withstand any weather condition. The Fibrex® composite frames will not rot, pit or crack. This material is as beautiful as wood and twice as strong as vinyl.
3. Enhanced curb appeal. Choose from a wide array of design options to match your home's architectural style. You can customize your windows with colored trim, finishes, hardware options and grille patterns.
4. Professional installation. Only certified installers can install Renewal by Andersen windows. Our professionals have the knowledge and skills to ensure superior window performance.
5. Peace of mind. Renewal by Andersen offers a comprehensive warranty that covers materials and installation. This warranty covers glass for 20 years, the frame and sash for 10 years and installation for two years.
When you need window replacement in Fargo, ND, don't settle for another brand. Choose premium Renewal by Andersen windows from Western Products. When you work with us, you will definitely experience the Renewal by Andersen difference for your window replacement project.
Let us help!
Our home improvement experts are looking forward to working with you! Give us a call at (701)-293-5310, stop in our showroom, or fill out our online request form to set up your free in-home consultation.
Share with your friends | Stay tuned for more blog posts