Today, the kitchen is the heart of most homes; it is where people gather, visit and create memories. It is understandable that you want your kitchen to look its best. If you are looking for inspiration, or gathering ideas for a kitchen update or remodel, we have the top styles and kitchen trends to motivate your next project:
Transitional Style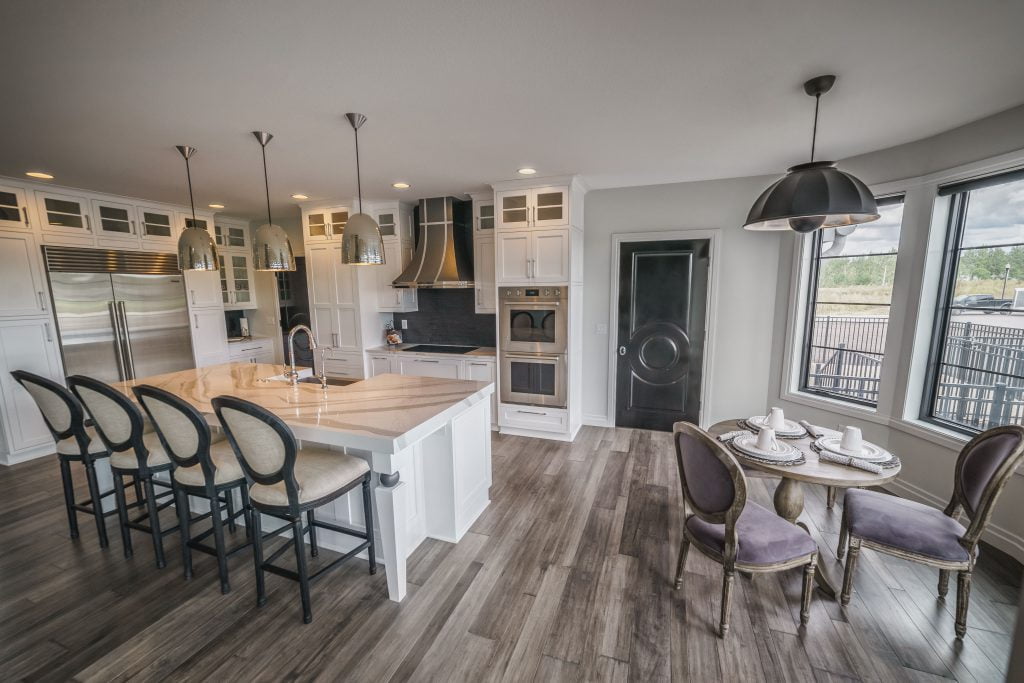 Transitional style is a mixture of traditional and contemporary styles. It is a blend of lines that are not as ornate as the traditional style, but not as basic as contemporary. Combining these two styles creates a look that is classic, timeless and clean. It is often the style that couples agree on and it easily fits in with all architectural styles.
Farmhouse Style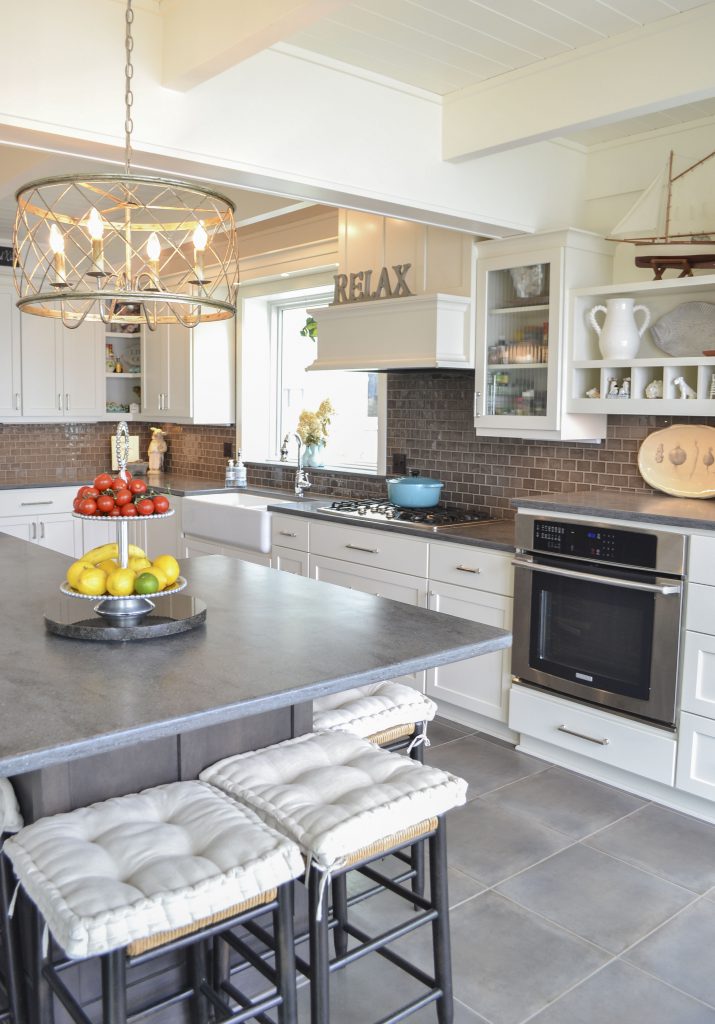 Farmhouse style is slightly more casual than transitional style. This particular kitchen style typically has an apron front sink, beadboard, rustic hardware, knotty wood and an overall less formal atmosphere. Farmhouse style is becoming increasingly popular when it comes to kitchen upgrades.
Apron Front Sinks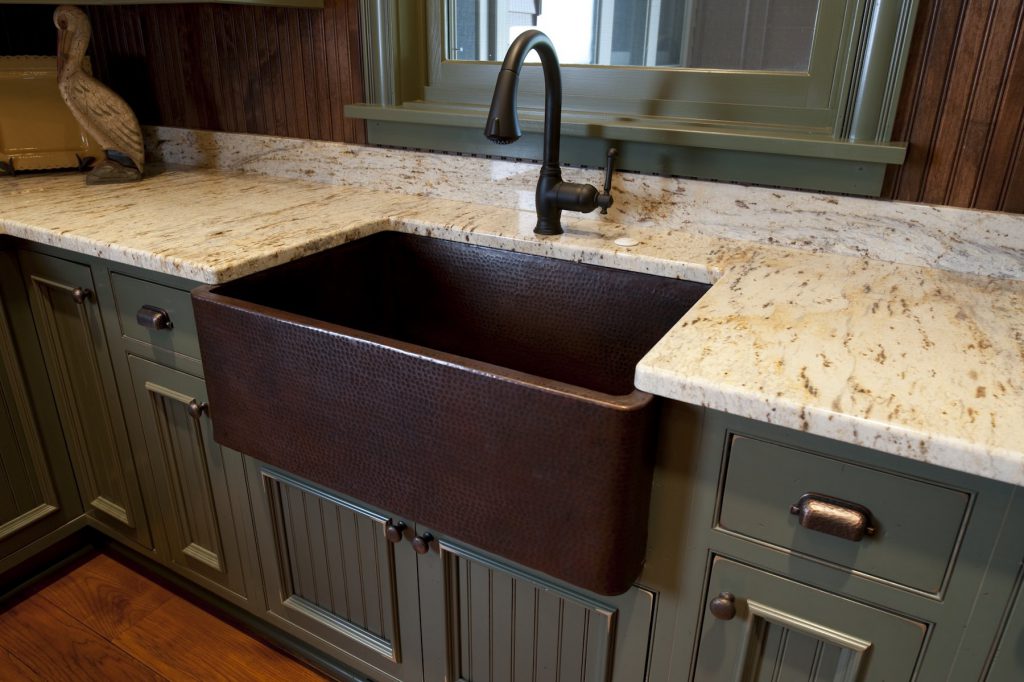 Apron front sinks continue to create a unique atmosphere in mainstream kitchens today, and go hand-in-hand with farmhouse style kitchens. This sink creates a bold design statement and is not something you see in every kitchen.
Single Lever Faucets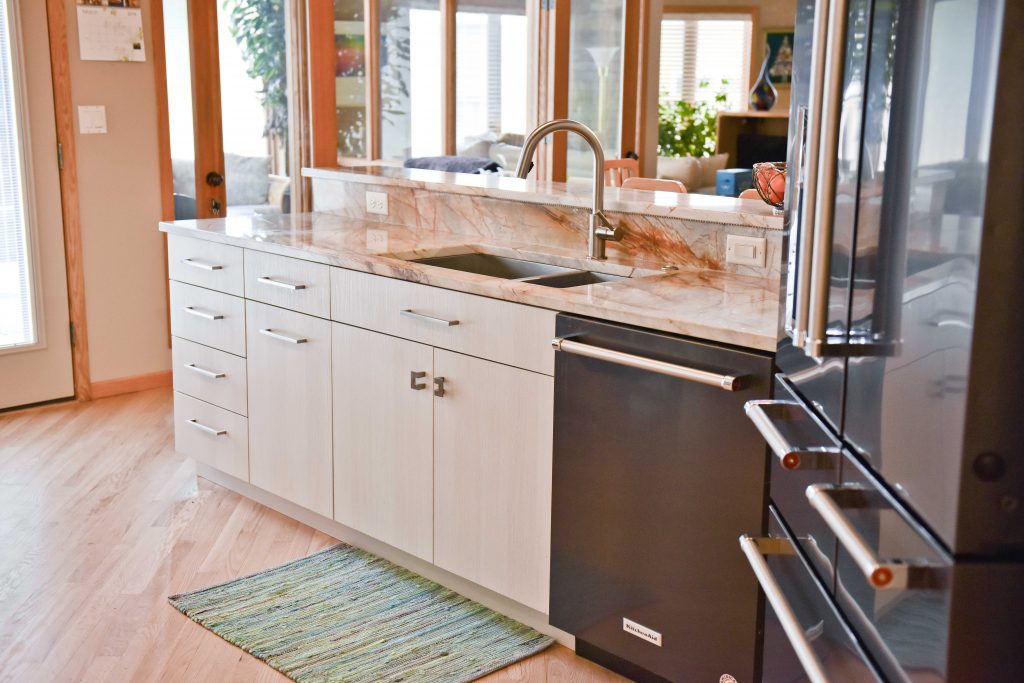 While not a new item, single lever faucets continue to grow in popularity because most people find them easier to use and are a great focal point in any kitchen. More and more manufacturers are designing single lever faucets so you can find option in a complete spectrum, from very traditional to ultra-contemporary.
Under-Mount Sinks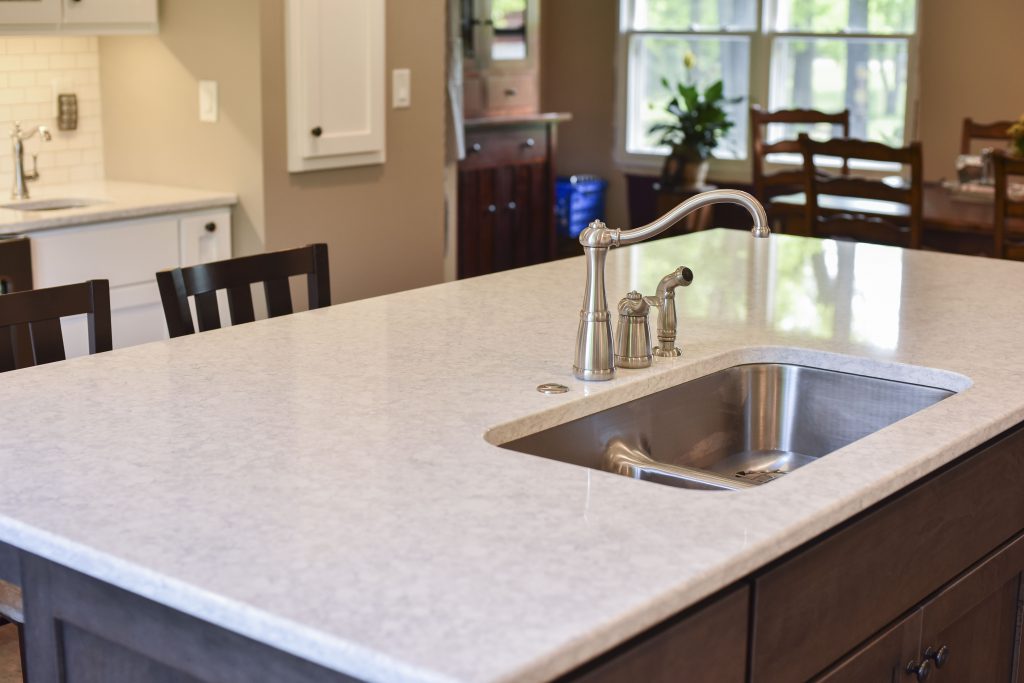 Under-mount sinks have a low profile so they are easy to clean and come in a wide variety of materials and colors. Since an under-mount sink has so many customizable options, it is easy for you to find your favorite sink.
Painted Cabinets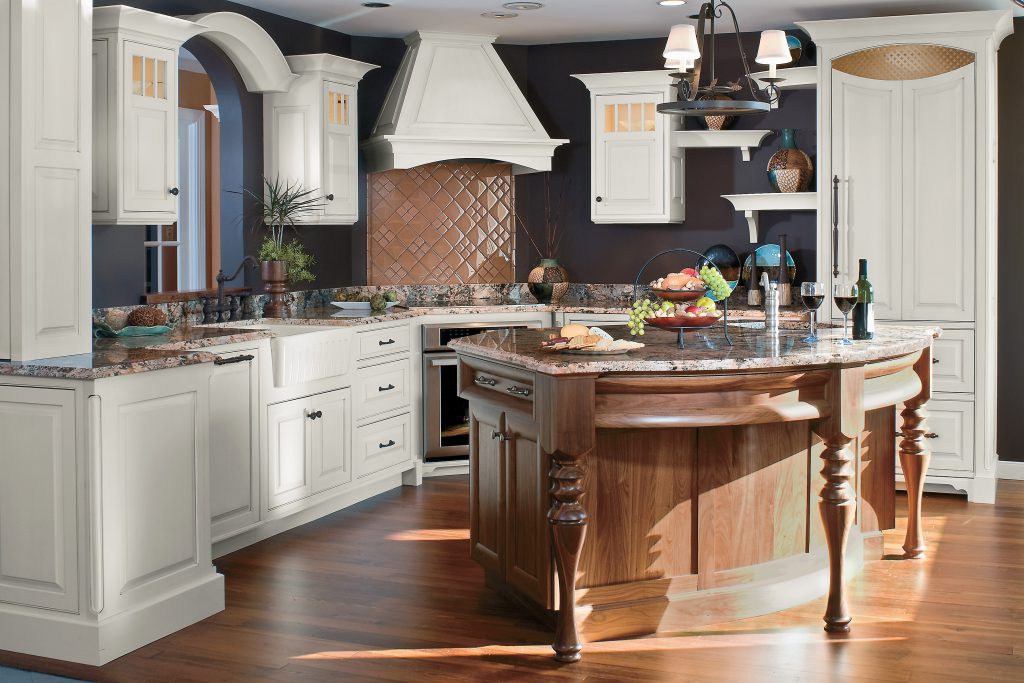 Painted cabinets have remained popular throughout time. Designers are seeing white painted cabinetry keeping its rank as the most popular color, with an upswing in blue and a continued strong presence of white and grey combinations. Nowadays, it seems grey is the new white.
Wood Floors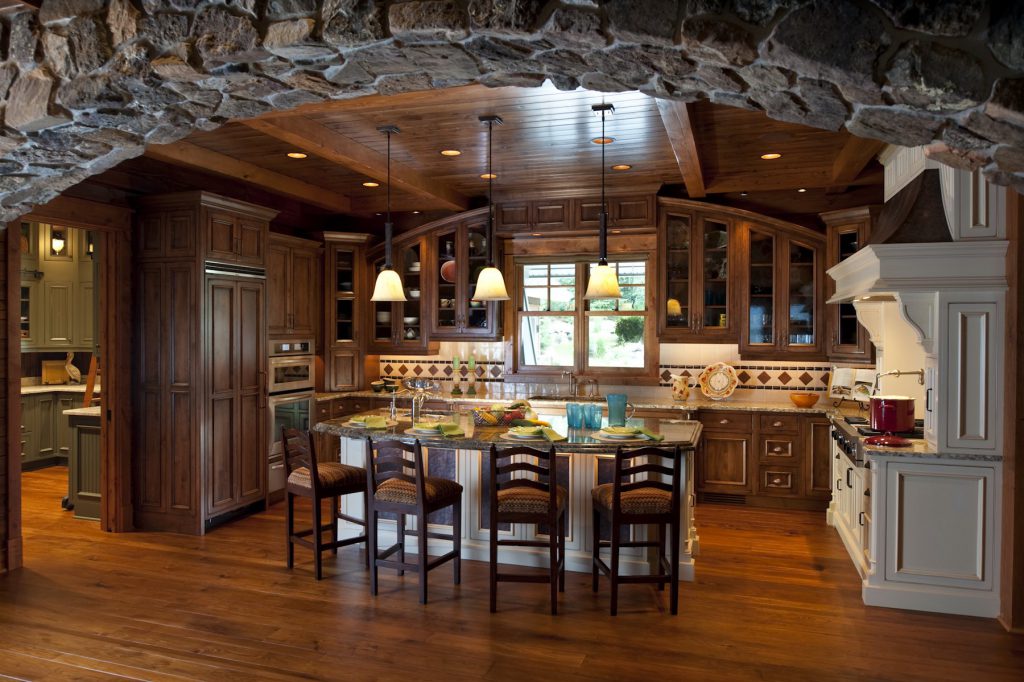 A great backdrop to a painted kitchen cabinetry is wood flooring. It is warm, inviting, and can either connect the flooring from one room to another or create distinct space. Plus, it's easy to clean and maintain.
Quartz Countertops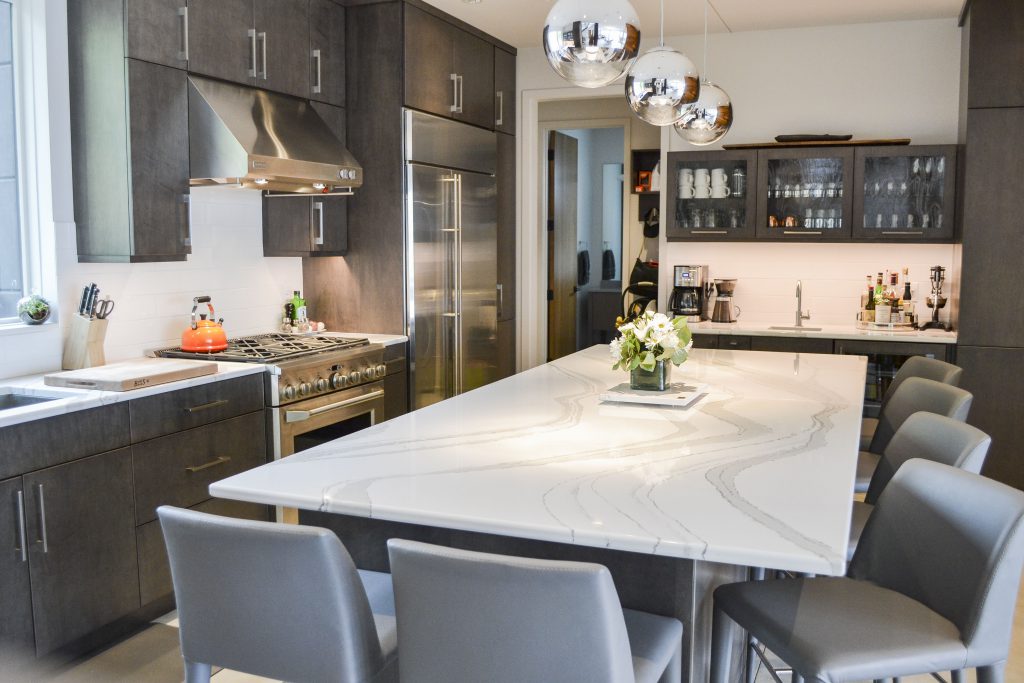 Quartz countertops are the favorite choice for new kitchen installs. The design of Quartz mimics the look of marble, granite or other stone—and it's so easy to maintain. It also remains a favorite choice because of its hard and durable surface, making this a no-fuss product.
French Door Refrigerators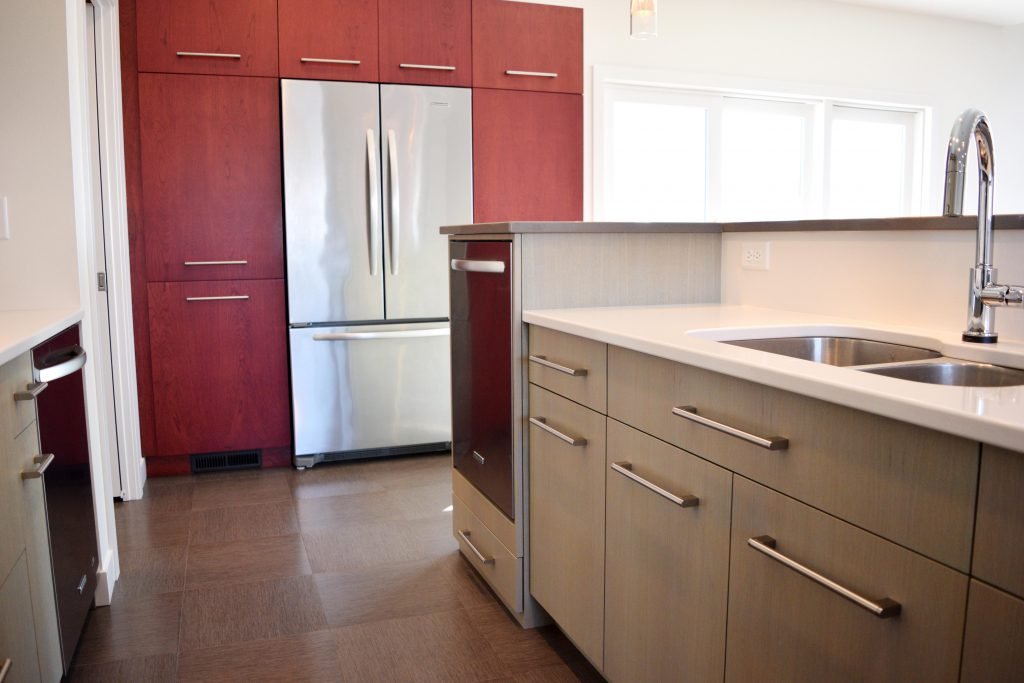 The beauty of French door style refrigerators is that they offer wide shelves and smaller door swing. This allows easier access to the contents inside without crowding the space around the fridge. A French door refrigerator gives your kitchen a sleek, modern look.
Functional Lighting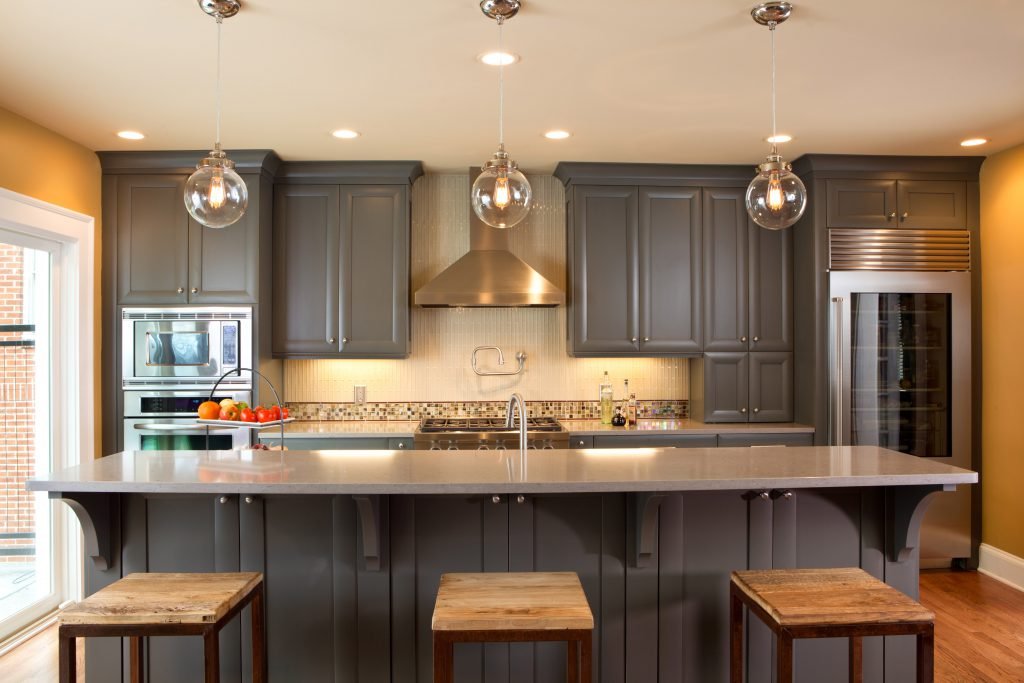 As LED lighting continues to grow in usage and popularity, functional accent lights are becoming an important addition to kitchen design. LED under-cabinet lighting is a great addition to a kitchen because it can be left on for long periods of time without becoming hot. These lights last a long time and come in a variety of colors to create the warm or cool atmosphere to match your kitchen style. One of the perfect finishing touches is decorative lighting over the island or peninsula. Even with LED lighting becoming more and more popular, it is important to add as much natural light as possible in a kitchen space.
Let us help!
Our home improvement experts are looking forward to working with you! Give us a call at (701)-293-5310, stop in our Fargo showroom, or fill out our online request form to set up your free in-home consultation.
Share with your friends | Stay tuned for more blog posts