Professional Siding Contractors' #1 Choice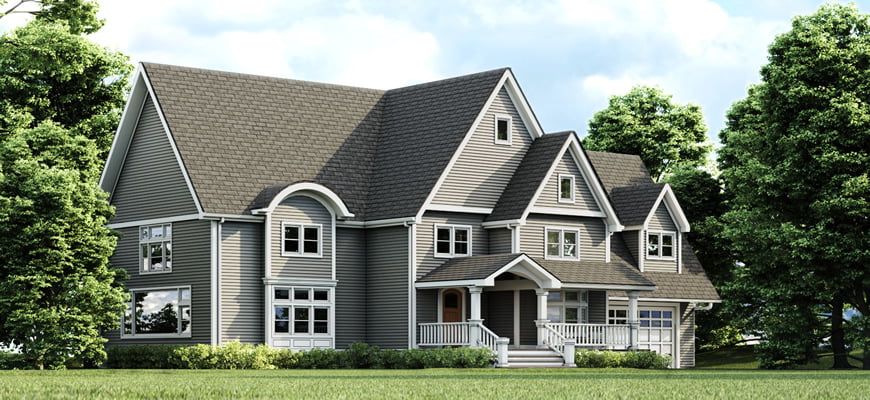 For over 20 years, our siding contractors have been installing United States Seamless® steel siding, which is manufactured in our hometown of Fargo, ND. In fact, siding contractors across the Upper Midwest have made it their first choice for maintenance-free durability. With Western Products, you can expect professional installation, warrantied finishes, and the superior protection of steel. In addition, we let you get creative mixing accent colors, siding profiles, and trim accessories for customized curb appeal.
We service Fargo, Bismarck, Jamestown, Minot, Dickinson, and surrounding areas in North Dakota. As well as, Moorhead, Detroit Lakes, Alexandria, Park Rapids, and surrounding areas in Minnesota.
Clearly, nothing beats the superior strength of steel siding. For years, vinyl siding has been the standard throughout many Midwestern neighborhoods. However, homeowners and siding contractors are well aware of it's deficiencies. From moisture damage and exposed joints, to vinyl siding's tendency to warp, crack, chip, and fade—it is just not a long-lasting exterior option. In most cases, homeowners are forced to pay a hefty price for extra repairs, removal, and maintenance.
On the other hand, choosing a maintenance-free material like steel is a wise, long-term investment. Also, you can forget about unexpected costs and yearly upkeep. Thanks to cutting-edge paint technology and fully trained siding contractors, your home will outlast the elements. Fortunately, United States Seamless siding is specifically designed to combat extreme weather. Even more, our superior paint finish reflects the sun's harsh rays for optimal energy efficiency.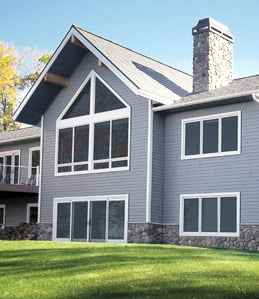 Cool Paint Technology™
An innovation first designed by NASA for its space shuttle program, Cool Paint Technology helps reinforce the longevity of United States Seamless' paint. As a result, infrared reflective pigments protect your siding's color and work to cool the surface temperature. This means better energy efficiency inside the home and better protection outside the home.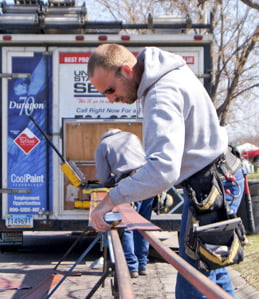 Warranty Protected
When you choose United States Seamless siding from Western Products, you'll have peace of mind knowing your home is covered by a limited lifetime warranty. In other words, we'll protect your exterior against defects, fading, and chalking. You'll enjoy a beautiful exterior, year after year!